The Government has postponed changes to the IR35 tax rules for a year in response to the coronavirus pandemic.
The rule changes, which were due to come in next month, seek to address the issue of people who are effectively employees working as contractors via limited companies to obtain tax benefits.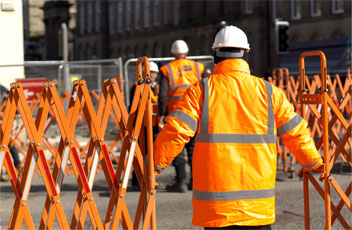 A page on the gov.uk website, which was updated on Monday and still live at the time of publication, explains that: 'All public authorities and medium and large sized clients will be responsible for deciding the employment status of workers (sometimes known as contractors)'.
While some of the rules already apply to all public sector clients, the changes were due to give them extra responsibilities.
However, on Tuesday, Treasury minister Steve Barclay told MPs: 'I can also announce that the Government are postponing the reforms to the off-payroll working rules IR35 from April 2020 to 6 April 2021.'
He added: 'This is a deferral in response to the ongoing spread of covid-19 to help businesses and individuals. This is a deferral, not a cancellation, and the Government remain committed to reintroducing this policy to ensure that people who are working like employees, but through their own limited company, pay broadly the same tax as those employed directly.'
The changes were controversial within the industry. In an interview published in January, FM Conway boss Michael Conway told Highways they ran the risk of putting firms in financial trouble.
Andy Chamberlain, director of policy at the Association of Independent Professionals and the Self-Employed, said: "The Government has done the sensible thing by delaying the changes to IR35 in the private sector.
'These changes have already undermined the incomes of many self-employed businesses across the UK. However, they would have done even more serious damage if they had gone ahead as planned.
'It is right and responsible to delay the changes to IR35 for at least a year during the Coronavirus crisis, to reduce the strain and income loss for self-employed businesses.'