The Government has considered 'the emissions from battery production' as part of its plan to phase out petrol and diesel cars.
There have previously been concerns that battery production was not being considered as part of the environmental impact of the switch to electric vehicles.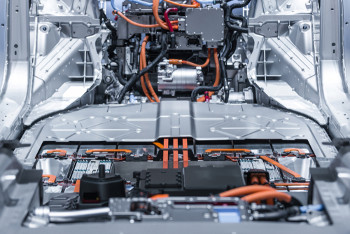 There do still appear to be gaps in the whole-life impact assessments however and much of that is understandably based on projections and expectations.
Ministers received a parliamentary question from Scottish National Party MP, Chris Law, over the whole-life environmental impact behind the move.
The DfT appeared unable to provide an assessment of the 'vehicle construction, power generation and disposal, of the scrapping of small, medium and large internal combustion engine powered vehicles and their replacement by equivalent electrically powered vehicles' - as requested.
Transport minister Jesse Norman replied: 'The Government has carried out a relative assessment, in terms of air pollutants and greenhouse gas emissions, of different fuel and powertrain options based on outputs from the Transport Energy Model.
'The modelling makes clear that, even with the current electricity grid emissions, battery electric vehicles are estimated to have greenhouse gas emissions 66% lower than a petrol car and 60% lower than a diesel car. Between now and 2050 the Government project that grid emissions will fall by around 90% with total emissions from electric vehicles falling in parallel.
'As well as considering the greenhouse gas emissions from energy production, the Government have also considered the emissions from battery production. As battery production is an energy intensive process, the Government would also expect these emissions to fall over the period to 2050.
'The results are clear that battery electric vehicles have substantially lower greenhouse gas emissions than conventional vehicles even when taking into account the electricity source and electricity used for battery production.'