Birmingham City Council is to take forward work to develop a workplace parking levy (WPL) after cabinet members backed the plan.
At a meeting on Tuesday (15 October) councillors agreed a report that presented findings from the Strategic Outline Business Case and approved further investigation of a WPL scheme for the city and the development of potential options.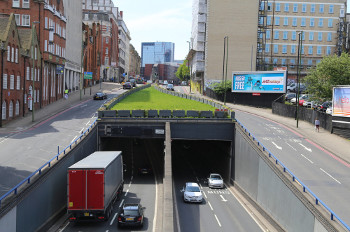 WPLs charge employers who provide parking for staff, generating funds for other transport projects.
The report described the proposal as part of a series of measures being implemented to improve air quality, create a healthier environment, and reduce congestion in the city by encouraging employers to 'review and manage workplace parking provision, help fund schemes to improve the quality and attractiveness of more sustainable modes of transport, and make travel by private car less attractive'.
Waseem Zaffar cabinet member for transport and environment, said: 'We need to keep our city moving in a sustainable way, reducing congestion and improving the air we breathe, which means reducing our over-reliance on private cars and switching to public transport, cycling or walking instead.
'A workplace parking levy would help tackle air pollution, fund public transport improvements, reduce congestion and improve the way we move around our city.'
He added: 'We have already undertaken some initial work to understand the potential benefit of a workplace parking levy in Birmingham and the council's Cabinet has now approved further investigations.
'We will of course work closely with the business community and will carry out a full consultation before a decision is made in late 2021 for implementation no earlier than 2023/24.'
The report to councillors stated that the proposed scheme will cost an estimated £0.915m and would take three years to implement.
This covers £0.615m towards scheme development and consultation, including undertaking a comprehensive workplace parking survey, developing the Full Business Case, consultation, legal approvals and liaison and approval from other stakeholders/partners, and £0.3m for scheme implementation, including supporting appointment of support staff, camera car(s), costs of IT systems, website and marketing.
The council estimates that the levy of £500 per space will generate an estimated £5.6m in its first year of operation. Between 2024 and 2034 it is estimated that £79m will be generated, allowing for a 2% annual increase to the levy and operational expenditure.