London's Transport Commissioner, Mike Brown MVO, is to delay his departure for a number of months to continue to lead Transport for London (TfL) during the coronavirus crisis.
Mr Brown (pictured), who has been in his post since September 2015 following a period as interim commissioner, was due to leave in May to head up the restoration of the Houses of Parliament.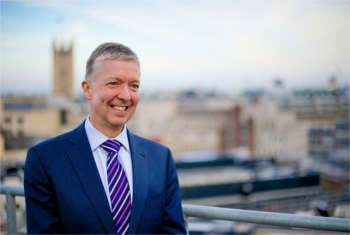 However, in an email to staff he wrote: 'Given events, the Mayor has asked me, and I have willingly agreed, to remain as Commissioner for a longer period to help lead us through the coming months. I wanted you to hear it from me first.
'I could not be prouder of you or your achievements. We will now continue to successfully navigate this extraordinary period of history together and support London's recovery and future progress.'
He told staff: 'I want to thank you all for what you are doing for our great city and country.
'It has been a tumultuous period involving many changes to our ways of life and ways of working. You have all risen to this with great humanity, compassion and determination to do what's right for London, those critical workers who rely on our services, and your colleagues. I am also incredibly grateful for the constructive and progressive way in which this is all being supported by our trade unions and contractors.
'This collective partnership is making for a very capable and powerful response to the challenges we face. 'Thank you all for working so hard to make that happen.'
Mr Brown's departure was originally timed to coincide with the end of mayor Sadiq Khan's current term. However, ministers announced last week that the mayoral election has been postponed by a year, extending Mr Khan's tenure.