A society of public sector IT practitioners has accused council parking services of failing when it comes to online information and services, with disabled drivers in particular losing out.
Socitm found that overall only 31% of sites provided a good or very good service, although provision by Basildon, Bromsgrove, Cambridge, Carlisle, Charnwood, Dorset districts, Scarborough, Uttlesford, Warwick and Waverley were recommended as examples for others to follow.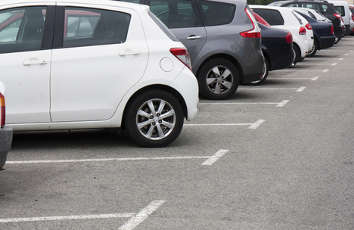 The latest report from Socitm's Better Connected programme - which tests council websites for the 'findability and usability of the information and services' - found that fewer than half of the 210 sites tested 'made it easy to find information on how and where to apply for a disabled person's parking badge, currently held by 2.38 million individuals in England'.
Some councils were found to provide almost no information while others provided 'a clear set of criteria, detailed the application process, and provided an online form so that people may self-serve'.
Just 23% of sites provided an online application form and only 15% a form that is both responsive and interactive, and therefore fully accessible to people with disabilities,' Soctim said in a statement.
The survey covered all English and Northern Irish district councils and while the issuing of blue badges is not a district council function, districts do manage applications for blue badge holders for on street 'disabled' parking bays to be designated outside their property.
Individual councils can find their results from the council index page here.
The 'all council' report can be found here.