Councils fined motorists £1.6bn last year –equivalent to £200,000 an hour – it has been reported.
The Sunday Express said the about a quarter of the figure – £376m – which came from a survey of local authorities using the Freedom of Information Act, came from parking fines. It did not state which areas of the country the survey covered.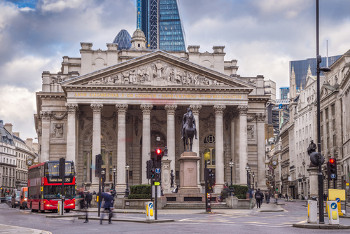 The paper also revealed a number of roads where motorists were most likely to get hit for parking offences, straying into bus lanes or breaching other traffic rules.
Bank junction in the City of London brought in nearly £11m last year.
It reported that London's motorists were the hardest hit by penalty tickets. However, this is likely to reflect that in England only London authorities are able to issue tickets for moving traffic violations, which make up the majority of the total.
Hugh Bladon, founder member of the Alliance of British Drivers, told the paper: 'Often these restrictions are not particularly well signposted, and it can be very easy to miss.
'The people who end up getting caught a lot of the time are not the locals, who are aware of the schemes, but visitors concentrating on being safe on the roads.
'It is grossly unjust that in the majority of cases people are being fined for what is a simple mistake. All these things are sent to extract money from motorists.'
The paper pointed out that Bank junction (pictured) was closed in 2017 to all traffic during the day, except cycles and buses, 'after a string of accidents, which included 26-year-old cyclist Ying Tao who was fatally injured'.
A City of London Corporation spokesman said: 'Our number one priority for the scheme at Bank junction is to improve safety. The objective of the penalty charge notices is to act as a deterrent. Any funds from the scheme will go towards highway or road maintenance improvements.'
A spokesperson for the Local Government Association said: 'Any income raised through traffic related fines is spent on running parking services and on essential transport projects. This includes tackling our national £9 billion roads repair backlog, protecting bus services and promoting electric car charging points to improve air quality and local economies.
'Councils are on the side of motorists and shoppers when setting transport policies, such as on parking, which aim to make sure that there are spaces available for residents, high streets are kept vibrant and traffic is kept moving.
'A clear appeals process is in place for anyone who feels they have been fined unfairly, including the ability to ask for an independent review.'