Seven out of 10 drivers want to see councils doing more to tackle motorists who leave their engines running when parked, according to the RAC
A survey of over 2,000 drivers that 44% wanted councils to tell idling drivers to switch off their engines and then fine them if they refuse.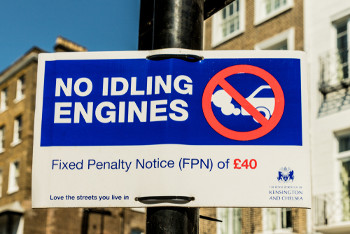 Over a quarter (26%) said they should be told to switch off without being fined. Two per cent think offenders should be fined without any warning whatsoever.
Drivers who leave their engines running while parked contribute to air pollution, which damages the environment and people's health.
Responding to the RAC's findings, the Local Government Association's transport spokesman, Cllr David Renard, said that fining drivers who leave their engines idling 'is hard to enforce in practice'.
'Councils have prioritised changing behaviour by educating motorists, which is often more effective than issuing fines,' he said.
'As part of their review of air quality legislation, the Government should look again at whether these powers are working how they are intended and whether they could be made simpler to use while still being fair to the motorist.'
This article first appeared on localgov.co.uk.