Driving in the EU is set to become more complicated for UK drivers in the event of a no-deal Brexit, motoring and insurance organisations have warned.
The RAC has warned that access to International Driving Permits (IDP), which the Government says could be needed to drive in the EU in the event of a no-deal Brexit, will be restricted from next week, while insurers have said that drivers may need to obtain a green card.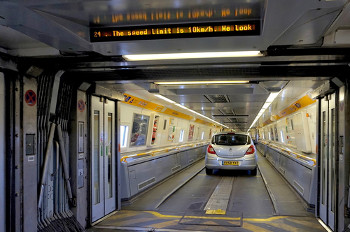 From 1 February drivers will only be able to purchase IDPs from the Post Office and the RAC will no longer be able to issue them itself.
The motoring organisation said drivers should also ensure that they obtain the correct IDP, which effectively validates UK driving licences internationally, for the country or countries they plan to visit as there are three separate international conventions that other states may work to.
It said whether an IDP will be needed to drive in the EU after 28 March will depend on what deal, in any, the Government agrees with the EU, while the ratification of the 1968 Vienna convention will in any case affect what IDP is needed to drive in non-EU states.
RAC spokesperson Nicholas Lyes said: 'It is important for those planning to drive abroad from 28 March 2019 that they check they have the correct documentation. There are some countries where previously UK driving licence holders required a 1926 or 1949 IDP, but after this date that version will be superseded by the 1968 IDP.
'Documentation for travel within EU states once the UK formally leaves is dependent on negotiations between the UK Government and the EU. In the event of a no-deal Brexit, the RAC has issued advice to drivers on which EU states would require which version of IDP.'
Separately, the Association of British Insurers (ABI) said drivers will need to obtain a Green Card proof of insurance in the event of no-deal if they wish to drive their vehicle in the EU.
The ABI said that although an agreement between the relevant European insurance authorities was made last year to waive the need for green cards in the event of a no-deal Brexit, this has not been confirmed by the European Commission, 'hence the industry is planning on the basis of Green Cards being required'.
A Government webpage, which is constantly being updated, provides information for UK citizens driving abroad from 29 March