The annual Institute of Highway Engineers (IHE) conference takes place on 20 June this year in Glasgow on the theme of 'Getting it Right: Using Best Practice on UK Roads'.
The event brings together many of the sector's key trade associations, companies and institutions for a one-day seminar to look at how roads maintenance can be delivered in the challenging and uncertain times ahead.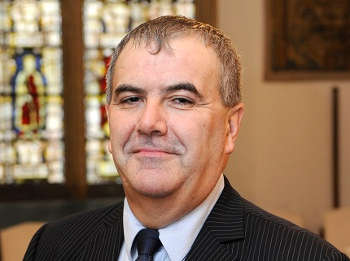 Among the main voices in discussing best practice delivery, delegates can hear from the Scottish government, Highways Term Maintenance Association (HTMA), the Road Surface Treatments Association (RSTA), the Institution of Lighting Professionals (ILP) and the Road Safety Markings Association (RSMA).
Talks and debates will help advance ideas on how to 'maximize the skills, innovations and expertise within the industry to produce a road network fit for purpose'
Speakers include:
Stewart Turner, Ayrshire Roads Alliance
George Lee, HTMA
Allie Law and Helen Allison, Roads Collaboration Programme
Dr Mike Gordon, WSP
Colin Fish, ILP/Atkins
Lyle Andrew, IAT
Ross Bullerwell, Rennicks
Stu McInroy, RSMA
Mike Harper, RSTA
Chris Dyer, Yotta
Anthony Smith, ILP
IHE president Richard Hayes (pictured) said: 'The conference is built around the idea of collaborating as a sector to get things right first time. We have brought together important bodies to discuss the important issues like the risk-based approach, where I think there is a lot of work still to be done.
'It is about getting people together to see how we can work as an industry to improve delivery and make sure we are not in the public's way on the roads.'
If you are interested in attending or exhibiting click here.