The Institute of Highway Engineers (IHE) has announced that Steve Spender CEng HonFIHE will take on the chief executive officer (CEO) role in February 2020.
After five years at the top of the IHE, the current CEO, Richard Hayes, will continue to support the body as a professional consultant and assist in delivering its burgeoning training course programme within the IHE Academy.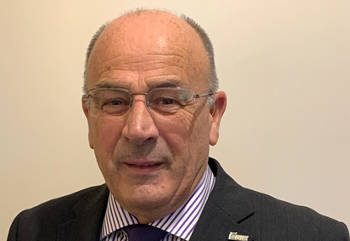 Mr Hayes (pictured below), who completes his current contract in March 2020, congratulated Mr Spender (right) on his appointment and wished him 'every success in his new role'.
'I hope I have left IHE in a stronger position than when I joined five years ago,' Mr Hayes added.
Few would question this, with the IHE having grown in numbers and influence, become the leading professional body in training across the highways discipline, and responsible for national guidance through its Well Managed Highway Liability Risk document.
Despite the major growth the IHE has seen, under My Hayes' leadership the organisation always retained its very friendly, welcoming attitude at the heart of the sector.
His replacement, Mr Spender, is no stranger to the IHE family having held the post of President from 2010 to 2012, and served on the IHE's Council for a number of years.
He is currently director of HETC Associates, and was previously head of highways for Hampshire County Council. He spent over 30 years working in local government.
Current IHE president Jonathan Pearson said: 'We are delighted to announce that Steve will be joining the Institute next year as its new CEO. He has a huge wealth of knowledge and experience in the highways field and is a passionate advocate for the IHE.
'I would also like to thank Richard for his significant contribution as our CEO. He has overseen significant changes and developments to the way we operate, from the relocation of our HQ to Euston Tower and the launch of the National Highways Academy, to the heightened focus on our routes to professional registration and development. Through this time and despite the challenges, membership has continued its steady growth. He leaves a strong platform for Steve to build on.'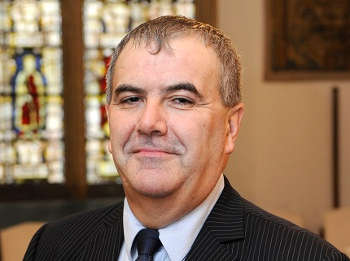 Steve Spender said: 'I am proud and honoured to be selected to be the next chief executive of the Institute of Highway Engineers.I know that the job will be challenging, whilst also being exciting.
'I will strive to build upon the great work that Richard Hayes has done during his time as chief executive over the last few years, in making the IHE the chosen Institute for those working in the highway sector.'
About the IHE:
• The IHE is a Professional Engineering Institution (PEI) licensed by the Engineering Council (EC)
• The IHE has been registering engineers and technicians with the Engineering Council since 1972 and accrediting academic courses since 1989.
• The IHE has over 3,500 members and promotes professional registration, training and developments within the highways sector.