The Government's plans to bring in a new distribution model for the cash delivered under the local government finance settlement have proved controversial and, given the complexity of the issue, were always likely to be.
When things get too much for rocket scientists or brain surgeons, perhaps they say to each other, 'come on guys it's not local government finance'. Or perhaps not. Either way, the situation is a complicated one.
Local government receives a finance settlement from communities department MHCLG, which allocates the cash individually: 'At present, 15 relative need formulas and several tailored distributions for services previously supported by specific grants are used to determine annual funding allocations for each local authority across England. These formulas involve over 120 indicators of "need", reflecting factors previously identified as driving the costs of service delivery.'
This is the MHCLG putting the situation in its simplest terms. As a result of the increasing devolution of cash to local authorities, particularly from business rates, which saw a 50% retention rate from 2013-14, the Government has launched a consultation on reforming the system under what has been called the 'Fair Funding Review'.
The review has already been labelled a 'stitch-up' by Labour dominated Northern cities and metropolitan councils, who have accused the Government of using it to push forward plans that would redistribute cash to their heartlands.
The plan would be to distribute cash under a basic 'funding formula designed primarily on a per capita basis - except for London Boroughs, who will have an adjustment to account for some services being provided by the Greater London Authority - with an Area Cost Adjustment applied. In this the government is moving away from adding in deprivation as a factor in grant funding.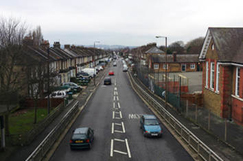 The Government's response to the consultation in late December argued that Population alone explained 88.1% of all variation in past expenditure at upper tier level and 84.0% of variation in the lower tier Foundation Formula.
Adding deprivation as an additional cost driver increased the proportion of all variation explained by explained by 4% at upper tier and 0.4% at the lower tier, and fixed costs explained an additional 1.4%.
Highways is one of the more technical areas that the Government agreed required a specific approach. Highways maintenance is one area that had traditionally received revenue funding for highways under the purview of the local government department.
Ministers had suggested that road length, traffic flow, and forecast snow days/predicted grit days would be used for this specific distribution formula but then concluded against the inclusion of winter service.
The Government response stated: 'The Government agrees with the broad consensus behind Road Length and Traffic Flow as the main cost drivers for Highways Maintenance and therefore intends to implement a straightforward formula for this service area that incorporates these two cost drivers. Other cost drivers that were tested did not significantly improve the precision of the formula.'
According to the MHCLG '78% of respondents agreed or broadly agreed that these were the correct cost drivers for highways maintenance and public transport, only 2% disagreed'. However, it also conceded that 'many respondents felt that there were additional factors which should be added to a highways maintenance and public transport formula'.
'For highways maintenance, there was some consensus around the use of road class (20%), other weather factors such as flooding (14%), highway assets (14%) and all traffic flow (11%). Sources in the sector point out that there was scant modelling or technical information in the consultation document, with little to explain why highways maintenance distribution from MHCLG should be limited to just two factors.
The Rural Services Network, which has scores of rural local authority members, appears to fully support the changes to the highways maintenance formula. Sources suggest they feel the 'simpler formula means the cost of maintaining a road will be funded at the same rate in both rural or urban locations'.
'The current formula applies an arbitrary uplift to urban roads without any justification or evidence.'
However it did raise concerns over the decision to drop winter service as a factor in distribution, stating that it can have a 'significant cost in some rural authorities, particularly those with large upland areas'.
'We should urge the MHCLG to engage with these authorities to understand the additional costs associated with winter services. If these cost can be shown to be material, MHCLG should consider reintroducing a suitable indicator.'
In terms of local bus transport, the Government has suggested that this may not even be given a specific factor set.
'The Government is minded to include Concessionary Travel within the upper tier Foundation Formula on the basis that this would introduce further simplicity and transparency into the relative needs assessment. The Government will, however, carry out further analysis on potential alternative approaches in order to determine whether this approach adequately reflects local authorities' relative needs.'
It added: 'Given the overall scale and distribution of expenditure for this service area, the Government does not believe that it is proportionate to introduce a specific funding formula for this service area. However, including this in the upper tier Foundation Formula so that it is broadly distributed on a 'per capita' basis, with a new 'Area Cost Adjustment', means that the funding for this service area will be distributed according to the characteristics of local authority areas and not directly linked to historical decisions about funding levels.'
John Lamb, president of the Local Government Technical Advisers Group, suggested this issue 'could be helpfully influenced by engagement with bus operators'.
He pointed out: 'There is a major focus here on concessionary bus cost but this is only part of the bus 'offer' albeit vital to local communities. Moreover local councils have removed significant funding for socially necessary bus services and these have had large components of concessionary fare users. The sector continues to call for a full and substantive consideration on concessionary fares scheme and sees a potential lost opportunity.'
On flood resilience and coastal erosion, the Government conceded that this areas could be minimal overall in terms of spending but have huge costs to targeted areas. MHCLG officials said that more analysis was needed.
The ministry stated: 'Spending patterns suggest separate flood defence and coastal protection relative needs formulas could be introduced for lower tier authorities. After initial analysis, the Government has identified the cost drivers it believes are the most significant cost drivers for flood defence and for coastal protection in its accompanying consultation. The Government will use local authority-level expenditure-based regression as the basis for further analytical work to determine whether these are the most appropriate cost drivers, before taking a view on the best approach.
'However, the Government is minded to incorporate upper tier flood defence and coastal protection within the upper tier Foundation Formula, on the basis of overall scale of expenditure and the distribution of relative needs.'
The Local Government Association is currently finalising its response to the Government's plans.
A spokesperson for the MHCLG said: 'We have launched a consultation seeking views on what factors to include in a new funding formula. This is a complex piece of work and we will take the time to get it right. We have been clear that this is a review of the relative needs and resources of local authorities.'