Chancellor Sajid Javid has revealed some of the schemes that will feature in the £25bn second Road Investment Strategy from 2020-2025.
In a trail of his speech today to the Conservative Party Conference, Mr Javid briefed the media on the Department for Transport and Highways England investment plans for the strategic road network, which have been subject to intense negotiation over the last few years.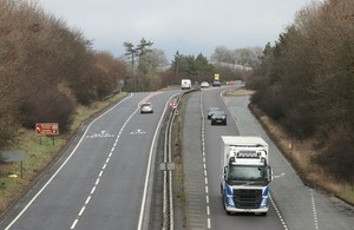 The A66 Trans-Pennine expressway dualling scheme (pictured) and the A46 Newark bypass will be made fully dual carriageway, Mr Javid's office told the press.
Improvements to the M60 Simister Island interchange in Manchester and widening the A12 were also announced.
Following his Spending Round pledge of around £200m for local buses, Mr Javid is also expected to announce specific plans for 'superbus' networks.
Of the new bus fund cash, £50m would be put aside to give one or two areas of the country a fully electric bus network, where local authorities provide bus priority measures in return for more services.
It is understood that Cornwall will be one of the pilot areas.