Kier has announced a board-level restructure as two senior figures leave with immediate effect and Claudio Veritiero (pictured) takes on both their roles as part of a wider efficiency drive.
Nigel Brook, former executive director of construction and infrastructure services and Nigel Turner, executive director of developments and property services will 'leave the business with immediate effect', Kier's statement announced.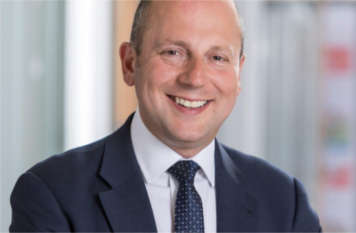 Claudio Veritiero, its strategy and corporate development director, has been appointed as chief operating officer.
In its July trading update, Kier announced that it had recently begun an efficiency and streamlining programme called Future Proofing Kier.
Mr Veritiero has spent over 14 years in the industry and joined Kier in 2011 as the managing director of the services division. Prior to joining Kier, he was the chief operating officer of Speedy Hire plc, having spent his early career with the investment banking business of Rothschild.
Haydn Mursell, chief executive officer of Kier said: 'This change of Board structure and Claudio's appointment reflects the streamlining principles of the Future Proofing Kier programme. Claudio has made a significant contribution to the Group since joining in 2014 particularly in his most recent role where he has had a broad mandate across the whole Group. I believe this experience positions him well for this new role and I look forward to working with him.
'Nigel Brook and Nigel Turner are leaving the Board after many years with Kier. Under Nigel Brook's leadership, our construction and infrastructure services division has performed well in a challenging and changing market. Nigel Turner has played a significant role in the growth of the property business and the development of the property team. On behalf of the Board, I thank them for their support and wish them well for the future.'