Leading infrastructure firm Kier has recorded strong full year financial results, boosted by two three-year extensions worth over £250m a year secured on Highways England Areas 3 and 9, and a six-month extension secured on Areas 6 and 8.
Overall it has a record construction and services order book of £10.2bn, with underlying revenue up 5%, underlying profit from operations up 10% and underlying earnings per share up 9%.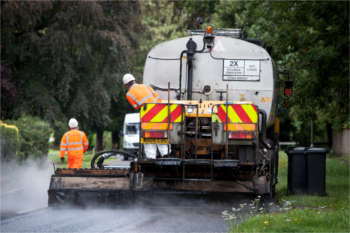 A successful year in highways saw Kier maintain its position as the lead supplier to Highways England.
Following Carillion's liquidation, Kier took up smart motorway work on the M6 junctions 16-19 adding to other smart motorways it has carried out on the M6 junctions 13-15, the M20 and M23.
Kier also won a £147m Shropshire County Council highways contract that was successfully mobilised on 1 June 2018.
In Australia, the joint venture with DM Roads was successful won two new contracts; the five-year £180m Perth Metropolitan Network Contract and the five-year £30m Goldfields-Esperance Rural Network Contract. .
Dave Wright, executive director for highways, said: 'This is a solid set of results for the highways business and are a testament to the successful work our teams have been undertaking on behalf of our clients. We are delighted to have secured extensions on Areas 3 & 9 and 6 & 8 and look forward to continuing to work with Highways England and our supply chain to build upon its current way of working.
'We place collaboration, innovation and safety at the heart of our business. We continue to work closely with our clients and the supply chain to bring new and innovative technologies to the road network that increase safety for road workers and users, as well as improving efficiency.'