Labour has criticised both the transport secretary and the strategic roads regulator for not ensuring that Highways England delivers on its pledge to improve roads with a poor safety rating.
Shadow transport secretary Andy McDonald (pictured) asked his counterpart, Grant Shapps, what assessment he had made of Highways England's decision not to assess until next year the impact of its work to improve the star rating of its network under the EuroRap/iRAP methodology.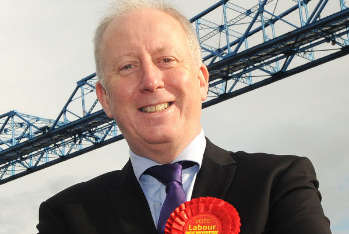 It follows the revelation by Highways that Highways England is unlikely to meet a pledge in its delivery plan that by 2020 it will improve the majority of roads falling below three stars under the methodology, which measures the inherent safety of roads.
Regulator the Office of Rail and Road initially backed Highways England as having 'demonstrated that it is applying an evidence-based approach to prioritising safety interventions' but later conceded that it had relied on the company's own reporting on the issue.
In a written parliamentary answer, Mr Shapps implicitly conceded that Highways England's planned resurvey its network in 2020 will come too late to influence its performance objectives in the second Road Investment Strategy (RIS2), which begins in that year, and the funding available.
'It is for Highways England to decide what action to take and where in order to achieve those objectives. Highways England will review the star rating of the strategic road network when it is re-evaluated in support of its delivery of RIS2,' he said.
Mr McDonald told Highways: 'With the state of England's roads falling behind standards and due to fail set targets for next year, Grant Shapps is ignoring our infrastructure.
'The transport secretary should focus on ensuring roads are properly maintained and that promised improvements are delivered.'
He added: 'What's more, this raises serious questions about the ability and effectiveness of the Office of Rail and Road to regulate the work of Highways England. The regulator is falling short and it is time the Government set out its plans for reaching the required road standards.'