The Association for Road Traffic Safety and Management (ARTSM) has added two new classes of membership, as part of efforts to raise the influence of the group and support the wider sector.
The body currently has around 50 members with a combined global turnover of £1bn - including Siemens, Clearview, 3M and Rennicks - representing manufacturers and distributors of traffic management equipment.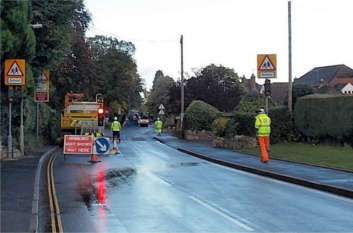 These groups are now known as Class A members and have to achieve and provide evidence of ISO 9001:2015.
Now ARTSM is expanding to bring in service providers, who will be given Class B membership and do not need ISO 9001:2015, and local authorities and institutions, which would be given Class C membership and likewise do not need an ISO qualification.
In a statement it said: 'With the ever-increasing rise in technological change and transference of data, ARTSM see it as imperative to establish a wider community of experts and enhance its collaborative practices.
'We see the benefits of joined-up thinking to prepare us for the inevitable changes that technology brings to our current ways of thinking about how we use transport and infrastructure in the new age. With so much debate around how automation will benefit or impact on every day lives, we need to remember that we have a valuable resource in communication already – the ability to share innovative ideas together to come up with the best solutions for all.'
The association is inviting designers, service providers - including those currently offering SAAS specifically - consultancies and anyone with a vested interest in the traffic safety and management industry to join.
It is also looking for academics and those within local authority transport teams.
Of its current number, six members have been elected to the executive committee for 2019: Graham Muspratt (Clearview) is Chair; Keith Manston (Siemens) is Deputy Chair, Mark Pleydell, Will Baron (Keysoft), David Gwyther (3M), Sean Coffey (Rennicks), together with the four working group Chairs, who are co-opted annually.
The ARTSM's working groups are WG1 – Bollards & Illuminated Signs; WG2 – Traffic Signs; WG3 – VMS; WG4 – Traffic signals and control. New members can align with all or any of these groups.
Anyone wanting further information about the association can go to the website www.artsm.org.uk or contact General.Secretary@artsm.org.uk