The Road Safety Markings Association (RSMA) conference on 21 November will be a time of celebration and reflection. A central issue on the agenda is men's health.
It has become well known that this sector is an at-risk group for many physical and mental health issues. One reason is that highways is a predominantly male industry – as much as it is working to improve its diversity – and men are not always the best at seeking the support they need.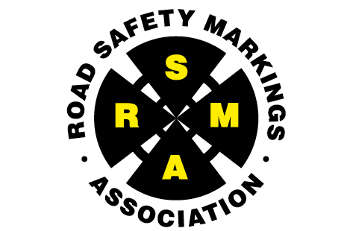 The RSMA has not shied away from encouraging an open and supportive conversation, as chief executive Stu McInroy points out: 'Talking about these issues is not a sign of weakness, it is a sign of strength.'
Focus on physical health
Having raised awareness about mental health in 2018 – resulting in firms putting in place staff support programmes in the intervening months – this year, physical health is on the agenda, with a men's health seminar and presentations about diabetes.
Mr McInroy says: 'As a result of our conference we often see benefits in the months down the line. From the health and safety forums in the sector, we know the health issue needs a higher profile in the industry and RSMA wants to help break down the barriers to talking about these subjects.
'It's incumbent on us to take the lead and provide information. We have presentations on diabetes and specific male issues such as prostate and testicular problems. We are also looking at the legal side and employer liabilities. This knowledge could save lives down the line, and that is central to our mission statement.'
The RSMA has scored a real coup in securing not just ministerial representation from Baroness Vere, who will discuss the importance of road markings for the future sustainability and viability of the highways network, but also the DfT's local roads chief, Steve Berry, who will appropriately enough give a 'health check' on the network.
Considering the underinvestment in this sector, the network assets are not always in rude health but the quality and professionalism shown is, Mr McInroy argues, adding that key to securing a better deal is to provide a greater evidential base.
'We have the Gaist survey of the nation's road markings sponsored by the DfT, which will be coming out in the next 12 months. I think it will probably show we are in a poor state with markings and this could start to impact the development and application of automated safety aspects such as lane guidance and the delivery of autonomous vehicles. 'We are in danger of creating a network where we have great vehicles but we can't maximise their use or perhaps use them at all because they won't function on sub-standard unmarked roads.'
Road trials
Another key subject, which the DfT may be asked to address, is the progress or lack thereof of the RSMA's planned road trials on Highways England's network. As Mr McInroy points out, it is incongruous to say the least to be asked to prove products in road trials and yet to have no framework in place to easily secure road space for such trails.
The RSMA is now hoping for a start date of July 2020 but says this is at high risk. All eyes are on a meeting of Highways England's executive customer services group in November, where they will vote on a paper to approve the trials for next year.
Mr McInroy points out the RSMA has had to curtail the access period being asked for but hopes this first trial will form a foundation and provide a template for future road trials, not just for the marking industry but across the highways sector.
He argues that a more standardised framework approach to securing trials is in everybody's best interest. With the last markings trials taking place over 10 years ago Highways England is missing out on the latest innovations, which would provide a greater range of products and so better value for money in the market.
With 84 members accounting for 90% of the line marking capacity output in the UK, the RSMA is one of the most important trade bodies in the sector and has more than 160 people signed up to this year's event.
Mr McInroy says he is still absolutely loving his job some 18 months in and, for a man who humbly admitted to having no previous highways experience, he is now a proud exponent of its work and together with his team has assembled what promises to be another fascinating conference.
You can book you place at the 2019 RSMA conference here.