An alliance of councils and mapping experts is playing a key role in Government plans to open up data around Traffic Regulation Orders (TROs) to help cut jams caused by roadworks.
GeoPlace - a public sector limited liability partnership between the Local Government Association and Ordnance Survey – said research commissioned by the Department for Transport (DfT) is the first step to creating an evidence base to open up TRO data.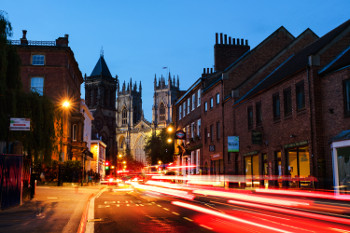 The intention is to enable tech firms to develop and enhance navigational apps, which the DfT has said could be powered by artificial intelligence. Apps could warn drivers up to months in advance of planned disruption to routes and offer alternatives.
GeoPlace said it undertook a discovery into the process by which TROs are created, how this data is made available and used across the country.
By consulting with over 200 people from 92 organisations GeoPlace investigated:
whether better visibility of TROs and access to additional information and services can help improve the citizen experience and increase innovation around traffic control
if there was a growing demand for open, machine-readable TRO from users
how the TRO process is working
how to deliver the most from the current system and how to support the transport network of the future
The research indicates that 400 authorities across Great Britain create 53,300 TRO and Temporary Traffic Regulation Orders (TTROs) annually to manage their road network at a projected cost of £126.4m. Almost 90% of TTROs are attributed to streetworks.
Nick Chapallaz, managing director of GeoPlace, said: 'TROs are an essential piece of national infrastructure data that need to be made available in a nationally consistent format. During the discovery, we worked collaboratively with local authorities who have a statutory obligation to create TROs and it is clear that they would value a review of legislation to increase the visibility of TRO information and reduce inconvenience to the public.'
George Freeman, future of transport minister said: 'When councils and utilities plans works months in advance, why don't we tell drivers so that they can avoid roadworks? Today's announcement to work towards sharing Government data will reduce congestion, pollution and frustration.'