More than two-thirds (68%) of drivers in England think removing the hard shoulder on all lane running smart motorways compromises safety for people who breakdown in a live lane, according to the RAC.
The motoring group said among motorists who say they have driven on an all lane running scheme, 72% are worried about not being able to reach an emergency area if they break down.
And if they did break down, only half of drivers who have driven on an all lane running scheme (51%) say they know what to do if they are unable to reach a refuge area.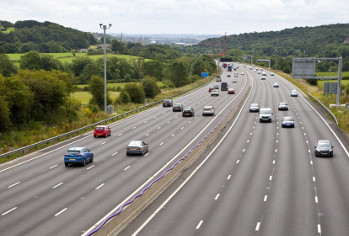 Data for the RAC Report on Motoring also revealed six in 10 drivers (59%) think the distance between SOS areas, at up to 1.6 miles (2.5km) apart, is too great, with only 13% disagreeing and 28% not expressing a view.
When people who had used all lane running motorways were asked whether most motorists abide by 'red Xs', 62% said they felt they did, but almost one-in-five (18%) claimed they did not.
The RAC said Highways England is 'imminently' due to begin using enforcement cameras to catch those ignoring 'red Xs'. However this move has been in the pipeline fo many years.
On a more positive note, more than half of motorists surveyed by the RAC (55%) agree that smart motorways are a cost effective way to increase capacity on congested motorways, with only 15% disagreeing (30% did not express a view).
Only half of drivers (54%) surveyed said they trust Highways England's ability to detect stationary vehicles in running lanes and respond accordingly – a fifth (20%) disagreed while a concerning 26% did not have an opinion.
RAC head of roads policy Nicholas Lyes said: 'We have consistently highlighted our concerns about this type of smart motorway to the Government, MPs and Highways England so we hope these findings add further support to our calls for action.
'We are calling on the Government to ensure the latest stopped vehicle detection technology is retrofitted on all sections of smart motorway as a matter of urgency and for more SOS areas to be built so drivers are never more than a mile away from one. We would also like to see these measures included in all smart motorway schemes that are currently being built or planned so we have a nationally consistent standard.'
A Highways England spokesperson said: 'The transport secretary has asked the Department for Transport to carry out, at pace, an evidence stocktake to gather the facts about smart motorway safety. We are committed to safety and are supporting the department in its work on this.'