Traffic levels in Britain have reached a new record high, driven by increases in the number of vehicles licensed to drive on the country's roads.
The latest provisional Road Traffic Estimates for Great Britain, published by the Department for Transport (DfT), show that 325.1 billion vehicle miles (bvm) were travelled on English, Scottish and Welsh roads in the year ending in June, up 1.4% on the previous year.
Officials said the rolling count of annual traffic has now increased each quarter in succession for over four years, which was likely to reflect increases in the economy and population over the same period.
Compared to the previous year, in the year ending in June car traffic rose by 1.3% to a record 253.5 bvm and van traffic increased by 3.6% to a new peak of 49.8 bvm while lorry traffic fell by 1.5% to 16.5 bvm.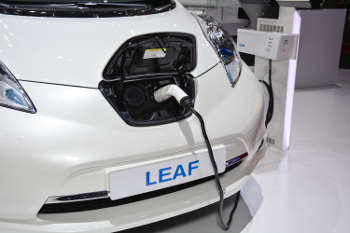 Officials said traffic rose on all road types, apart from urban A roads, where it stayed broadly stable.
There were record levels of traffic on motorways (68 bvm), rural 'A' roads (94.5 bvm) and rural minor roads (46 bvm).
RAC spokesman Simon Williams said: 'While car and taxi traffic has risen by 1.3% to a new high, it is concerning to see there has been a notable increase in rural A-road and minor road use.
'This could be a sign that major routes are struggling to cope with the volume of vehicles and motorists are seeking alternative routes to avoid jams. This is something that we will need to keep a close eye on to see if this becomes a clear trend.'
Separately, DfT statistics on registrations reveal that the number of vehicles that were licensed and on the road in Great Britain at the end of June 2017 was 37.8 million, up 1.9% on June 2016.
The Vehicle Licensing Statistics for April to June 2017 show that the number of new vehicles registered during the quarter actually fell by 9.8% compared to the same quarter last year. Officials said this fall could be attributed in part to changes in Vehicle Excise Duty introduced in April.
The number of new registrations of ultra low emission vehicles (ULEVs) exceeded 10,000 vehicles in the second quarter in the UK, for the first time.
During the quarter, nearly 11,400 new ULEVs were registered, an increase of 17% on the same period in 2016. However, 52.2% of newly registered cars were petrol and 43.4% diesel.