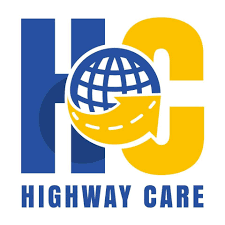 Denne Court, Hengist Field, Borden, Sittingbourne, Kent, ME9 8FH
+44 (0)344 840 0088
About Us
Highway Care are innovators and pioneers in highway safety and security solutions. We exist to bring products to the highways market to make roads safe for motorists and working environments safer for road crews. Highway Care diversified by taking the highway knowledge and experience to offer high performance security solutions, to keep people and important assets safe from hostile vehicle attack. We have introduced numerous industry firsts to the UK and global market. In 1994, we introduced the first Traffic Mounted Attenuator to the UK; in 1997 we designed and developed the first UK Mobile Light Arrow for traffic management vehicles. In the early 2000s, we designed BG800®, our own N2 W2 portable steel, the first of its kind to be introduced overseas.

In 2004 we introduced the first static crash cushions to traffic black spots including the M25. In 2009 we modified our highways barrier for the security industry; SecureGuard® HVM barrier. Our foray into the security market successfully continued when we supplied HVM for the 2012 London Olympics. Our people, expertise, innovations and partners are what set us apart and make Highway Care a success, along with our constant strive to keep road workers and motorists safe.

Products and Solutions
Our turnkey road worker safety highway solutions include: BG800 temporary barriers and gate, the permanent Tertu TimberRail barrier, Ermes End Terminals, Leonidas Crash Cushions and SoSec and Instaboom vehicle incursion Gates. We also deliver on Temporary Average Speed Camera at Roadworks (TASCAR) schemes. Our Mobile traffic system offerings include: Impact Protection Vehicles builds with our partner Bevan, motorway light arrows including Red X light arrows and mini light arrows, the Polvis II and SS90 Lorry Mounted Crash Cushions.

Services
Highway Care's in-house Operational Delivery Services team are at the heart of our business running from four locations across the UK allowing us to supply, install and maintain a range of temporary and permanent solutions to our customers, including Smart Motorway and TASCAR schemes. We offer the National Highway Sector Scheme 10B for the supply, installation, maintenance and repair of BG800 barrier, terminals, crash cushions, Tertu TimberRail and S-A-B Gate. All delivered from our dedicated training centre and our in-house NHSS trainer.

Our customer service team ensure that the journey from enquiry to proposal and installation to maintenance is a smooth one. Any technical questions will be answered directly from our innovation and applications team.