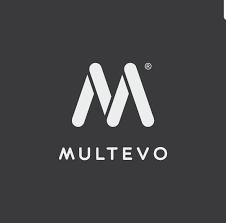 Charles Street, Darwen, Lancashire, BB3 1AT
01254 703212
A DECADE OF DELIVERING INNOVATION

2020 marks a decade milestone of collaboration with Local Authorities and Tier One Contractors for Multevo.

Multevo have been the UK distributor for the innovative Multihog product range since 2010 and also own the world's largest hire fleet of Multihog machines with a diverse range of different attachments.

Since 2017, Multevo now deliver a hybrid highways solution utilising the Multihog method in order to fix potholes, defects and patches on site in a single visit for a cost-effective square meter rate.

MULTIHOG SALES | HIRE | SERVICE

The Multihog has helped around 40% of all UK local authorities reduce overheads whilst maximising service delivery by selecting one versatile machine to tackle several different highway operations.

The Multihog is a popular tool carrier in the UK for pothole, patching and pre-surface patching applications having won numerous best practice accolades because of its productivity.

The precision of the planer eliminates the need for hand-held tools to eradicate HAVS whilst the integrated dust-suppression provides safer and more efficient working.

POTHOLES | DEFECTS | PATCH REPAIRS

If you can provide a list of outstanding repairs, we can undertake free of charge pre-site surveys and optimise the programme of works independently.

We carry out before, during and after photos via the Multevo App to guarantee quality of work through real-time progress reporting via our App.

FOOTWAY RESURFACING | RECONSTRUCTION

Using the Multihog we are able to accurately mill failed footways and resurface by hand or machine lay. Multevo can also support with full reconstruction.

CARRIAGEWAY RESURFACING

Because the Multihog is so productive Mutlevo can assist with larger full carriageway reinstatements utilising our Multihog and paver teams.

IRONWORKS | CIVILS WORKS

Our multi-skilled teams are able to support you with minor civils works including ironwork and drainage repairs.

WINTER MAINTENANCE SUPPORT

We provide operated and non-operated hire of the Multihog with winter kit such as snow ploughs, de-icers or salt spreaders as well as snow blowers. Multevo can also help with labour to operate your existing conventional winter maintenance equipment.