Another London council is shunning the capital's underperforming highways procurement framework.
The London Borough of Harrow signed up to use London Highways Alliance (LoHAC) contract in 2014/15 and is looking to procure a new highways maintenance contract as the existing deal with Kier has already been extended.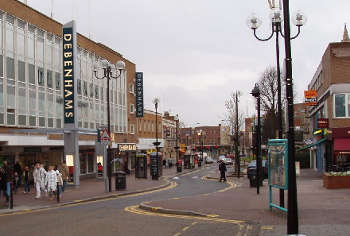 Instead of using LoHAC to recruit a contractor for a £110m 10-year highways maintenance deal, Harrow is recruiting a contractor directly.
The council did not respond to requests for a comment from Highways, but council notes from a cabinet meeting earlier this year detail the reasons why.
In describing why the council chose not to access a 'Highways Maintenance framework', the notes say: 'This option is not recommended, because although it saves time, it eliminates the opportunity to use terms and conditions specific to Harrow and therefore reduces the opportunity to maximise value for money and social value commitments.'
Instead, Harrow opted to re-procure the contract via competitive tender. This will include a two-stage procurement phase with the top five bidders from the selection questionnaire stage being invited to submit final bids.
Contractors interested in trying to prequalify for the new Harrow deal had until November 9.
The new deal will cover civil engineering, street lighting and electrical works and surfacing works. It will run for an initial period of five years. Options for one or more extensions could take the deal up to 10 years, making the contract worth £110m.
Earlier this year, Highways revealed through a Freedom of Information request that only half of the forecast spending from LoHAC had materialised as London boroughs shun the framework and procure contracts individually.
In response to Harrow's decision, Nick Fairholme, Transport for London's director of project and programme delivery, said: 'LoHAC was developed with the London boroughs to give all highway authorities in the capital the opportunity to make savings through greater purchasing power, shared costs and bulk discounts.
'However, participating boroughs, including Harrow, are of course welcome to procure service agreements outside of LoHAC should they wish to do so. We continue to work on a replacement contract for LoHAC, which is set to begin in 2021.'