Article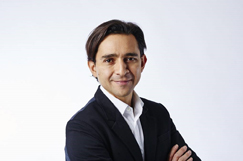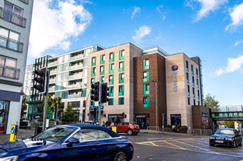 DfT begins council traffic fines roll-out
23/06/2022
The first tranche of local authorities in England are set to get new powers to fine motorists for moving traffic violations next month after ministers approved their requests and laid an order before Parliament.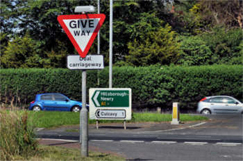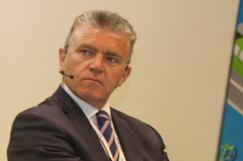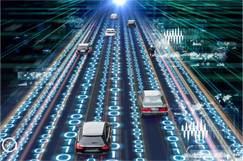 New project aims for digital local roads
22/06/2022
A new project is getting underway to analyse the potential benefits of increasing connectivity and the use of digital technology on local roads in England to create 'digital roads'.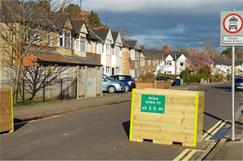 Council urges calm as LTN wars break out
22/06/2022
Oxfordshire County Council has urged residents and road users 'to engage constructively' with its consultation on trial low traffic neighbourhoods after vandalism costing £12,000 in a month.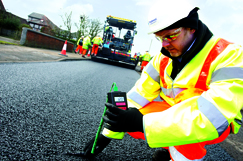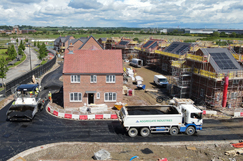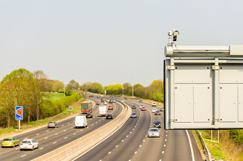 National Highways panned over smart motorway secrecy
20/06/2022
National Highways has refused to disclose the outcome of a project testing computer analysis of CCTV images for stopped vehicle detection (SVD) on smart motorways - but implicitly conceded the idea is not being taken forward.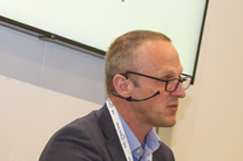 National Highways tweaks standards to cut carbon
20/06/2022
National Highways can cut the cement content of concrete and reduce its carbon impact by placing more confidence in modern quality control processes, its sustainability boss has told Traffex attendees.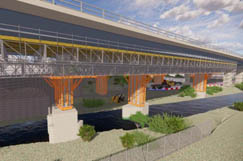 Volker gets rescue job on Brum viaduct
20/06/2022
Birmingham City Council has awarded VolkerFitzpatrick a £59m contract for strengthening and refurbishment works to the A38(M) Tame Valley Viaduct, whose current theoretical load capacity has been rated as zero.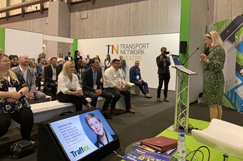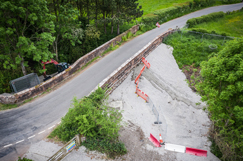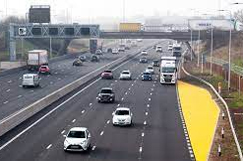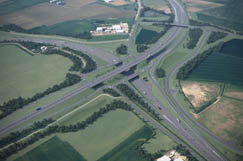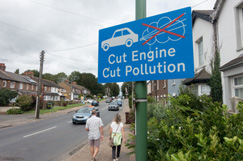 Nearly a quarter of drivers admit to idling
16/06/2022
More than 20% of drivers admit to regularly leaving their engines running while their vehicle is stationary despite the impact this has on air quality, new research has revealed.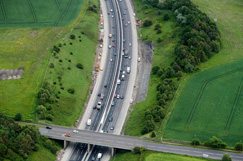 Legacy ALR scheme moves forward
16/06/2022
A major phase of the £200m project to upgrade a section of the M6 between Warrington and Wigan to an all lane running smart motorway will be completed this month.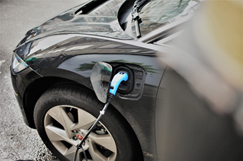 End of EV grant 'could stifle take-up'
15/06/2022
Ministers have announced the end of the plug-in car grant to new orders, which it said was to allow £300m to be refocused towards extending grants for other plug-in vehicles.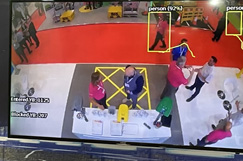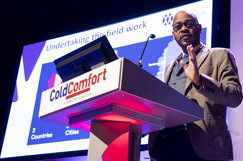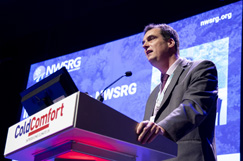 NWSRG chair: Spreading the word on winter service
13/06/2022
The chair of the National Winter Service Research Group (NWSRG) has celebrated the new organisation's new model, which has boosted membership and opened up collaboration with other sectors.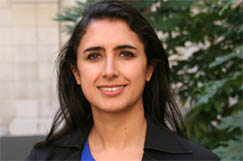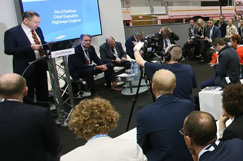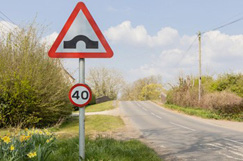 Northamptonshire unitaries both select Kier
10/06/2022
Both new unitary councils in Northamptonshire have awarded highways term maintenance contracts to Kier, the existing provider under current joint working arrangements.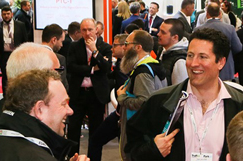 Traffex: The trading floor of transport is back
09/06/2022
The UK's leading traffic and transport conference Traffex/Parkex is storming back to the Birmingham NEC from 14-16 June, guided by some of the most senior figures in the sector on its steering group and with ministerial support from Baroness Vere.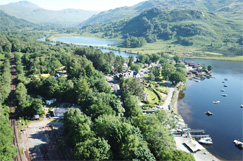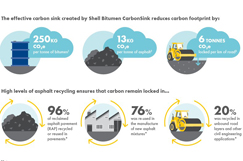 Shell unveils new CarbonSink Bitumen
07/06/2022
Shell has launched Shell Bitumen CarbonSink, a new bio-component binder that locks carbon into asphalt and bitumen, turning roads into technical 'carbon sinks'.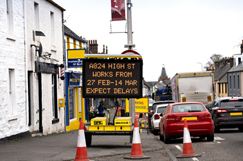 SRL launches UK first at Traffex
07/06/2022
SRL has announced it will launch a scalable traffic management software platform at Traffex in what is thought to be a first for a UK mobile ITS (intelligent transport system) hire supplier.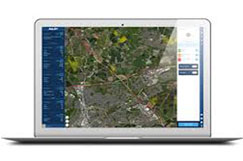 Causeway scoops Yotta for £52m
07/06/2022
Construction technology provider Causeway Technologies has acquired asset management software firm Yotta, for a cash consideration of £52m.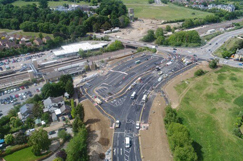 Reset your satnavs: A14 upgrade is complete
07/06/2022
The final construction element of the £1.5bn A14 upgrade in Cambridgeshire has opened, bringing to a close the biggest investment in road infrastructure for a generation.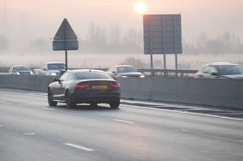 Concrete barriers to boost safety on the M3
07/06/2022
National Highways has started work to install a concrete central barrier on a section of the M3 in Hampshire, despite shelving plans to convert the stretch to an all lane running (ALR) smart motorway.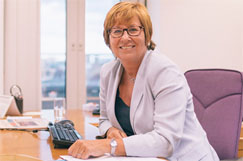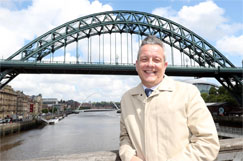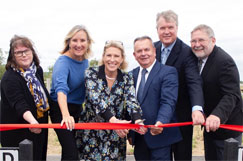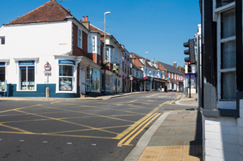 DfT seeks 'fair' moving offence enforcement
01/06/2022
The Department for Transport has issued statutory guidance for local authorities outside London on applying for and using civil enforcement powers for bus lane and moving traffic contraventions.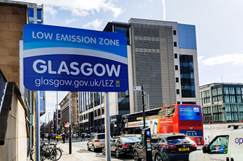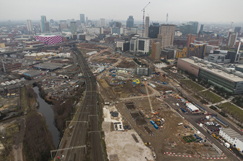 Five Bills, one Charles, and one Elizabeth line
31/05/2022
Marie-Claude Hemming, director of operations at the Civil Engineering Contractors Association, discusses the opportunities for the construction industry in the Queen's Speech, as well as the challenge of rising costs.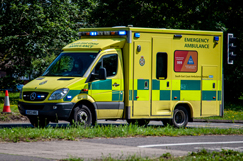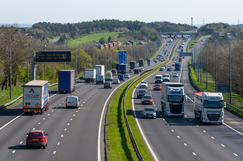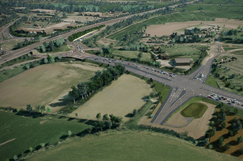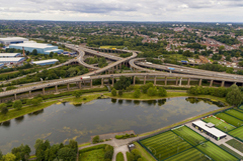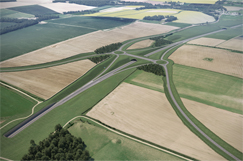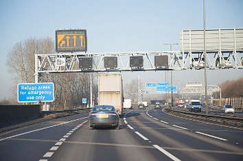 National Highways clarifies SVD retrofit pledge
26/05/2022
National Highways has insisted that it will have stopped vehicle detection up and running across its smart motorway network by its September target, despite recently suggesting that it would count schemes where the technology is still being calibrated.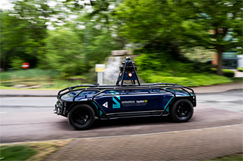 Oxbotica on the long road to self-driving
24/05/2022
Self-driving car developer Oxbotica has completed what it says is the first 'safe and sustainable' deployment of a zero-occupancy, fully autonomous vehicle on publicly accessible roads in Europe.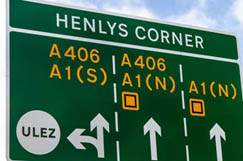 Khan consults on ULEZ expansion
23/05/2022
A consultation has been launched on plans to expand the Ultra Low Emission Zone to cover almost the whole of London.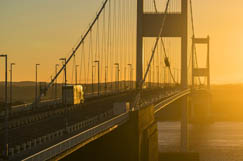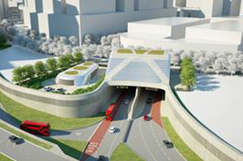 Silvertown traffic claims lead a merry Dance
20/05/2022
Transport for London (TfL) has sought to distance itself from its own modelling of the impact of the Silvertown tunnel, which contradicts claims that both TfL and City Hall have made that the scheme will not increase traffic and carbon.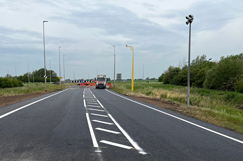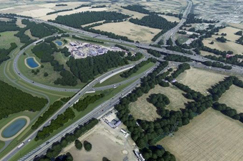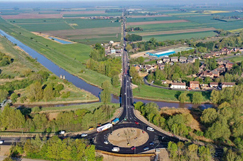 First A47 improvement opens
17/05/2022
The first in a series of major improvements to the A47 in the East of England has officially opened.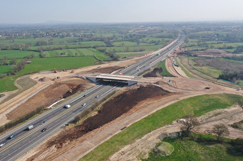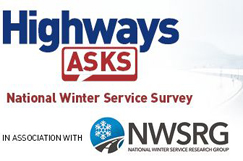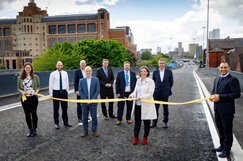 Brett takes the chair at RSTA
17/05/2022
Kiely Bros contracts director Keith Brett has taken over as chair of the Road Surface Treatments Association (RSTA).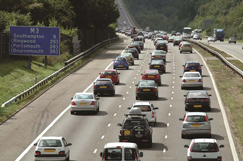 National Highways admits room for improvement on SVD
16/05/2022
National Highways will look to upgrade its stopped vehicle detection technology on smart motorways after it recently failed to detect stationary vehicles before two serious crashes and already plans to upgrade one of the earliest installations of the technology.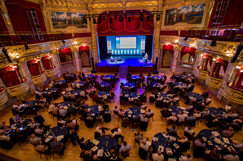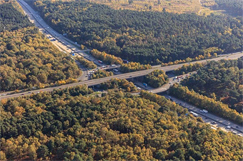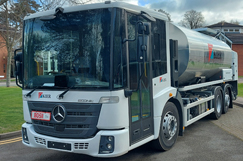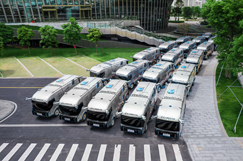 Robo Street Sweeper takes to the roads
12/05/2022
Chinese autonomous vehicle company WeRide is running a huge road test of its Robo Street Sweeper, the country's first mass-produced and purpose-built self-driving sweeper.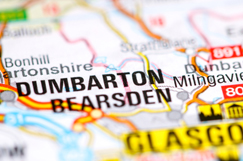 Worker killed on roadside in Scotland
12/05/2022
A road worker has been killed and four colleagues injured after they were hit by a car on the grass verge of the A82 at Dumbarton in Scotland.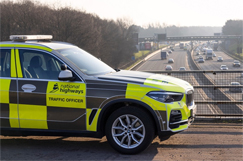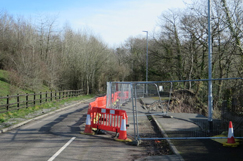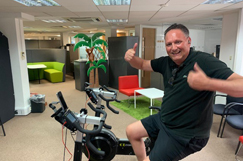 Traffex Parkex charity cycle for better mental health
10/05/2022
In support of mental health awareness week (9 – 15 May) the team behind the UK's leading transport media and conference brands – Traffex Parkex, Highways Magazine and Transport Network - will be holding a charity static cycle in their offices.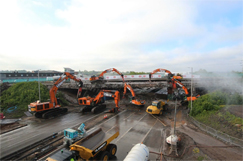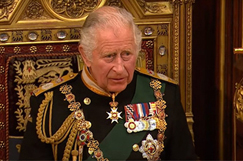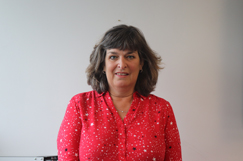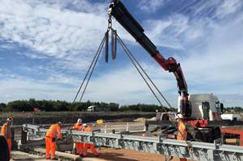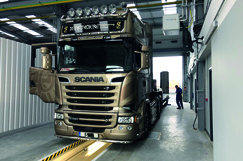 Econ on the move in Sowerby
06/05/2022
Econ's new depot and workshop facility in Sowerby, near Thirsk in Yorkshire, is a tour de force of productive investment, a testimony to what the company means to the community it serves so well, and to what the community means to the company.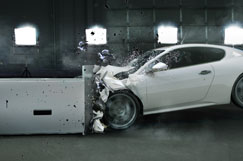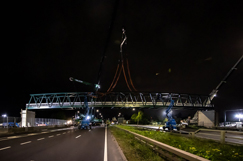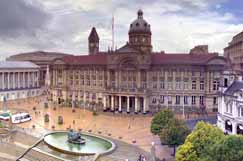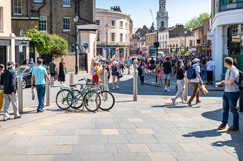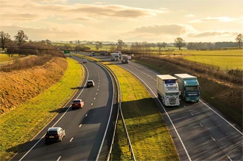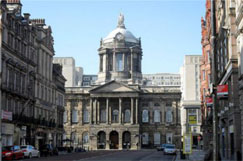 Liverpool reform programme 'at risk'
05/05/2022
Levelling up secretary Michael Gove has agreed to let commissioners at Liverpool City Council delay their latest report amid their warnings that plans to turn the council around are in the balance.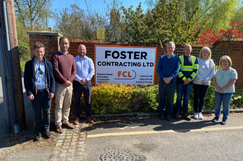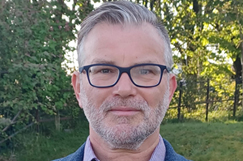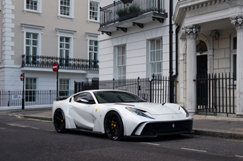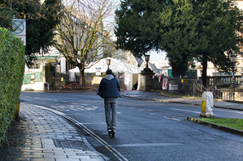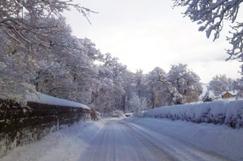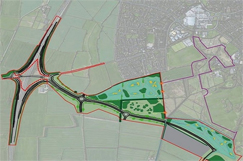 £60m Derby link road will reach Infinity
28/04/2022
Derby City Council has approved formal collaboration with two other authorities to secure £50m of central government cash towards a major road scheme.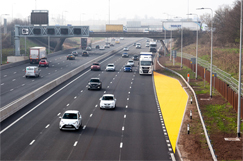 Shapps pleads ignorance on refuge areas
27/04/2022
Grant Shapps has told MPs that he does not know whether National Highways includes slip roads within its definition of emergency refuge areas (EAs) for the purpose of providing a minimum spacing on smart motorways.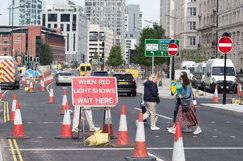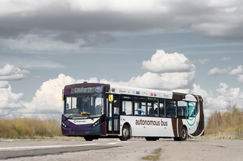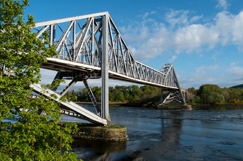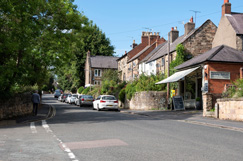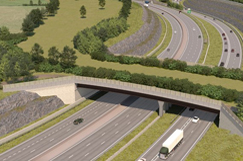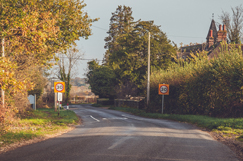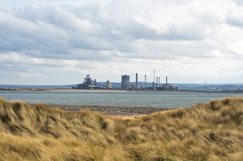 Combined authority Tees up new tunnel
25/04/2022
Officials at Tees Valley Combined Authority are to carry out a study into the possibility of building a road tunnel connecting Hartlepool and Redcar under the River Tees.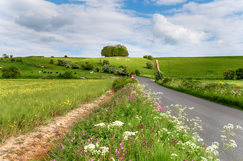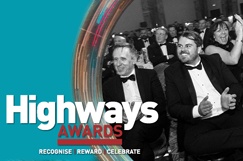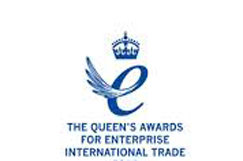 Instarmac wins Queen's Award for international trade
21/04/2022
Instarmac Group plc has received the esteemed Queen's Award for Enterprise for International Trade 2022, in honour of the Staffordshire-based manufacturer's outstanding overseas trading activities.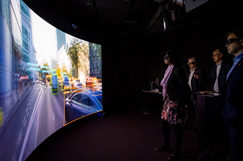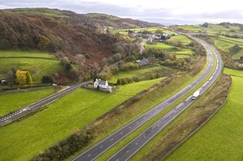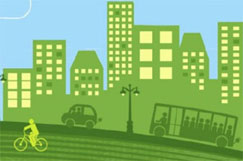 ADEPT publishes 'invaluable' live labs report
20/04/2022
The ADEPT SMART Places Live Labs Programme has published its final programme review, which highlights the successes and difficulties experienced by the trials over nearly three years.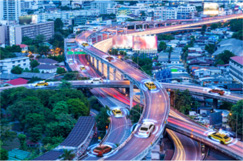 Highway Code changes to support self-driving cars
20/04/2022
The slow pace of transition to self-driving has again been highlighted after ministers confirmed changes to the Highway Code to cover 'the first wave' of the technology, nearly a year after a consultation.