Article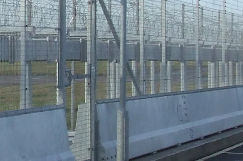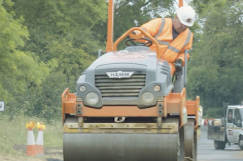 The mission to make roads 90% recycled
02/04/2020
Bruce Spencer-Knott, managing director of Minster Group, discusses how the company is helping lead the fight to make our sector more environmentally sustainable in its most basic elements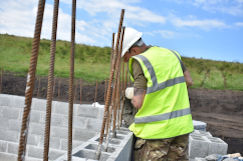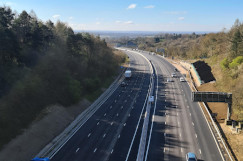 Wage cuts and shutdowns, but Kier cracks on
02/04/2020
While staff in the wider Kier Group have taken wage cuts, and parts of its operations have been put on ice, Kier Highways reached a major milestone on its M20 and M23 smart motorway schemes.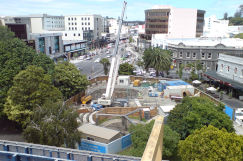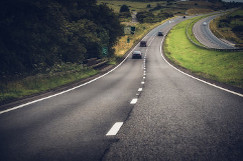 The new DMRB goes live!
02/04/2020
The new Design Manual for Roads and Bridges (DMRB) has been launched with its own new web location, making it easier and quicker to find information in what is known as 'the highways bible'.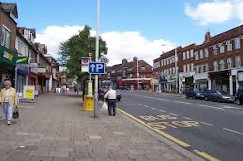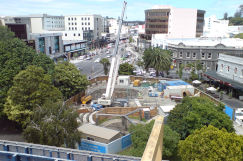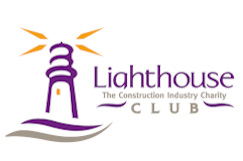 The Lighthouse Club launches urgent appeal
01/04/2020
Highways Magazine's longtime charity partner The Lighthouse Club has launched an urgent national appeal for everyone in construction to donate to a Construction Workers Family Crisis Fund.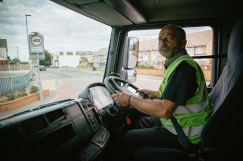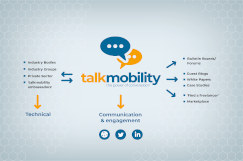 IHE to bring industry wide collaboration platform to life
27/03/2020
The Institute of Highway Engineers (IHE) has announced the launch of a new platform for sector collaboration, providing the kind of support missing from the industry since the Highways Maintenance Efficiency Programme was disbanded.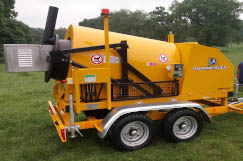 An asphalt survival guide
27/03/2020
As times get tough, and supplies can run low, Highways asks Harry Pearl of Roadmender Asphalt to help draw up an asphalt survival guide on how your team can keep carrying out essential work throughout the crisis.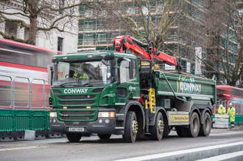 LGTAG calls on government to protect supply chains
27/03/2020
The Government should consider how to protect supply chains, including materials for the highways industry, throughout the Covid-19 crisis, a senior figure in local government roads has warned.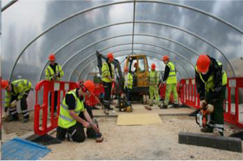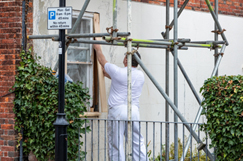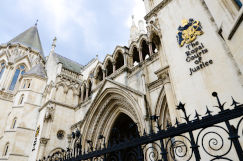 The Long (but essential) Read: COVID-19 legal analysis
26/03/2020
Phoebe Hirst, Alastair Dale and Jon Hart of award winning infrastructure law firm Pinsent Masons LLP, take a look at the impacts of Coronavirus (COVID-19) on industry contracts and wider legal considerations.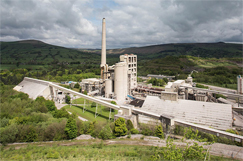 Breedon and Mace announce shutdowns
26/03/2020
Construction materials company Breedon Group has temporarily suspended production at UK sites, with the exception of its Hope cement plant and operations that serve critical supply needs.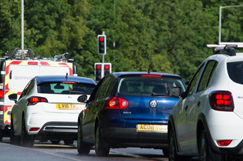 DfT urgently seeking data
26/03/2020
The Department for Transport (DfT) is urgently seeking local authority transport data to aid the response to COVID-19.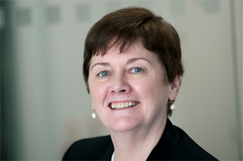 Kershaw joins Costain as transportation MD
26/03/2020
Sue Kershaw has joined Costain as managing director of its transportation division, where she will be responsible for the highways, rail and aviation sectors.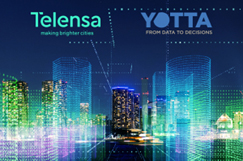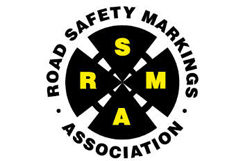 RSMA: Updates and postponements
26/03/2020
The Road Safety Markings Association has updated members on the developing coronavirus crisis, promising to 'continue to operate and support members to the maximum possible degree'.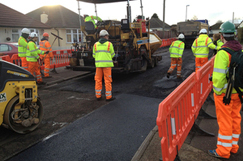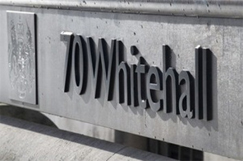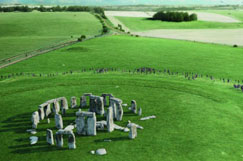 Three on Stonehenge tunnel shortlist
25/03/2020
Highways England has shortlisted three 'international joint ventures' to go through to the next stage of the procurement process for the £1.7bn Stonehenge Tunnel, with only one British firm in the running.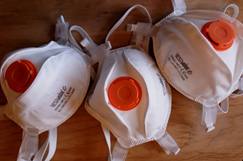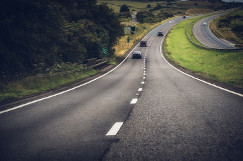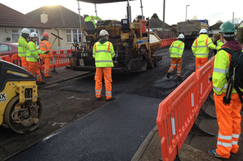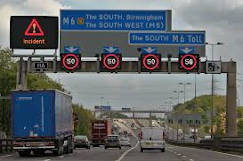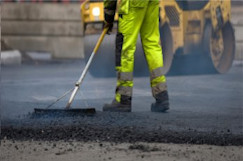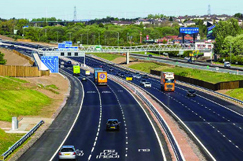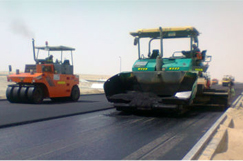 Construction industry sets emergency agenda
19/03/2020
The construction industry has banded together as one to meet the unprecendented challenges posed by the global pandemic and drawn up an action plan with requests to government.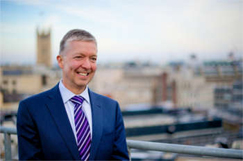 Brown to stay on with Khan at head of TfL
19/03/2020
London's Transport Commissioner, Mike Brown MVO, is to delay his departure for a number of months to continue to lead Transport for London during the coronavirus crisis.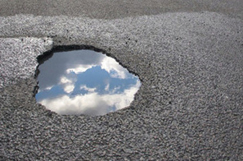 A message from our team
19/03/2020
To all readers and advertisers of Transport Network and Highways Magazine and to all our community: we will get through this.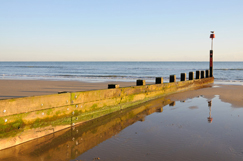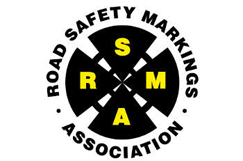 RSMA update: marking goes online
19/03/2020
The chief executive of the Road Safety Markings Association, Stu McInroy, has advised members that while there are cancellations to events, webinar or telephone meetings will be available.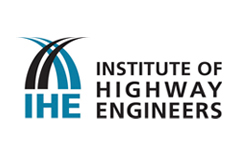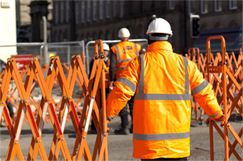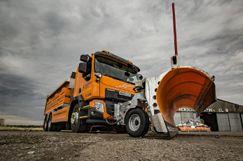 Highways England to keep up the fight
18/03/2020
Highways England has issued guidance to its staff and supply chain as it plans to keep operating the strategic road network as close as possible to 'business as usual' throughout the coronavirus threat.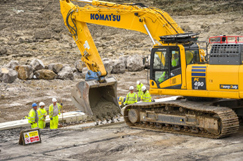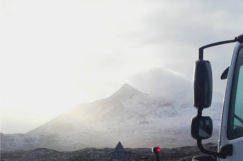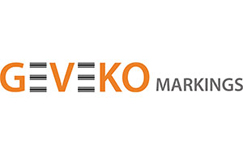 Construction sector working together during crisis
17/03/2020
Two of the largest construction sector bodies have released a joint statement and initial action plan in response to COVID-19, suggesting it is likely that 'business critical' construction projects will be closed soon.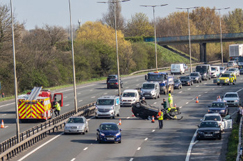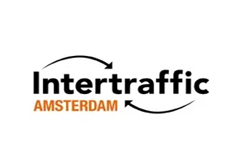 Intertraffic postponed until 2021
13/03/2020
Intertraffic Amsterdam, the largest traffic show in Europe, has been rescheduled from 21-24 April 2020 to 23-26 March 2021.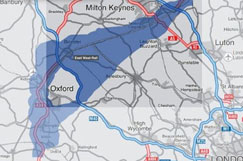 DfT shelves flagship schemes in RIS 2
13/03/2020
The Department for Transport and Highways England appear to have dropped at least two previously trumpeted major schemes in the second Road Investment Strategy.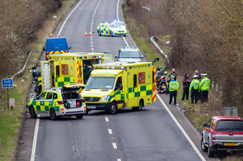 RIS 2 drops focus on roads with low safety rating
13/03/2020
The new Road Investment Strategy (RIS) does not include a target to improve roads with a low safety rating, after Highways England admitted that it is likely to miss the target in the current RIS.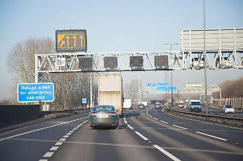 Government releases smart motorway action plan
12/03/2020
The much-anticipated smart motorway stocktake has been released by the Department for Transport, including an action plan on how to improve safety on the controversial roads.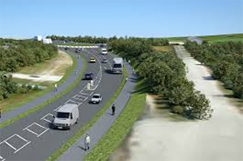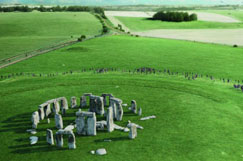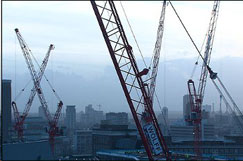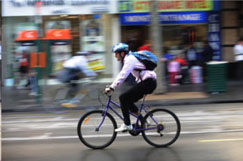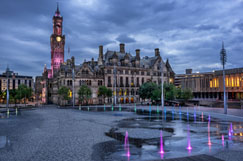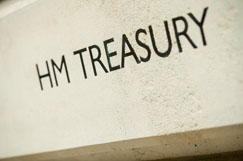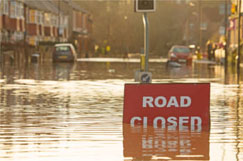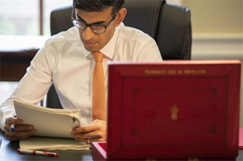 £27bn for national roads and £2.5bn for potholes
11/03/2020
Chancellor Rishi Sunak announced more than £27bn will now be spent under the second Road Investment Strategy (RIS2) between 2020 and 2025, as he also pledged an extra £2.5bn for local road maintenance in the Budget.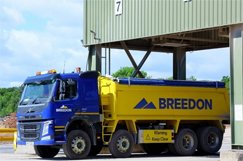 Breedon celebrates 'excellent' results
11/03/2020
Breedon Group has celebrated an 'excellent performance' in its 2019 full-year results, with its profit before tax jumping by 18% to reach £94.6m.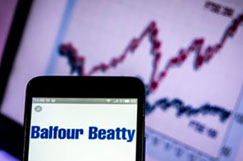 Sunak to pledge £2.5bn for potholes
11/03/2020
Chancellor Rishi Sunak will pledge an extra £2.5bn for road maintenance in the Budget, in the absence of a National Infrastructure Strategy.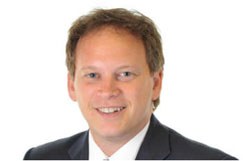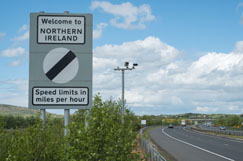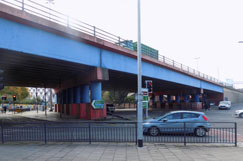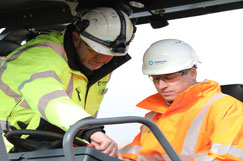 Prince William hits the road with Tarmac
06/03/2020
His Royal Highness the Duke of Cambridge has officially opened Tarmac's industry leading National Skills and Safety Park and even tried his hand at some road paving.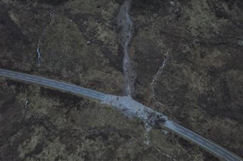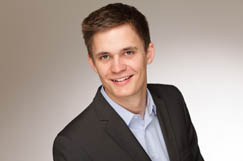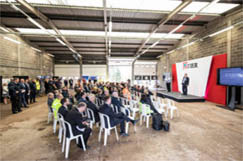 Kier's half-year results reveal £41m loss
05/03/2020
Infrastructure firm Kier made a pre-tax loss of £41.2m for the six months to 31 December 2019 and axed around 420 staff, as it continues to shore up finances and undergo a restructure.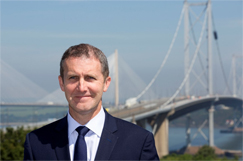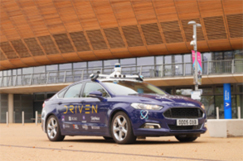 BSI sets the standard for CAV test safety
03/03/2020
BSI has released a new specification setting out minimum requirements for managing safety during development testing and when trialling automated vehicles both on and off public roads.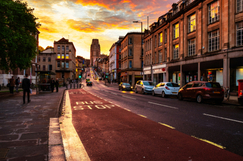 Life after SCANNER in Bristol
03/03/2020
Shaun Taylor, highway maintenance manager at Bristol City Council, tells Highways about some of the difficulties his authority had using the SCANNER road condition monitoring technology and how moving to new systems can bring benefits.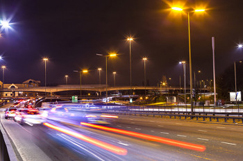 Keeping up the momentum on roads reform
03/03/2020
Former senior official at the Department for Transport and co-author of the Rees Jeffreys Road Fund report A Major Road Network for England, Phil Carey, discusses, what needs to come next for the Government's major road network.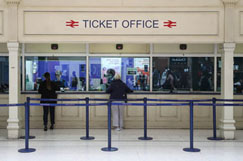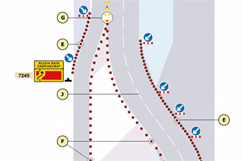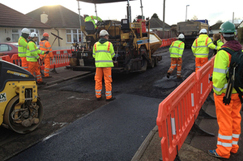 Key highways contractor body folds
03/03/2020
Highways Term Maintenance Association, one of the largest and most significant trade bodies representing highways contractors, has announced it will be wound up.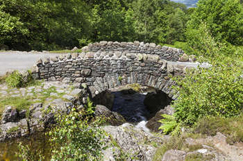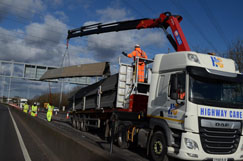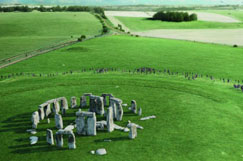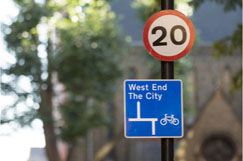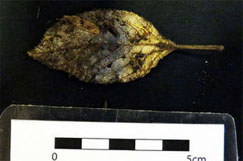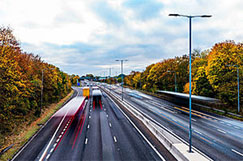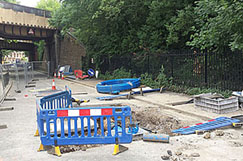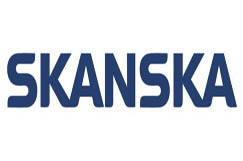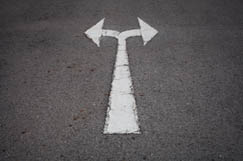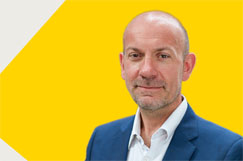 Mott MacDonald goes carbon neutral
26/02/2020
Mott MacDonald group sustainability leader Davide Stronati talks to Highways about how its work to cut its carbon footprint has gone so right.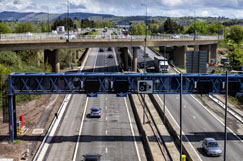 Collapsible bollards among the recommendations for M4 bottleneck
26/02/2020
Collapsible bollards at a motorway slip road and expanded traffic officer patrols are among the early recommendations of the South East Wales Transport Commission, whose remit is to suggest cheaper solutions to the notorious Newport M4 bottleneck.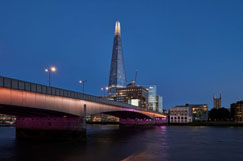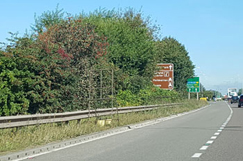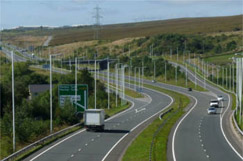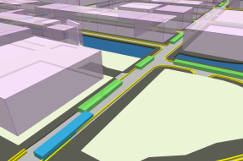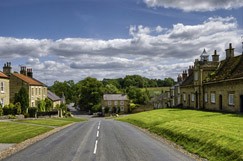 County council reconsiders 'blanket' 20mph limit
20/02/2020
A task group has concluded that North Yorkshire County Council's proposal to impose a blanket 20mph limit across the county was 'unrealistic' both in terms of cost and enforcement.
£1.5m to boost three ITS trials
20/02/2020
Successful bidders from Oxfordshire, York and Bournemouth have won a share of £1.5m to trial innovative transport projects that could help cut congestion and boost safety.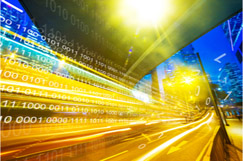 Highways unprepared for digitalisation, survey reveals
20/02/2020
A survey of highways professionals has found the vast majority are sceptical about the industry's ability to adapt to the digital agenda, despite predicting an imminent 'tipping point' for digitalisation in highways contracting.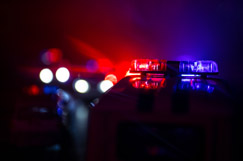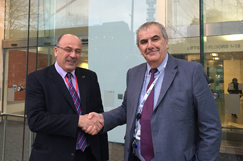 IHE: Closing chapters but the story continues
19/02/2020
After five years as chief executive of the Institute of Highway Engineers, Richard Hayes is handing over to Steve Spender, another of its stalwarts. Dominic Browne speaks to these old friends about another chapter in a story that shapes the sector.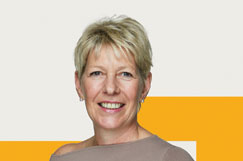 The Big Interview with Mott MacDonald's Cathy Travers
19/02/2020
Last summer, Cathy Travers became managing director of Mott MacDonald's UK and Europe business, making her responsible for more than 7,500 staff and annual revenue over £824m. She talks to Dominic Browne about leading a sector and inspiring her team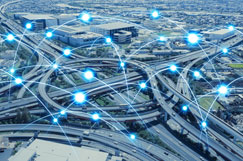 The long read: 20 years in ITS
19/02/2020
In the last 20 years, intelligent transport systems (ITS) and smart mobility have changed more than any other aspect of the roads sector. Dominic Browne speaks to some of the most important and expert voices in highways technology about how far we have come and where we might go next.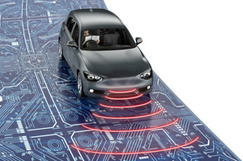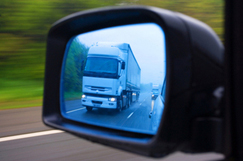 Millions wasted as Operation Brock replaced with moveable barrier
19/02/2020
The Government has been criticised for spending tens of millions on Operation Brock on the M20 only to tear it up and replace it with 'a new system' that has been on the market for over a decade and had even previously been used on the same motorway.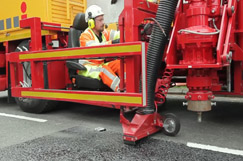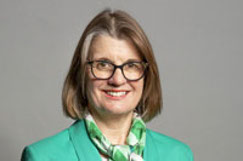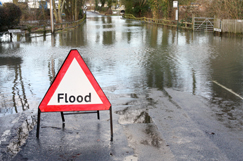 Bellwin activated in storm-hit areas
18/02/2020
Local government secretary Robert Jenrick MP has activated the Bellwin scheme, providing emergency financial assistance for councils affected by Storm Dennis.