Article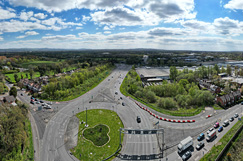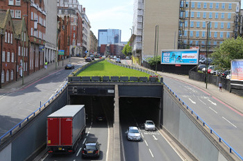 Government axes Brum's £2.7bn PFI deal in shock 'betrayal'
01/12/2023
Birmingham City Council's leader has accused the Government of 'betrayal' by axing the authority's £2.7bn highways Private Finance Initiative contract, in a move that could lose the authority more than £500m of roads investment.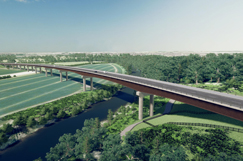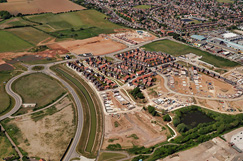 Breheny steps up a gear with £45m works package
01/12/2023
Breheny Civil Engineering has bagged its biggest ever job with a £45m package of infrastructure work in Newark, including a new 2.2km Southern Link Road for developer Urban & Civic.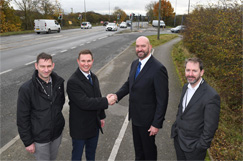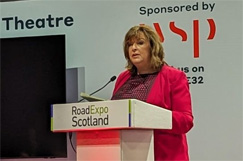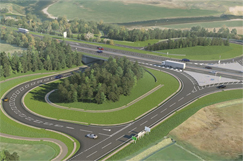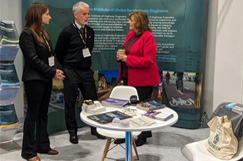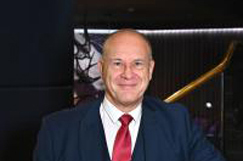 Analysis: ADEPT chair sees new dawn for local roads
24/11/2023
Mark Stevens, assistant director, direct services at Haringey Council and chair of the ADEPT Engineering Board, considers how local highway authority officers will react to the £8.3bn for local highway maintenance. Gamechanger or spin?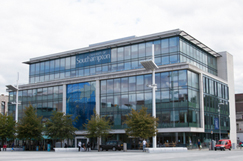 Rees Jeffreys bursary programme returns
24/11/2023
The Rees Jeffreys Road Fund Trustees is once again running its Transport MSc Bursary programme for the academic year 2024-25, with up to eight £10,000 packages set to be awarded for the academic year.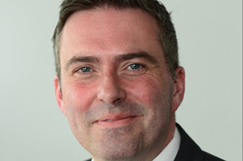 Costain appoints new transportation MD
24/11/2023
Costain has snapped up Jonathan Willcock, former MD of Skanska UK's Infrastructure Division, to become the managing director of its transportation division.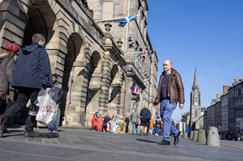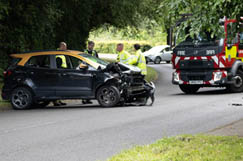 Road Safety Week: 'Put the Brakes on speed'
24/11/2023
Deaths and serious injuries caused by driver speed rose significantly last year, according to analysis of government road casualty data to mark Road Safety Week 2023.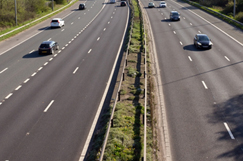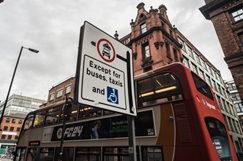 A road ecosystem fit for the future
23/11/2023
Alex Smith, chief executive officer of Buchanan Computing, looks at the need to digitise the road network across the UK and the company's work towards this.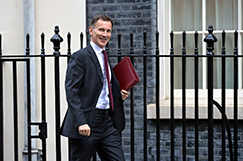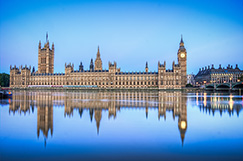 Autumn Statement goes to 'Devo 4'
22/11/2023
More powers will be offered to areas with a level 3 devolution deal, the Government has announced as part of the Autumn Statement.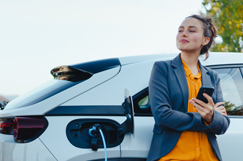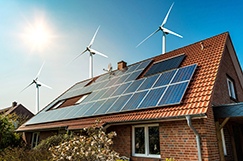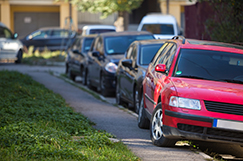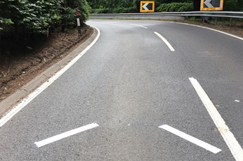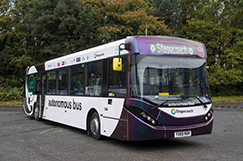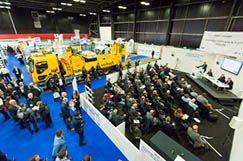 Hitting the Road Expo
21/11/2023
Scotland's number one traffic and transport show returns to the Glasgow SEC on 28-29 November, with an exceptional line-up including a keynote speech from minister for transport Fiona Hyslop.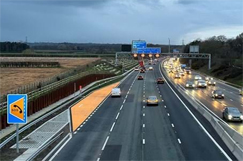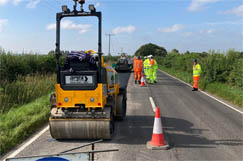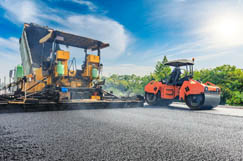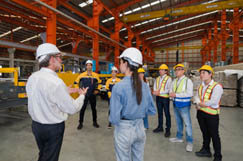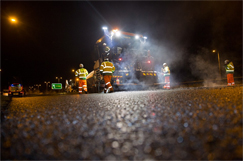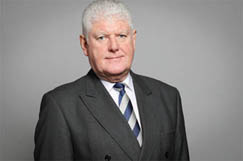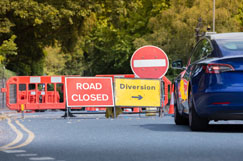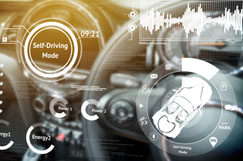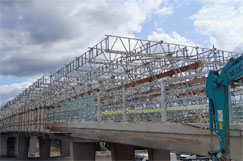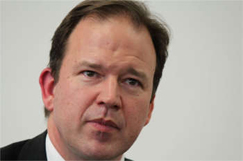 Norman and Holden leave DfT in reshuffle
14/11/2023
Ministers Jesse Norman and Richard Holden have left the Department for Transport as part of a cabinet reshuffle that began with the sacking of Suella Braverman as home secretary.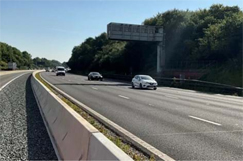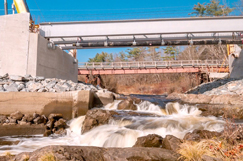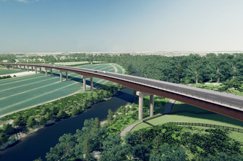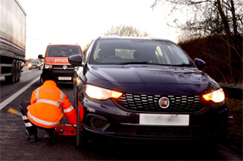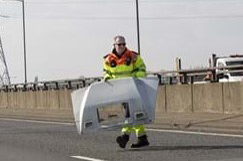 Competition seeks to manage hazards better
09/11/2023
National Highways has launched a new innovation competition offering businesses with new ideas on how to manage hazards across its network up to £90,000 to develop their concepts.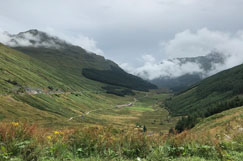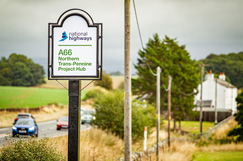 DfT puts 'Project Speed' A66 scheme in slow lane
08/11/2023
Ministers have been ridiculed for delaying a planning decision on a £1.5bn road scheme in the North of England, which was hailed as part of the Government's 'Project Speed' initiative.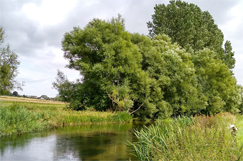 Nature gets £2m boost alongside A303
08/11/2023
National Highways is spending more than £2m to bring wildflowers to the verges of a stretch of the A303, as well as restoring a section of a nearby river.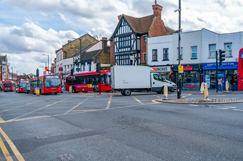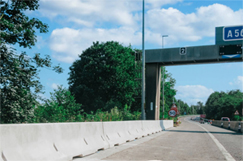 New barrier 'cuts carbon in half'
07/11/2023
Hardstaff Barriers has launched a precast concrete barrier which it said cuts carbon dioxide emissions by half compared to the standard product.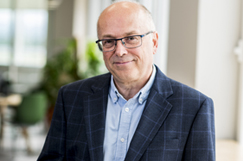 Charlie Cornish to chair Core
07/11/2023
Core Highways Group has appointed respected industry figures Charlie Cornish and Jenny Moten to its senior leadership.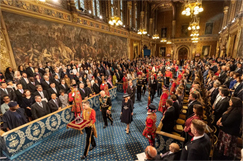 King's Speech soft pedals on transport measures
07/11/2023
The Government will bring in an automated vehicles bill in the new parliamentary session and legislate to deal with unlicensed pedicabs, King Charles has announced in a King's Speech that also included a pledge to publish a rail reform bill in draft form.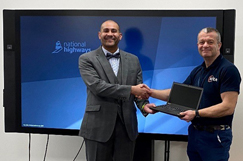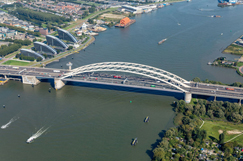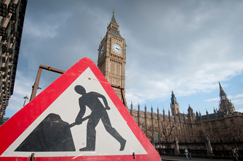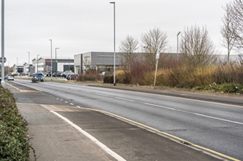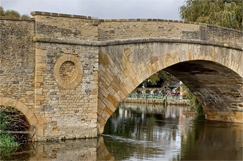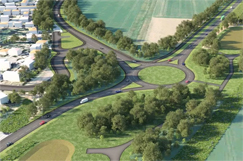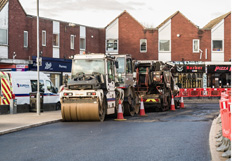 DfT teases more detail on multi-billion roads spending plans
01/11/2023
The £8.3bn of 'additional' highway maintenance funding pledged to councils from the curtailment of HS2 will begin during this financial year and be spread over 11 years, while a separate £4.7bn boost for local transport in the North and Midlands will be spread over seven years.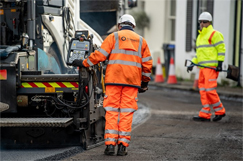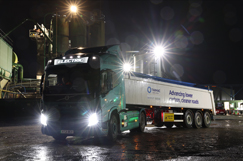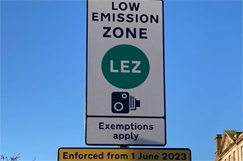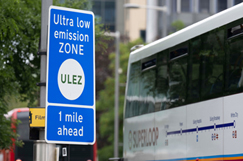 Khan hails ULEZ compliance as revenue doubles
31/10/2023
London mayor Sadiq Khan has welcomed new data showing that compliance rates in the new outer London part of the Ultra Low Emission Zone have nearly caught up with those in inner London.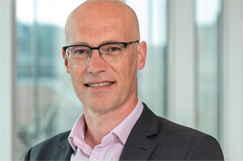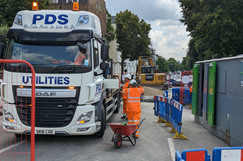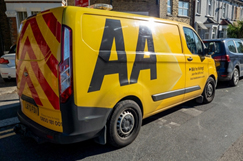 AA seeks new pothole cash as councils face cut
30/10/2023
Councils 'desperately need' more highway maintenance funding to address the deteriorating condition of local roads, the AA has said after its worst September fixing 'pothole-related' breakdowns for five years.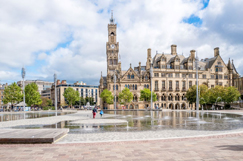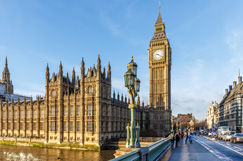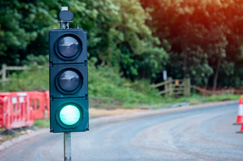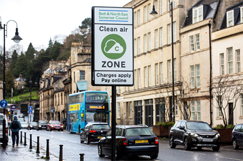 Air quality rules continue to trouble Bath area
26/10/2023
A highway authority that had 'officially passed a government milestone' for cleaning up toxic air, breached legal limits as traffic returned after the pandemic, according to recent data.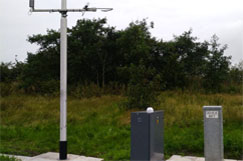 SRN sees new weather stations moving in
26/10/2023
National Highways is to spend £15.4m on a new network of weather stations and supporting infrastructure that will provide real-time data on road conditions.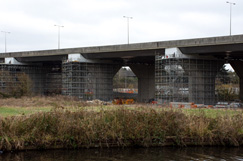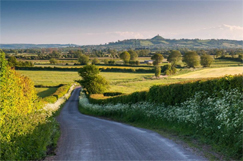 Kier wins £225m Somerset 'refresh' deal
25/10/2023
Kier Transportation is set to replace Milestone Infrastructure as Somerset Council's highways term maintenance contractor in an eight-year deal valued at £225m.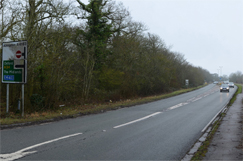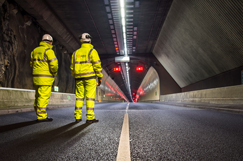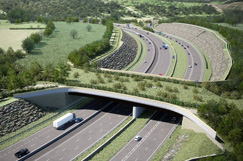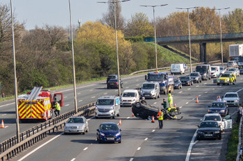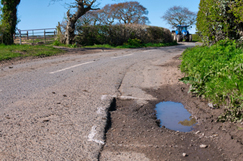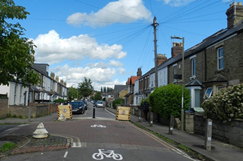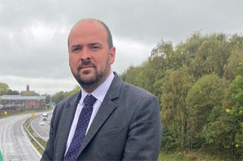 Holden declares war on causes of potholes
19/10/2023
Roads minister Richard Holden has promised to chase down every local authority without a lane rental scheme, as part of a 'war' on potholes and those who cause them.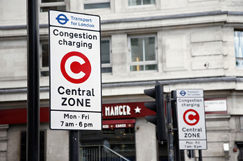 NIC calls for traffic curbs and mass transit boost
19/10/2023
The Government's infrastructure advisers have called for measures to reduce traffic in cities, including congestion charging and workplace parking levies, but warned that they should not be put in place until there is a viable public transport alternative.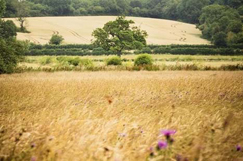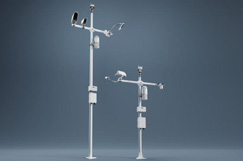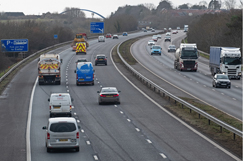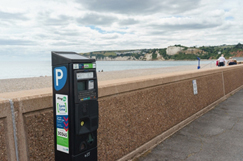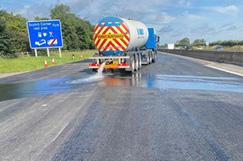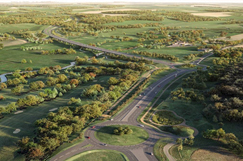 Norfolk wins £213m for new road scheme
16/10/2023
Norfolk County Council has welcomed what it says is a Government commitment of more than £200m for a new link road, but exactly how much money it will receive – and when – remain unclear.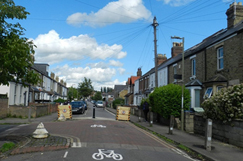 Bus companies brand Oxford LTNs a 'failure'
16/10/2023
Low traffic neighbourhoods (LTNs) in Oxford have 'made congestion worse' and delayed bus services, operators have argued ahead of a crunch decision on the future of the schemes.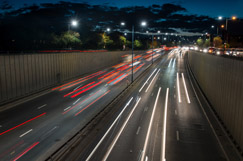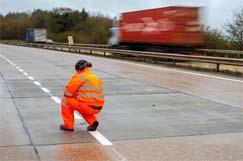 Establishing a new legacy
13/10/2023
Dominic Browne reports on the work that National Highways, KOREC and AECOM have done to create an end-to-end digital system through the concrete roads programme.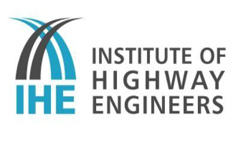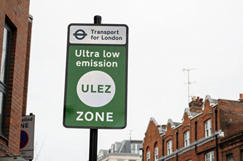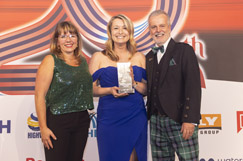 Highways Awards 2023 winners announced
12/10/2023
Durham County Council employees scooped prizes at both ends of the evening – and their career paths – at the 20th Anniversary Highways Awards.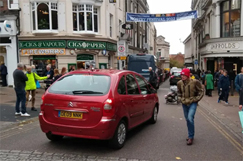 Council caves in as drivers ignore traffic ban
11/10/2023
A Norfolk County Council cabinet member has unilaterally decided to scrap a ban on cars using a street in the centre of Norwich, largely on the grounds that large numbers of drivers were ignoring the restriction.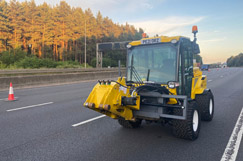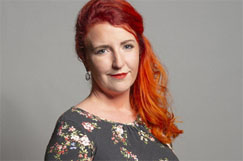 Labour 'to put communities in the driving seat'
10/10/2023
Labour's shadow transport secretary has pledged to nationalise the railways as she set out a transport plan focused on supporting drivers, passengers and communities with more consumer protections, public ownership and devolution.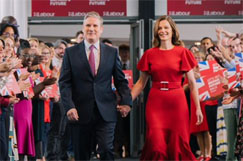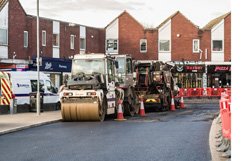 £8.3bn roads cash to cover 10 years
10/10/2023
Reports suggest that a series of local roads maintenance cash pots totalling £8.3bn for English regions, announced in the wake of the cancellation of HS2's Manchester leg, will cover the next 10 years.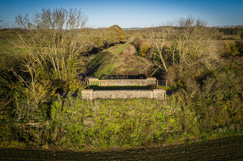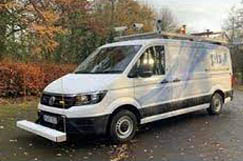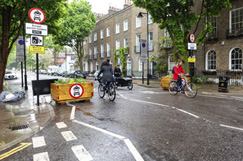 Comment: LTNs must account for people's complex lives
10/10/2023
Jodi Savickas and Rachel Hiorns, placemaking and sustainable transport specialists at AtkinsRéalis, argue that there is a way forward for low traffic neighbourhoods, but that community buy-in will be crucial for schemes to work.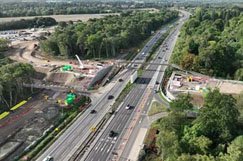 Beam lift causes A3 weekend closure
09/10/2023
National Highways will carry out a 'delicate and challenging' operation to lift giant beams into place on a bridge across the A3 in Surrey this weekend, with a full closure of a section of the strategic road from Friday evening until Monday morning.
£1.3bn local road upgrade pledge unravels
09/10/2023
Doubts have arisen over the Government's pledge that it will deliver 70 local authority road schemes after the Department for Transport declined to confirm that it had the cash to fund the schemes and the Treasury said it could not commit to continuing the National Roads Fund beyond 2025.