Article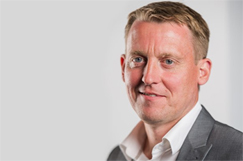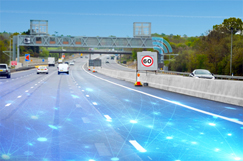 Profile: Highway Resource Solutions - a proven winner
04/03/2021
Highway Resource Solutions (HRS) was part of the team that triumphed at the 2020 Highways Awards to win Industry Product of the Year for the innovative 'Smart Sign' digital technology. As HRS celebrates 10 years of excellence, managing director Roger Poeth explains how it all started and the company's vision for the future.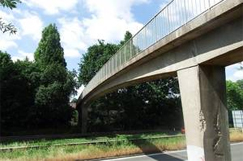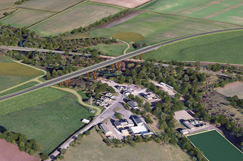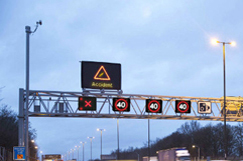 Highways England gets Red X for camera roll-out
04/03/2021
Only half of the cameras capable of enforcing violations of lane closures on smart motorways are fully operational, a year and a half after a change in the law made it possible for camera evidence to be used for prosecutions.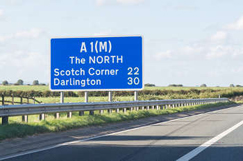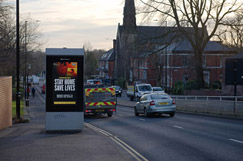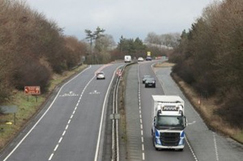 Budget provides new cash to accelerate A66
03/03/2021
The 2021 Budget announced a range of small to medium-sized transport and highways spending measures, including £135m 'development funding' for the A66 Trans-Pennine upgrade.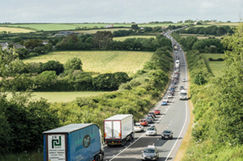 Keltbray goes digital and modular on A30
03/03/2021
Keltbray has secured a £14.1m package to deliver 14 bridge structures on the delayed A30 Chiverton to Carland Cross Scheme for the Costain /Jacobs partnership on behalf of Highways England.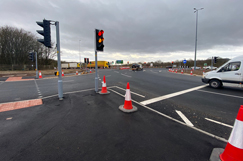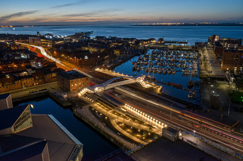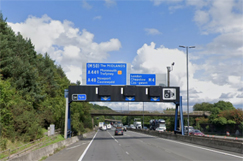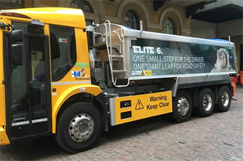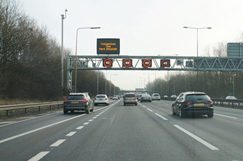 Highway Code set for smart motorway update
02/03/2021
Highways England has proposed changes to the Highway Code to improve safety on smart motorways, including advice on dynamic hard shoulders despite their upcoming ban.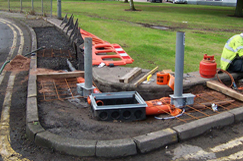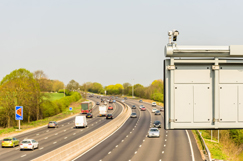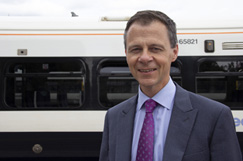 PM backs Larkinson to stay on as ORR boss
24/02/2021
The Office of Rail and Road has confirmed John Larkinson as its permanent chief executive officer, following a public competition and the endorsement of the prime minister.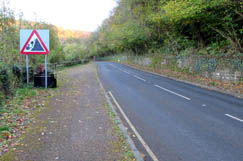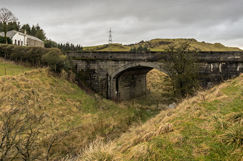 Bridges threat 'shows lack of joined-up thinking'
24/02/2021
More than 10,000 people have signed an online petition objecting to Highways England's plans to infill or demolish more than 100 disused railway bridges, which campaigners say could be needed for new rail or active travel routes.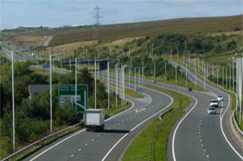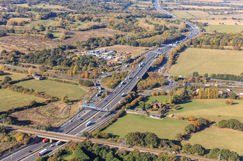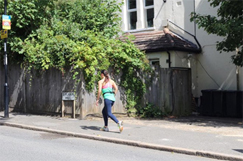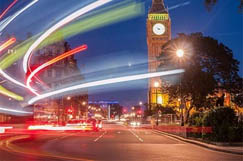 Contractors win big on £800m London framework
24/02/2021
A handful of contractors have won places on Transport for London's (TfL's) latest surface transport infrastructure construction framework, which is expected to see spending of £800m over the next six years.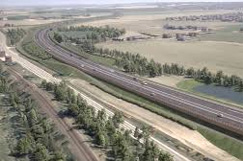 A96 dualling moves forward but progress is slow
24/02/2021
Scottish infrastructure secretary Michael Matheson has given the go-ahead for the completion of the statutory procedures for a section of the A96 dualling scheme – two years after a public inquiry.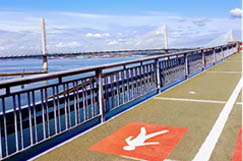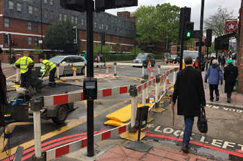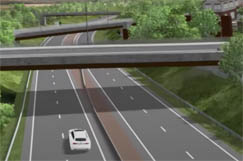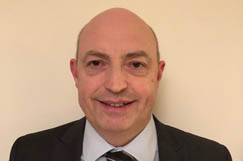 RSTA's Boss calls for new strategy on roads
18/02/2021
The chief executive of the Road Surface Treatments Association (RSTA) has called for a new, comprehensive strategy to help councils move to more effective road maintenance.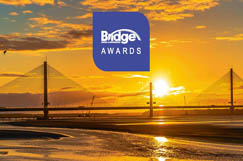 New UK Bridges Awards launched
18/02/2021
Our 'sister' publication, Bridge design & engineering (Bd&e) magazine and the organisers of the Bridges conference and exhibition have unveiled a new Bridges Awards competition for 2021, in partnership with the Bridge Owners' Forum.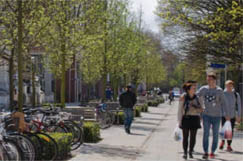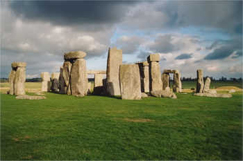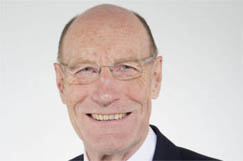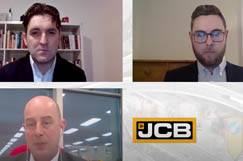 Highways Presents: JCB versus the pothole
17/02/2021
In this Highways Presents, we give a behind the scenes look at how one of the UK's biggest companies took on one of Britain's biggest engineering problems. It's JCB versus the pothole.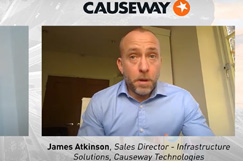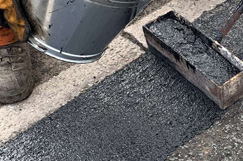 New ideas to 'reverse the rot' on roads
17/02/2021
Roadmender Asphalt's chief executive officer, Harry Pearl, gives Highways his take on how we can 'reverse the rot' in local roads maintenance as we come out of lockdown.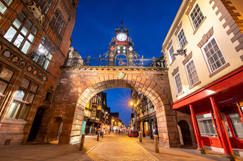 Council to insource routine maintenance
16/02/2021
Cheshire West and Chester Council has revealed plans for the delivery of its Highways Service, which include delivering most small-scale maintenance services in-house.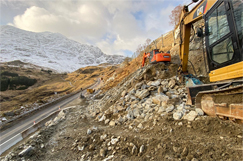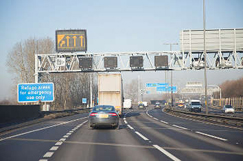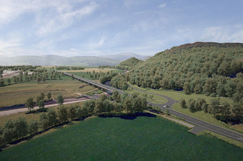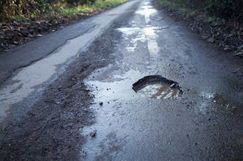 Council road repairs cash down £400m next year
15/02/2021
County councils have said they will have 'no choice' but to cancel high priority highway maintenance works next year after the Government announced capital funding allocations down £398m on current levels.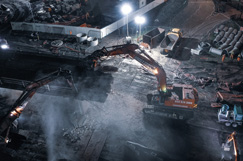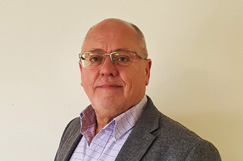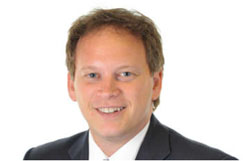 Shapps 'overrode advice' to review RIS 2
12/02/2021
Transport secretary Grant Shapps 'overrode' official advice to review the £27.5bn Road Investment Strategy 2 (RIS 2) on environmental grounds, according to reports.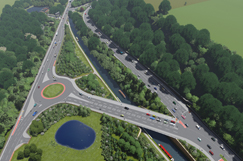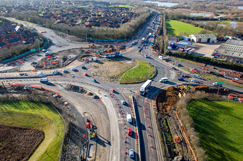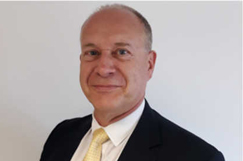 Q and A: ADEPT engineering chair Mark Stevens on broadening horizons
11/02/2021
Chair of the ADEPT engineering board Mark Stevens recently started a new role as assistant director for direct services at Haringey Council. He speaks to Dominic Browne about his move from Suffolk CC, going back to his London roots, and his hopes for the future of the sector.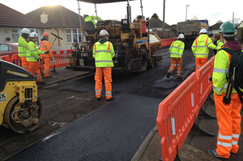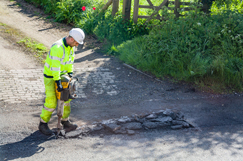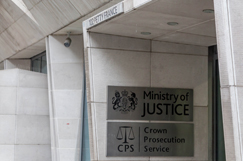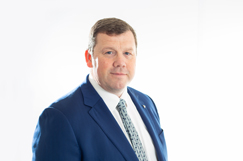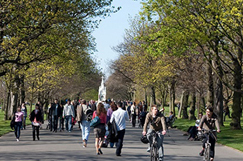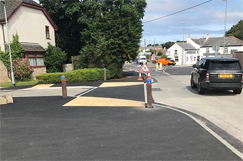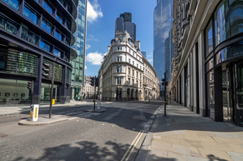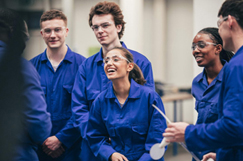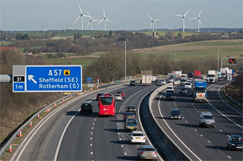 ORR flags regional variations on SRN
10/02/2021
The performance of Highways England's network continued to show large regional variations in the last year of the first Road Investment Strategy, its monitor has said.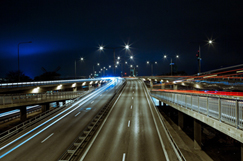 Yotta's new alliance makes smart work of lighting
08/02/2021
CIMCON Lighting and Yotta have signed a collaboration agreement, providing a boost to the growing market for connected street lighting, including traffic and air pollution sensors and monitoring elements.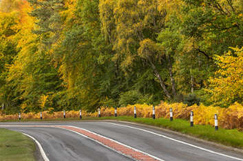 Doubts arise over Scotland's major dualling progammes
05/02/2021
The Scottish Government appears to be backing away from a longstanding pledge to complete the dualling of the A9 between Perth and Inverness by 2025, but said the scheme, and the A96 dualling project, is not included in its strategic transport review.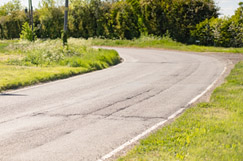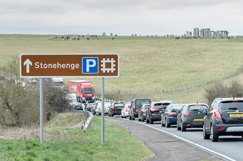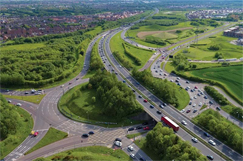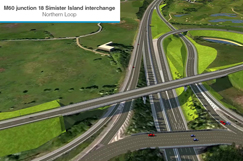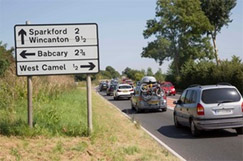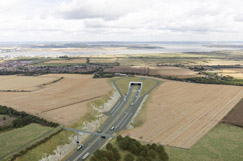 Jacobs wins £162m Lower Thames Crossing deal
04/02/2021
Jacobs has won the £162.5m Integration Partner contract for the Lower Thames Crossing project, which will see the company act 'as a catalyst for collaboration between Highways England and the three main works contracts' handling delivery.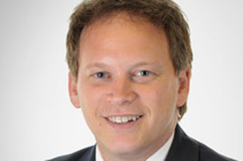 Shapps admits error over smart motorway safety
03/02/2021
The transport secretary has admitted that it was 'entirely wrong' to roll out all lane running 'smart motorways' without the stopped vehicle detection (SVD) technology that would justify the name.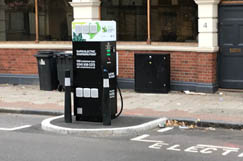 EV charging plans 'won't be enough'
03/02/2021
The UK needs to install public electric vehicle chargepoints five times faster than the current rate and spend up to eight times more, or £10bn by 2030, a think tank has said.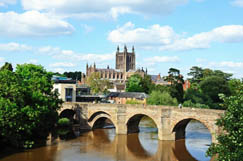 Herefordshire ditches £250m road schemes
03/02/2021
Herefordshire County Council has scrapped plans for two major roadbuilding schemes near Hereford, citing the climate emergency and the need to decarbonise transport.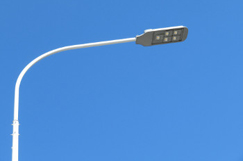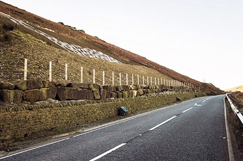 Two new MRN schemes in £93m road spend
01/02/2021
Transport secretary Grant Shapps has confirmed £93m for three major road upgrade schemes across the country, including schemes funded as part of the major road network (MRN) and the Local Large Majors programmes.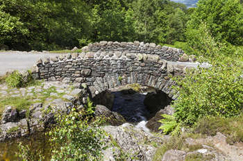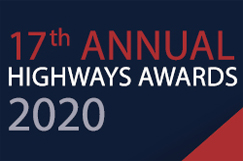 Highways Awards Winners revealed
29/01/2021
The first ever virtual Highways Awards on 28 January was a major success with a record audience, great humour from host Colin Murray and a huge buzz on social media.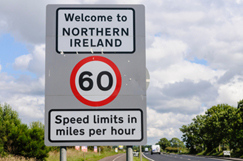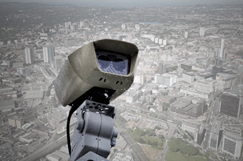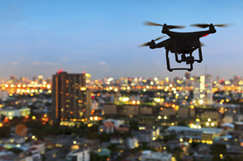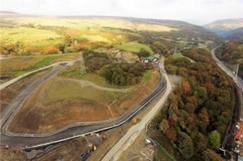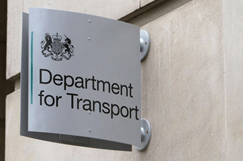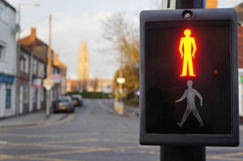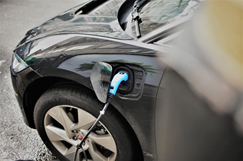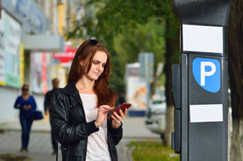 Parking cash dip could cut road spend
26/01/2021
Local authorities in England have said a slight dip in the surplus they make on parking activities could impact their ability to fix potholes and tackle congestion.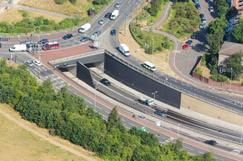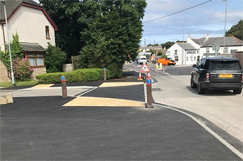 Highways England off track on Cornwall cycle schemes
25/01/2021
Highways England has admitted that main construction work for a cycling programme in Cornwall to which it is contributing £17m 'is expected to commence in 2021/22', despite originally stating that it would be 'be delivered by spring 2021'.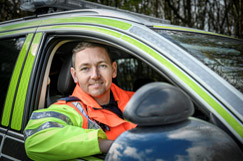 Highways Heroes: Learning the language of inclusion
25/01/2021
Traffic officer Stewart Fox has been nominated by Highways England as a Highways Hero after showing leadership in learning and promoting the use of British Sign Language (BSL) to support deaf customers on the network. He speaks to Dominic Browne about BSL, being an Equality, Diversity and Inclusion champion, and making a difference just by being nice.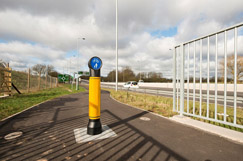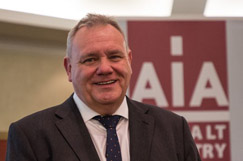 AIA: 'Get involved to sound the alarm'
21/01/2021
Asphalt Industry Alliance (AIA) chair Rick Green calls on councils to participate in the 2021 ALARM survey so highways maintenance gets the public and political attention it deserves.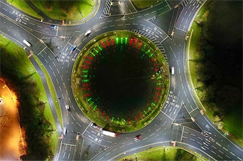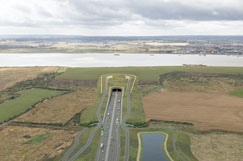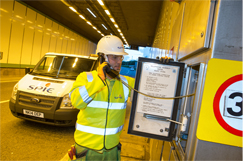 SPIE scoops Meir Tunnel safety works
21/01/2021
Kier Highways has awarded Technical services specialist SPIE UK a new contract for the installation of safety and communications equipment for the A50 Meir Tunnel in Stoke on Trent.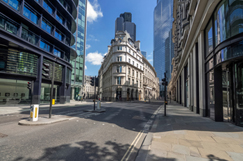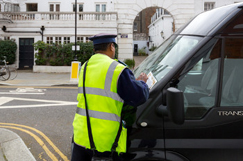 Council's parking income hits £10m
21/01/2021
Councils are issuing fines worth an average of £850,000 a year for parking offences, with one raking in more than £10m, according to new research.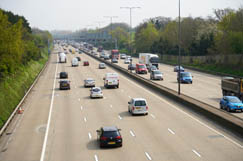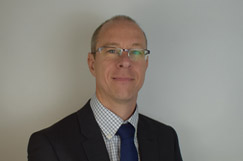 SWARCO Traffic appoints new MD
20/01/2021
Traffic technology specialist, SWARCO Traffic, has appointed a new managing director to take the reins after Berony Abraham stepped down following two successful years of business growth.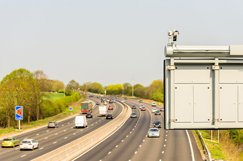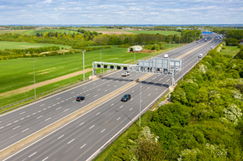 Smart motorways 'contributed to deaths'
19/01/2021
A coroner has described all lane running smart motorway schemes as presenting 'an ongoing risk of future deaths' and called for a new review into their safety.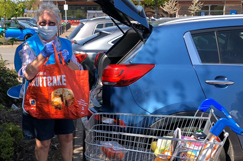 Highways Heroes: A win-win for all
19/01/2021
During the first lockdown in April of this year, IHE junior vice president Ellie Gormley had no time to sit and enjoy the sun; she was busy shopping for eight vulnerable residents in her local area of Rugeley, Staffordshire.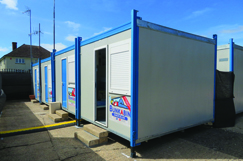 Highways Heroes: The right treatment
19/01/2021
Paul Boss, chief executive of the Road Surface Treatments Association, speaks to Dominic Browne about overcoming challenges on the front line and working behind the scenes to ensure the sector could keep going.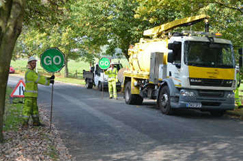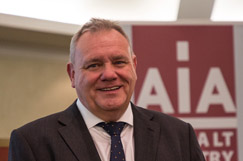 AIA: Give our Highways Heroes the support they need
15/01/2021
Asphalt Industry Alliance chair Rick Green has sent a message to the sector for National Pothole Day, congratulating the 'heroes' of the roads industry and calling for more support from central government.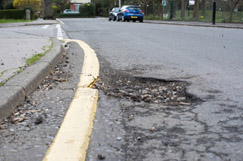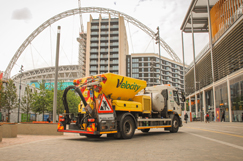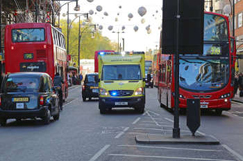 TfL held to account over casualty rates
14/01/2021
Transport for London has unveiled a new online tool that it said will enable organisations and the public to see the level of road casualties in the capital.