Article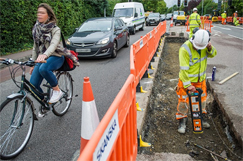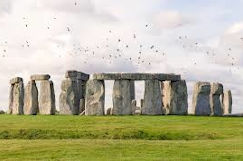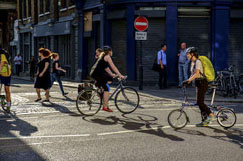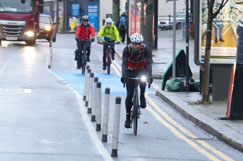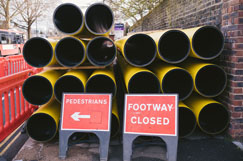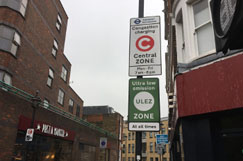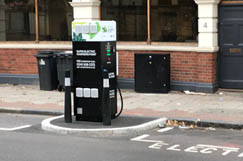 Plan for EVs or face blackouts, MPs warn
29/07/2021
MPs have warned of a potential 'not spot lottery' for electric vehicle charging and called for a clear policy framework to ensure that industry can deliver the vehicles and infrastructure required to phase out conventionally powered cars and vans.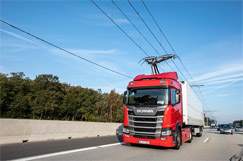 DfT funds eHighways study
29/07/2021
The Department for Transport (DfT) has awarded funding through Innovate UK to a consortium to lead a major UK study on the electrification of long-range lorries using overhead wires on motorways.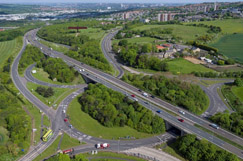 Costain gets digital after second A1 win
29/07/2021
Costain has pledged to deploy digital tools to improve productivity after being appointed by Highways England as the delivery partner for a second major upgrade on busy sections of the A1 in the North East.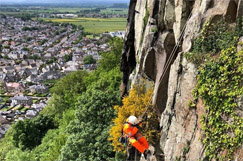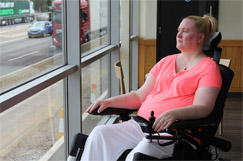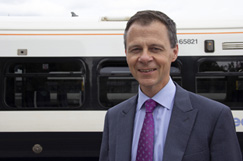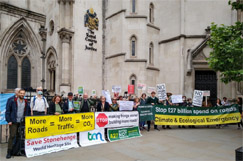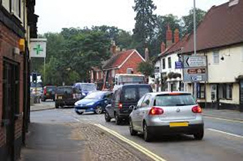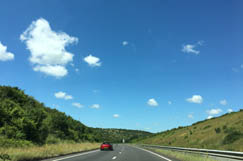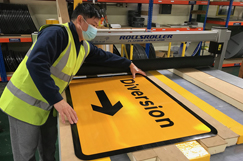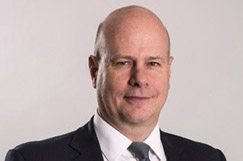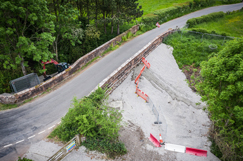 Highways England may have to reverse bridge infill
22/07/2021
Highways England has been told that it will need to apply for planning permission for controversial works it has carried out to infill a bridge in Cumbria if it intends the work to be permanent.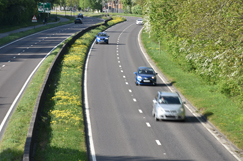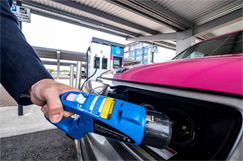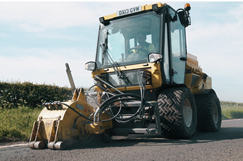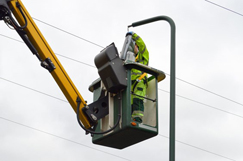 Greenwich borrows to invest in LED switch
21/07/2021
The Royal Borough of Greenwich has awarded FM Conway a six-year contract to provide street lighting and maintenance services, including replacing around 20,000 street and park lights with LED lanterns.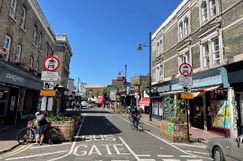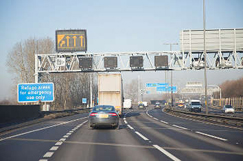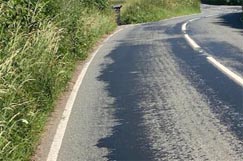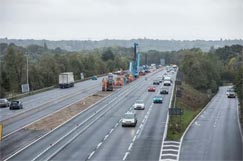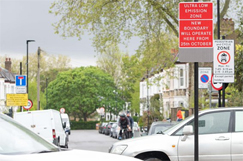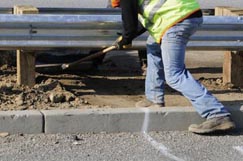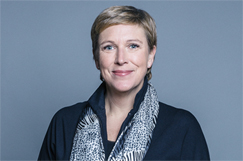 Key smart motorway reports held up in DfT
16/07/2021
The Transport Select Committee has not received key evaluation reports on 'smart motorways' as part of its inquiry into the controversial roads, as publication is being held up in the Department for Transport (DfT).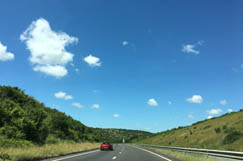 Highways England makes slow start on RIS 2
16/07/2021
Highways England is off to a shaky start in its delivery of the second Road Investment Strategy, with planning delays creating risks to the delivery of the programme, according to the Office of Rail and Road.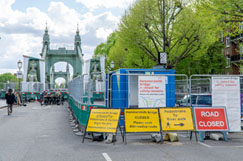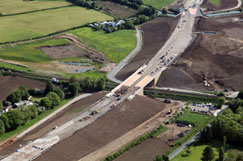 CECA and DfT sign delivery partnership deal
15/07/2021
The Civil Engineering Contractors Association has signed a partnership agreement with the Department for Transport to support 'the optimal delivery of infrastructure investment across Britain'.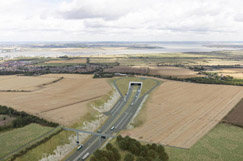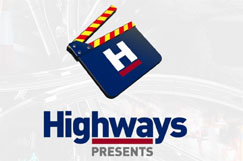 Highways Presents: Hardstaff Barriers and the future of vehicle restraint systems
15/07/2021
Highways editor Dominic Browne talks to Sarah Compton, Highways Account Manager, and Nigel Bullock, Solutions Manager, at Hardstaff Barriers, discussing everything from an overview of the national market, the shift from steel to pre-cast concrete, LEGO, driverless cars, Brexit transition, FREE masterclasses and much more! One not to be missed.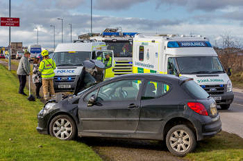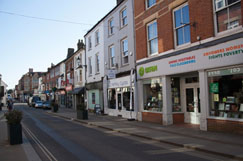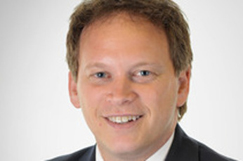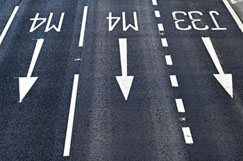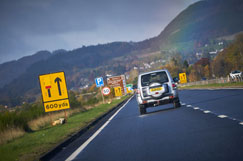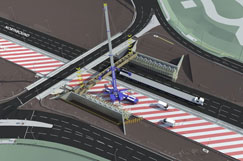 Video shows beam lift job as airbag is tested
09/07/2021
Highways England has released an animation showing the scale of the operation to lift 44m-long steel bridge beams into place across the M6 and has confirmed a new date for the works.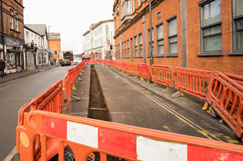 Lane rental guidance updated
09/07/2021
The Department for Transport has updated its lane rental scheme guidance for English local authorities, providing new insights into cost benefit analysis and legal issues.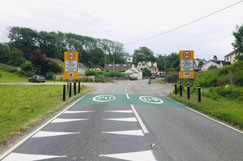 Wales seeks 'hearts and minds' over 20mph move
09/07/2021
The Welsh Government has confirmed plans to reduce the national default speed limit from 30mph to 20mph on residential roads and busy pedestrian streets as one of its legislative priorities for the year.
Highways Awards deadline extended
09/07/2021
The deadline to enter the Highways Awards, which takes place in person on 20 October at the Royal Lancaster London, has been extended until 5pm on Friday 16 July.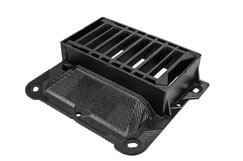 Comment: Creating value through supply chain collaboration
09/07/2021
The team at Saint-Gobain PAM discuss the benefits of collaboration and how their new Proteus gully grating, initially developed in conjunction with Highways England and Rhino Asphalt Solutions Ltd, became the perfect fit for Wirral Council.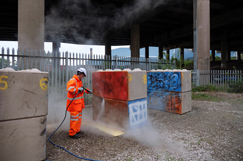 Italian job? Graffiti fixes go on trial
08/07/2021
Highways England has carried out a two-day large testing session at an off-road site in its attempt to find new products that prevent and remove graffiti.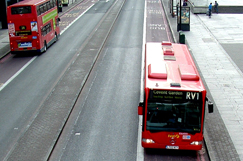 TfL consolidates with £1.7bn Works for London programme
08/07/2021
Transport for London has brought together all of the maintenance of roads,tunnels,and assets such as bus stations and streetlights under a new, single programme, which it said will ensure that London's road network is 'more efficient, safer and greener'.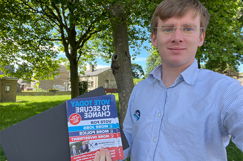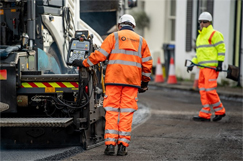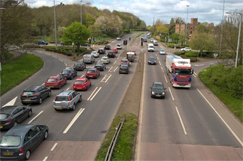 Council plays catch-up on junction scheme
08/07/2021
Alun Griffiths will begin work next month on an £8.3m junction upgrade on a key route into Taunton that was postponed last year 'to support the local economy during the coronavirus recovery'.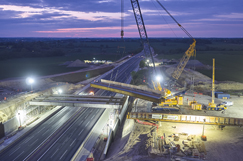 M11 'dumbell' roundabout takes shape
07/07/2021
GRAHAM has reached what it called a major milestone on the new M11 Junction 7a project with the installation of the structural steel beams to create a new overbridge.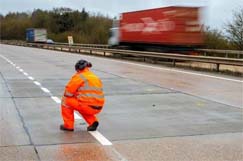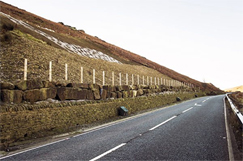 MRN facing safety scrutiny over poor record
07/07/2021
A major road safety charity has called for investment in improving the safety of the Major Road Network to be made a 'clear and urgent priority', after revealing that it has a fatal and serious crash rate almost five times that of the strategic road network.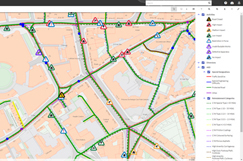 The Long Read: Upgrading the Scottish Road Works Register
07/07/2021
Highways celebrates the first anniversary of a major upgrade to the Scottish Road Works Register - the computerised database system for the electronic transfer, retention, and management of road works data in Scotland.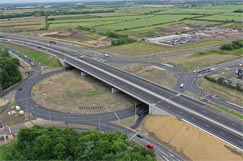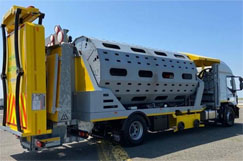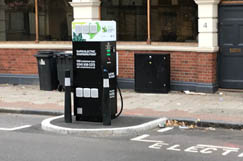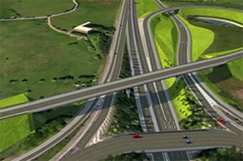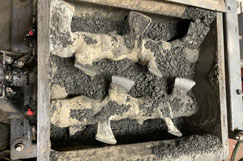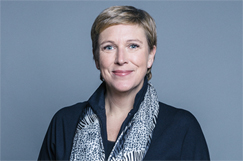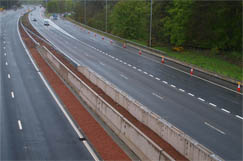 M8 undergoes major safety upgrade
30/06/2021
Scotland's busiest motorway has undergone a major safety upgrade, carried out on time and budget, as permanent concrete road safety barriers were installed at Junction 3 on the M8 in Livingston.
Historic bridge set for £8m refurbishment
29/06/2021
FM Conway has won a contract to refurbish Blackfriars Bridge across the River Thames in London, which will start in late summer 2021 and run until 2024.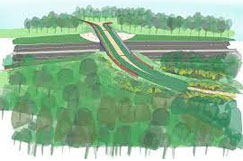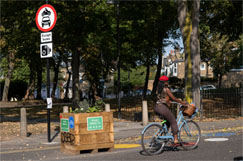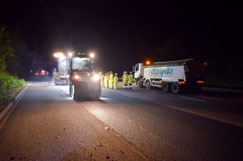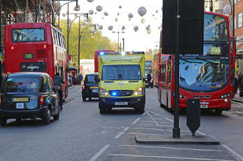 Cyclists worst hit as fatality rate rises
24/06/2021
Deaths on Britain's roads fell by 16% last year but traffic levels were down 22%, meaning that fatality rates rose. The latest government figures also show a 40% rise in the number of cyclists killed.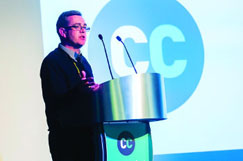 New Innovation Fund launched in memory of Steve Berry
24/06/2021
Chief executive of LCRIG and chair of NY Highways, Martin Duffy, announces the launch of a £150,000 innovation fund dedicated to the late head of local roads at the Department for Transport, Steve Berry, and funded by road marking company WJ.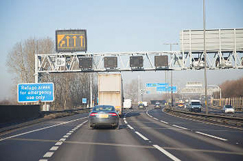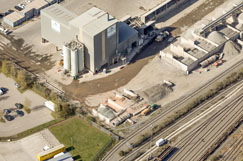 Aggregate Industries opens mobile testing lab
23/06/2021
Aggregate Industries' contracting division has opened a 'pioneering' new laboratory for materials testing due to a 'dearth of testing facilities' in the contracting sector.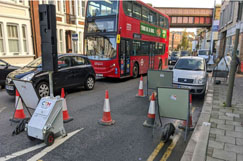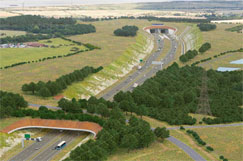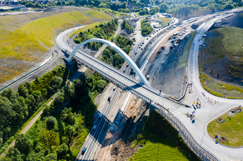 Wales puts new road building on hold
22/06/2021
The Welsh Government has announced a freeze on new road building projects, while a review of highway schemes across the country is carried out.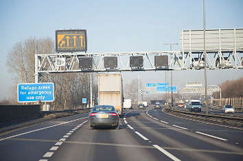 Smart motorways 'less safe to save costs'
21/06/2021
Highways England has been criticised for drawing a 'false equivalence' between different types of hazard on motorways in assessing the safety of different smart motorways.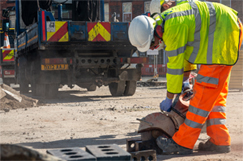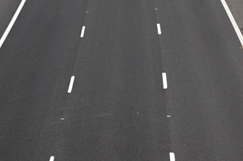 Highways England study raises prospect of MCHW reform
18/06/2021
Highways England and TRL have launched a study into the benefits of different methods for approving road marking and road stud products, raising the prospect of reforms to the Manual of Contract Documents for Highways Works.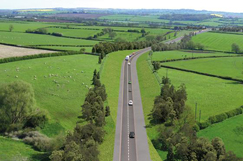 County council set to reject £15m grant
18/06/2021
Senior councillors at Leicestershire County Council are poised to turn down £15m of Housing Infrastructure Fund cash because the project represents 'too great a financial risk'.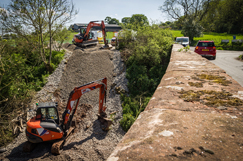 Controversy rumbles on over Cumbria bridge
17/06/2021
The chair of the Transport Select Committee has again written to ministers over Highways England's management of the Historical Railway Estate, seeking details of a controversial project to infill a bridge in Cumbria.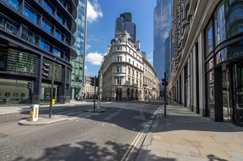 Khan wins Bishopsgate appeal
17/06/2021
London mayor Sadiq Khan has celebrated a Court of Appeal victory for his flagship Streetspace programme - designed to reduce motor traffic across the capital and boost active travel - in the face of fierce opposition from taxi drivers.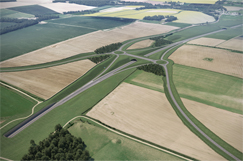 Tender announced for £60m Stonehenge job
17/06/2021
Highways England has launched its search for a Delivery Assurance Partner to support the delivery of the £1.7bn A303 Amesbury to Berwick Down scheme.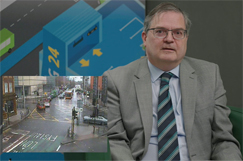 Box junctions 'big warning area' for councils
17/06/2021
Box junctions are likely to pose significant problems for local authorities using new powers to enforce moving traffic offences, the Traffic Penalty Tribunal's chief adjudicator has told Traffex visitors.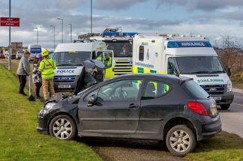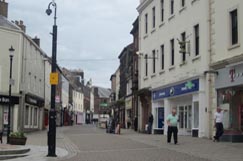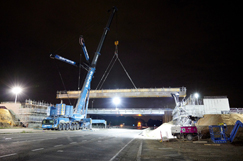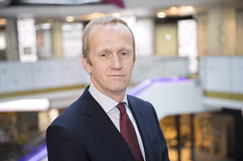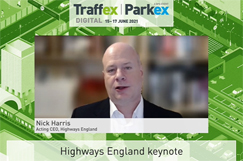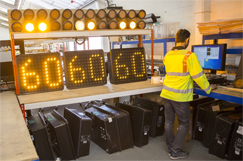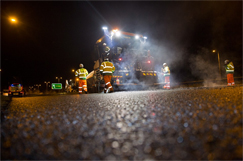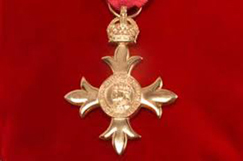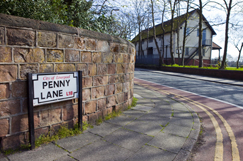 Gibson takes on Liverpool highways challenge
14/06/2021
Former ADEPT president Neil Gibson will be part of the team of independent commissioners who will oversee improvements at Liverpool City Council, local government secretary Robert Jenrick has announced.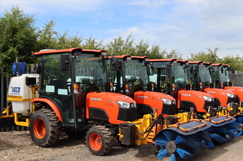 'Chris Gritty' celebrates successful season with Vale
11/06/2021
This season's celebrity gritter - 'Chris Gritty' - marked another evolution in local roads maintenance, providing Transport for London with a liquid de-icer/snowbrush mini-tractor combi to help support the rise in active travel in the capital.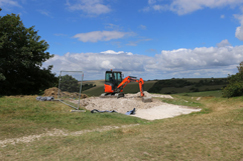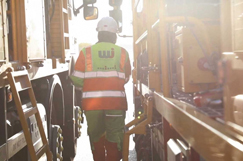 WJ Group acquires Bellstan Ltd
10/06/2021
Leading highway marking and safety business WJ Group has acquired Bellstan Ltd, a long-standing road marking company based in Berkshire.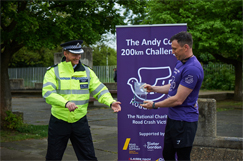 Highways Awards Winner: 'Social policing' defeats anti-social driving
10/06/2021
A ground breaking Metropolitan Police and Transport for London road safety scheme was honoured at the Highways Awards 2020. Editor Dominic Browne caught up with Andrew Cox, who helped lead the operation for the Met, as he embarked on another epic challenge; this time raising almost £50,000 for RoadPeace.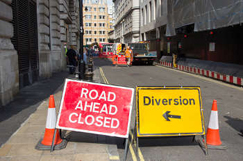 Comment: How to drive better street works
10/06/2021
Michelle Scarsbrook, commercial sector director for software developer Sopra Steria, discusses how we can drive a better street works process in the UK.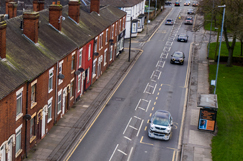 Stoke gets more time on toxic air
10/06/2021
Ministers have given Stoke on Trent City Council more time to find a solution to toxic air pollution, despite expectations that a possible Clean Air Zone will delay the area's compliance with legally binding pollution limits.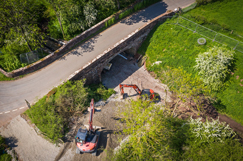 Council disputes 'permitted works' claim
09/06/2021
A local authority has thrown doubt over Highways England's controversial plans to infill a road bridge over a former railway line without planning permission.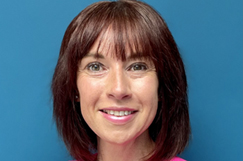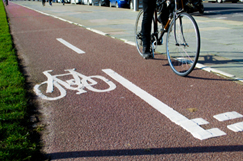 Reassess pothole cash rules, insurer says
09/06/2021
Zurich Municipal has called for local authority pothole funding to give greater focus to cycle paths and footways to protect cyclists and e-scooter riders.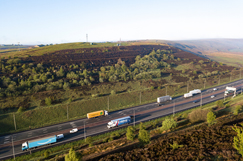 Highways England accused of 'greenwash'
09/06/2021
Highways England has had to backtrack on its plan to convert a section of the M62 to all lane running without a statutory environmental impact assessment after a retired vicar threatened legal action.