Article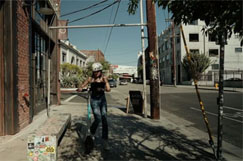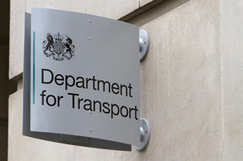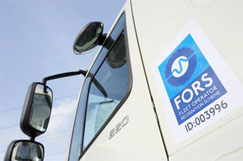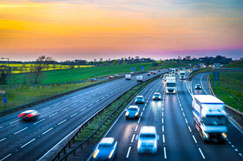 MPs 'must consider smart motorway revelations'
13/10/2021
A woman whose husband was killed on a smart motorway has called for a parliamentary inquiry to consider the findings of a newspaper investigation, which alleged serious failings in safety equipment.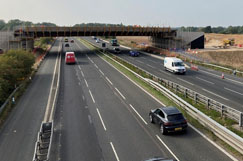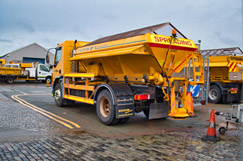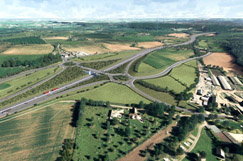 A358 upgrade 'has been a long time coming'
13/10/2021
National Highways has launched a consultation for the upgrade of the A358 in Somerset, seven years after prime minister David Cameron announced that the scheme would be one of three major schemes in the key A303 corridor.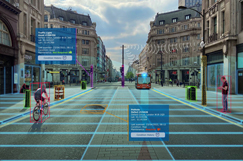 Government sponsors real-time lidar surveying tools
12/10/2021
UK-based IoT solutions company Vortex IoT has combined with Cepton Technologies 'to turn UK buses into real-time road inspection tools', enabling a lidar-based vehicle to infrastructure (V2I) solution for urban asset management.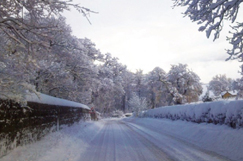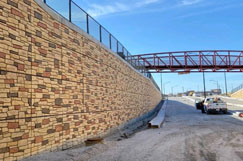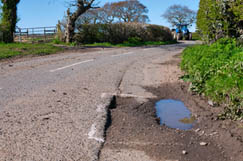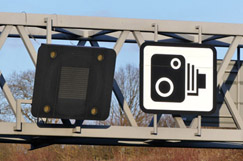 Mixed signals over motorway repairs
08/10/2021
National Highways has said it will fix faults with overhead gantry signals on a smart motorway section of the M62, which occurred more than a month ago, 'as soon as possible', but did not give a timescale.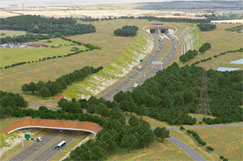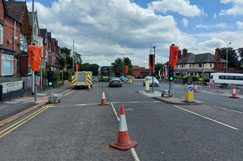 SRL bags a new corporate partnership
07/10/2021
SRL Traffic Systems has signed an exclusive corporate partnership with traffic product development consultancy, Innovative Road Safety Solutions (IRSS), to support a complete decommission, installation and reactivation service.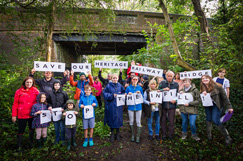 National Highways pledges to consult over bridge works
07/10/2021
National Highways has said any resumption of its paused programme of infilling and demolition of historic bridges will see all schemes reviewed by a new stakeholder group and planning permission sought 'where appropriate'.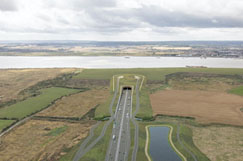 National Highways plays down 'snooping' fears
07/10/2021
Campaigners have slammed an 'incredibly sinister' £90m contract to carry out security services for National Highways, suggesting it could encourage firms to snoop on anyone planning protests against the Lower Thames Crossing.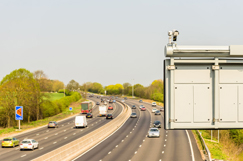 DfT keeps 'urgent' smart motorway probe findings to itself
07/10/2021
National Highways has provided the Department for Transport (DfT) with an 'initial update' on its investigation into allegations of serious safety failings on smart motorways but both organisations have refused to disclose the early findings.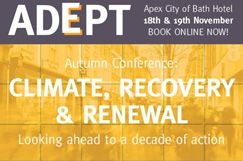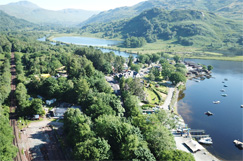 A82 scheme makes update but little headway
07/10/2021
The Scottish Government has insisted that it is 'committed' to upgrading the A82 between Tarbet and Inverarnan, despite the process of developing and assessing the preferred route passing the six-year mark.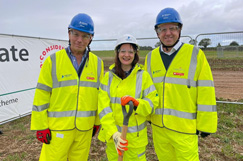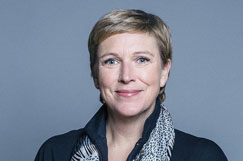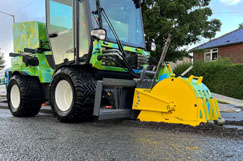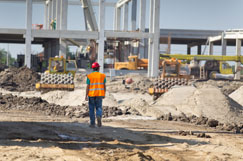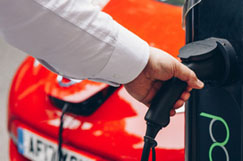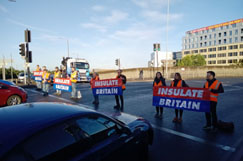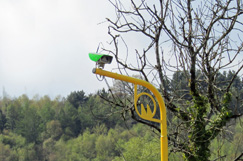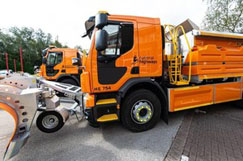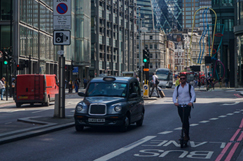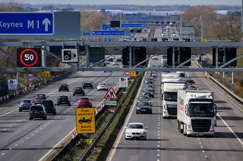 Viewpoint: Assumptions and predictions
01/10/2021
Former director at the Department for Transport and current director of the RAC Foundation, Steve Gooding, picks up on a recent Highways investigation into smart motorways to ask important questions about models, predictions and above all what we want.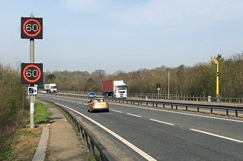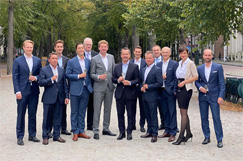 SWARCO buys out Dynniq
30/09/2021
SWARCO AG has acquired 100% of the shares in Dynniq Mobility, adding roughly 1,100 colleagues to the SWARCO Group along with revenues of more than £172m.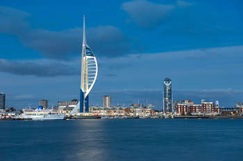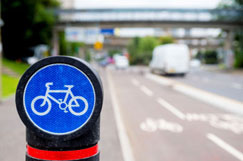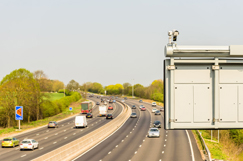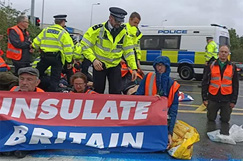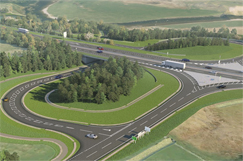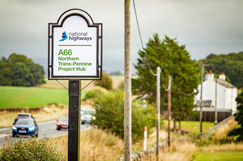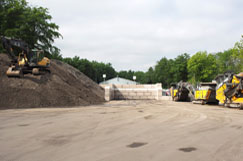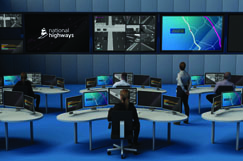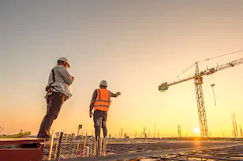 NIC calls for end to competitive bidding
23/09/2021
Local government transport funding should be overhauled by pivoting away from competitive bidding and putting in five-year budgets, according to the National Infrastructure Commission, Westminster's main independent advisor on infrastructure.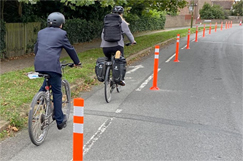 Cycle lane court challenge takes new turn
23/09/2021
Cycling UK has won the right to challenge a council's decision to remove a popular cycle lane after a High Court ruling refusing permission for a judicial review was overturned.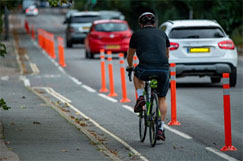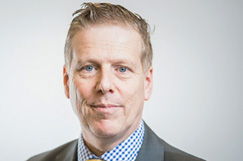 IHE goes proactive on passive safety
23/09/2021
As part of its regular contribution to Highways magazine, the Institute of Highway Engineers takes a look at new guidance on passive safety for Intelligent Transport Systems equipment.
BAM Nuttall gets preliminary work on Tay crossing
23/09/2021
Perth and Kinross Council has appointed BAM Nuttall to deliver stage one (detailed design and advance work) for the £120m Cross Tay Link Road, one of the largest infrastructure projects ever undertaken by the council.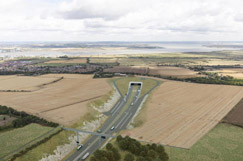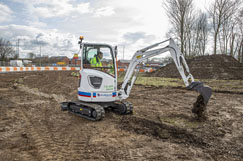 Eurovia digs deeper to cut carbon
21/09/2021
Eurovia Contracting has ordered two more Volvo electric excavators as its parent company looks to increase its use of electric plant, equipment and vehicles.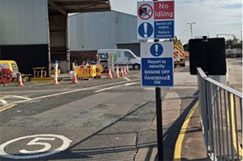 Kier not idling in emissions fight
21/09/2021
Kier Highways has announced that all its depots and work compounds will become 'no idle zones', following a successful trial.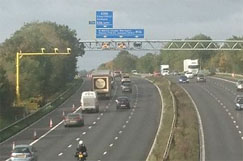 Smart motorway opening delayed for SVD
21/09/2021
The second phase of National Highways' £85m conversion of a stretch of the M56 to all lane running will get underway next month but the opening of the project will be delayed for the installation of stopped vehicle detection (SVD) technology.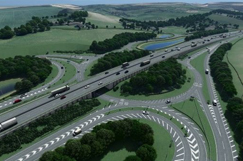 £100m M2 upgrade set to start
20/09/2021
National Highways is set to start work on the upgrade of the M2 Junction 5 where it meets the A249, aiming to improve the flow of traffic and 'bring real benefits to drivers'.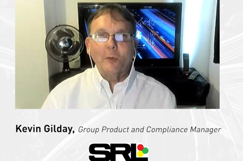 Highways Presents: SRL and narrowing the divide
16/09/2021
Highways Editor, Dominic Browne, talks to Kevin Gilday, Group Product and Compliance Manager at SRL Traffic Systems, about narrowing the divide between the permanent traffic signals and temporary traffic signals sectors to create an integrated traffic signals 'ecosystem'.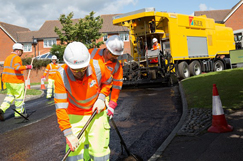 Kier Group returns to profit after restructure
16/09/2021
Kier Group plc has hailed a 'strong operational performance and materially improved results' as it reported a pre-tax profit of £5.6m for the year ending 30 June, compared with a £225m loss in the previous year.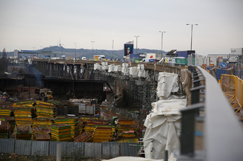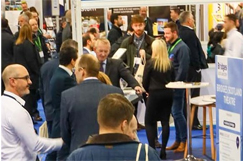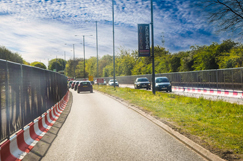 Hardstaff breaks record ahead of Games
15/09/2021
Hardstaff Barriers has installed more than three miles of its popular Multi Applicational Safety System (MASS) barrier in Birmingham to help create a priority bus route for the 2022 Commonwealth Games.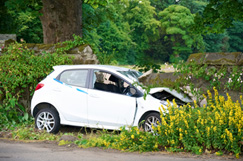 Project Edward launches push for safe speeds
15/09/2021
Police forces across the UK have carried out the first ever National Safe Speeds Day to highlight the human cost of excessive speed and encourage compliance with speed limits.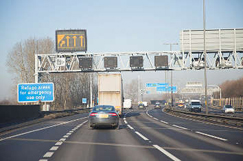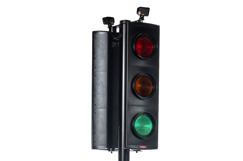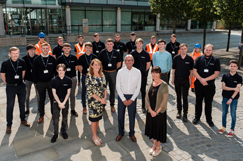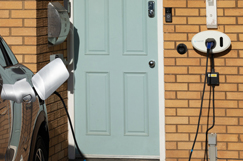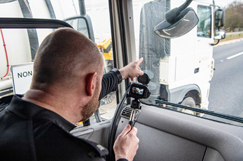 Lorry driver caught holding a phone to each ear
14/09/2021
National Highways' HGV cabs are being used as part of a multi-agency fortnight of action along the M4 and M5 that aims to reduce the number of incidents and highlight the risks of dangerous driving.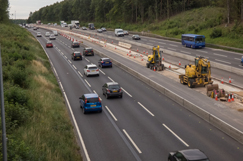 M1 smart motorway 'will ease congestion'
14/09/2021
National Highways is continuing work to convert a new section of the M1 to an all lane running smart motorway which will link to a section of smart motorway that has been found to have increased journey times.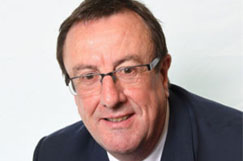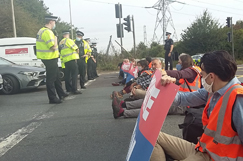 Climate protest causes standstill on M25
13/09/2021
Climate protestors brought parts of the M25 to a standstill during rush hour today in a peaceful protest that saw Surrey Police make a wave of arrests.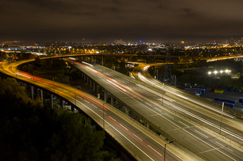 M6 link gets stopped vehicle CCTV monitoring
13/09/2021
National Highways is to provide a dedicated team of control centre operatives to monitor a stretch of smart motorway in the Midlands after concerns were raised over live lane breakdowns.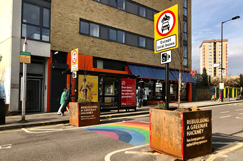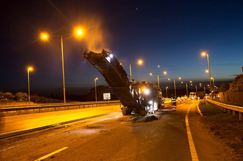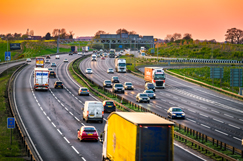 Injuries increase on smart motorway scheme
08/09/2021
A new report on a smart motorway section of the M1 has revealed that the absolute number of personal injury collisions rose during the last two years of the period studied to a level higher than the annual average before the scheme opened.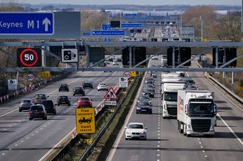 Delayed report gives smart motorway negative benefit cost ratio
07/09/2021
National Highways has been forced to release two key reports on smart motorways following a Freedom of Information request from Highways. These include a five-year post opening project evaluation that showed that a scheme on the M1 is on track to have negative journey time benefits of nearly a quarter of a billion pounds over 60 years rather than forecast benefits of nearly £1bn.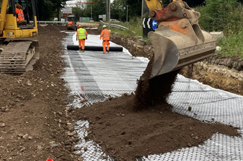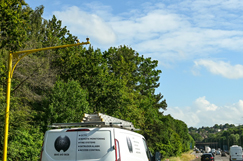 M4 relief road 'entirely a matter for Wales'
07/09/2021
The Welsh Government has insisted that any future decision about whether to build a relief road for the M4 at Newport 'is entirely a matter for Wales' after writing down a further £79m on the abandoned scheme.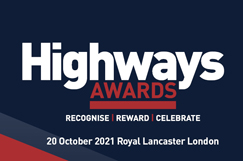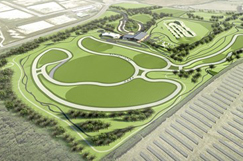 Cornwall approves plans for £7m cycle hub
06/09/2021
Cornwall Council has granted planning permission for the £7m Cornwall Cycle Hub, with opportunities for residents of all ages and abilities to take part.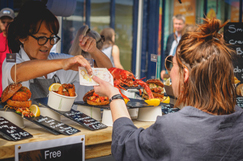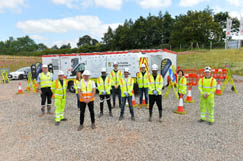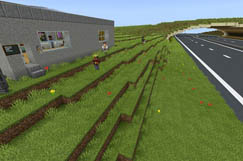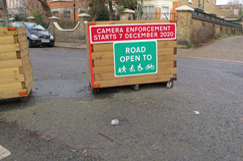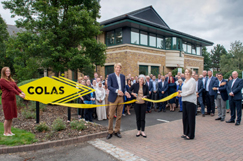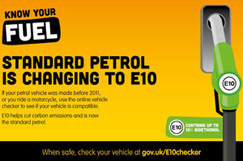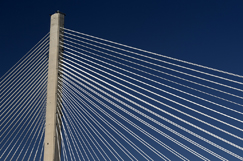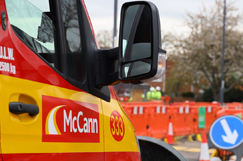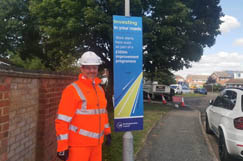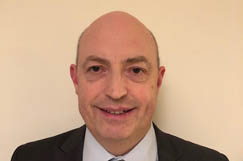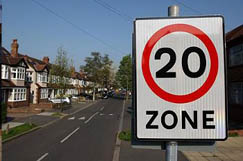 Oxfordshire plans wave of 20mph zones
02/09/2021
Oxfordshire CC has suggested 85% of the county's 30mph roads could be reduced to 20mph, as part of a programme kicking off in the village of Cuxham this month.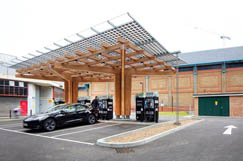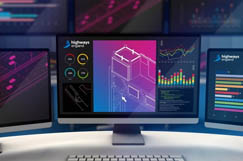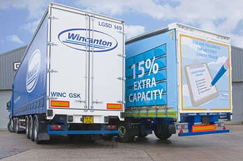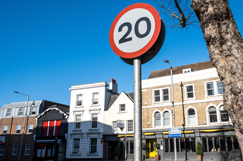 Testing the limits of safe driving
26/08/2021
Former Department for Transport director and current director of the RAC Foundation, Steve Gooding, looks at the challenges posed in managing our local roads – which are not just restricted to funding – and ponders life in the slow lane.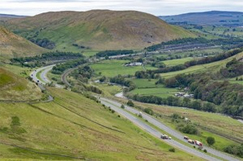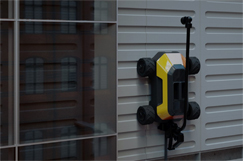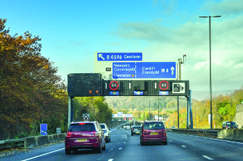 DfT still keen on M4 bypass...in Wales
26/08/2021
The UK Government could still overrule the devolved administration in Wales over plans for a new route for the M4 near Newport following the rebranding of England's strategic roads operator as 'National Highways'.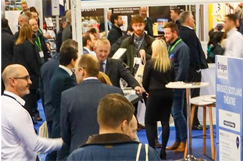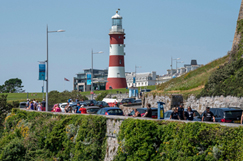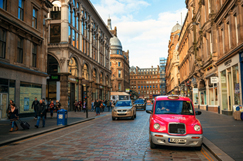 Glasgow launches road safety plan
26/08/2021
Glasgow City Council has launched a new road safety plan that it hopes will reduce fatalities and serious injuries to zero by 2030.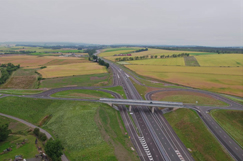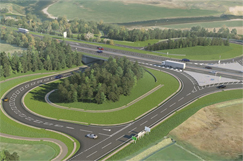 A9 dualling moves forward as Greens sign up to road building
23/08/2021
The Scottish Government is seeking a main contractor for the next stage of the A9 Perth to Inverness dualling as a landmark agreement between the SNP administration and the Scottish Green Party left the country's two main roadbuilding schemes, costed at £3bn each, largely untouched.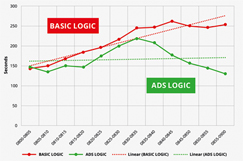 SRL Multiphase ADS 'slashes queue lengths'
20/08/2021
SRL Traffic Systems' Multiphase ADS traffic light detection technology for portable and temporary traffic signals has been independently proven to reduce average queue lengths by 50%, the company has said.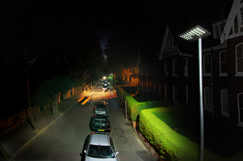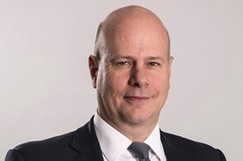 Harris to lead 'National Highways' in new era
19/08/2021
Highways England acting chief executive Nick Harris has been confirmed as the permanent chief executive of the government-owned company, which will now controversially be known as 'National Highways'.