Article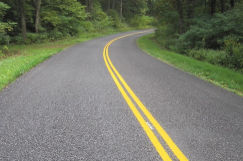 Exclusive: Local highways facing financial 'cliff edge'
29/05/2020
Local highway authorities are facing a funding 'cliff edge' with no sign of what to expect for 2021-2022 despite hopes the local sector was moving to the same five-year funding pattern as the national network.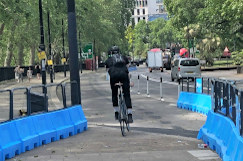 JAG and Elgin produce post-lockdown support toolkit
28/05/2020
JAG(UK) and Elgin have teamed up to support local authorities implement transport restart plans as the country emerges from lockdown, including mapping and publicising COVID testing facilities.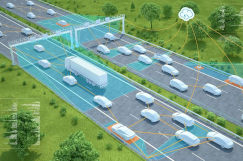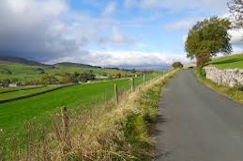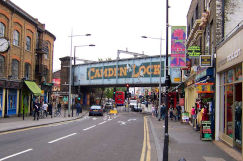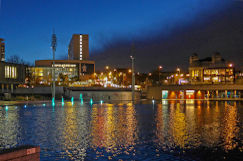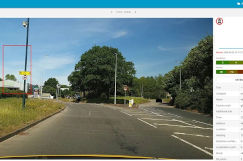 AI to the rescue for Herts inspections
28/05/2020
Ringway Hertfordshire has employed artificial intelligence (AI) during the COVID-19 pandemic to allow essential highways maintenance checks to safely continue.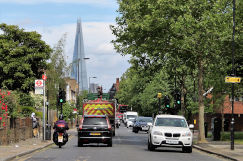 FM Conway wins £70m Southwark crown
28/05/2020
FM Conway has won a term maintenance contract worth at least £70m with the London Borough of Southwark, covering both planned and reactive works until 2026 with an option to extend to 2028.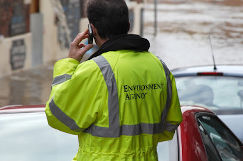 NIC calls for statutory resilience framework
28/05/2020
The National Infrastructure Commission (NIC) has called for a new statutory resilience framework, maintained and observed by regulators and contractors with new powers and responsibilities.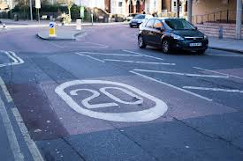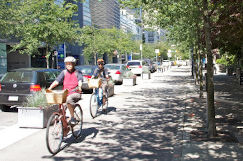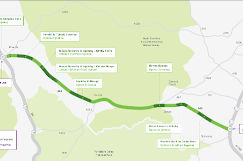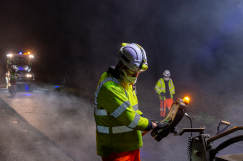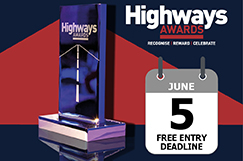 Awards judging panel ready for your entries
22/05/2020
There is now just a fortnight to go until free online entry closes on Friday 5 June for this year's Highways Awards taking place at a gala dinner scheduled for 13 October 2020 at the Royal Lancaster London.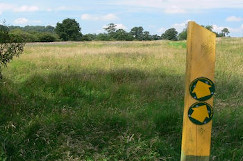 ADEPT releases Green finance toolkit
22/05/2020
The Association of Directors of Environment, Economy, Planning and Transport (ADEPT) and Amey have published the Green Finance Toolkit for local authorities.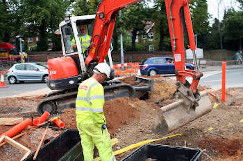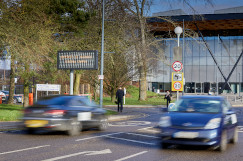 Swarco solves campus parking mystery
22/05/2020
Swarco Traffic has installed a parking and management system for Warwick University to support development plans for the campus that could see the student population grow by as much as 40% by 2030.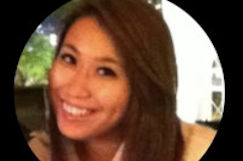 Stars rise to the occassion
21/05/2020
WeAreTheCity has announced the 2020 Rising Stars winners in transport and logistics with up and coming figures from Transport for London taking gongs and one from Highways England making the shortlist.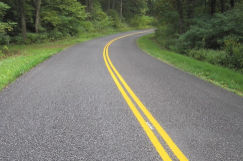 New asphalt preservation guide released from RSTA
21/05/2020
New industry guidance from the Road Surface Treatments Association (RSTA) and council directors' body ADEPT provides best practice and technical information for the application of asphalt surface course preservation treatments.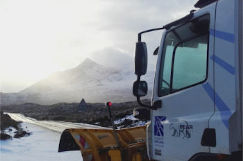 NWSRG releases planning chapter of winter guidance
21/05/2020
The National Winter Service Research Group (NWSRG) has announced a major milestone in the development of new national winter service guidance, with the publication of the planning section.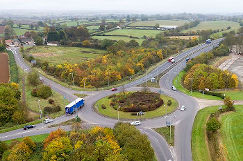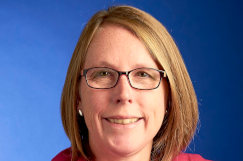 KPMG and the future of future mobility
21/05/2020
Professional services firm, KPMG, has appointed Dr Sarah Owen-Vandersluis as its UK head of future mobility and Edwin Kemp as UK head of automotive strategy, with immediate effect.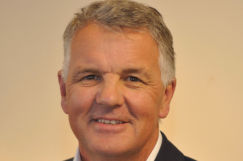 AppyWay is CBE certified
20/05/2020
Intelligent kerbside and smart parking provider, AppyWay, has welcomed former Cisco UK and Ireland CEO, Phil Smith CBE, to its board as non-executive chairman.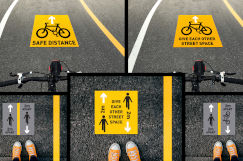 WJ makes the new normal look easy
20/05/2020
WJ has started working with authorities on marking more cycle lanes and social distancing footway demarcations, in line with the emergency measures the Department for Transport has called for.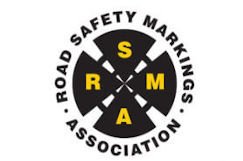 RSMA calls for levelling up on standards
19/05/2020
The Road Safety Markings Association (RSMA) has written to transport secretary Grant Shapps calling for all marking companies working on the public road network to be National Highways Sector Scheme #7 (NHSS#7) certified by a UKAS accredited body.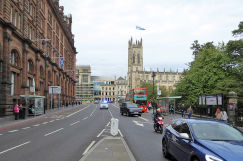 Exclusive: SCOTS searches for the value of priceless
16/05/2020
Scotland is on the verge of a breakthrough in road management that could change the entire industry and provide major pain relief for some of the headaches officers and politicians go through daily. Dominic Browne reports.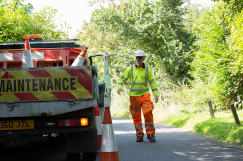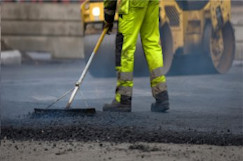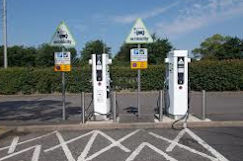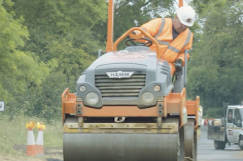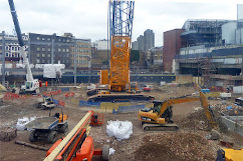 Re-flow offers free support to get back to work
14/05/2020
Re-flow is offering two free digital forms to help strengthen social distancing measures to anyone in the highways and infrastructure sector, as sites begin to reopen and people get back to work.
Viewpoint: An ancient place, where no cars go?
14/05/2020
Former DfT director, and current RAC Foundation director, Steve Gooding, reacts to the news that the City of London is looking to place further restrictions on vehicle use as people return to work in the Square Mile.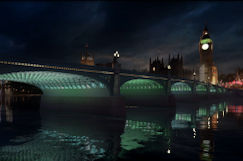 FM Conway to light up London once again
14/05/2020
Leading infrastructure services company FM Conway has secured a contract for the second phase of the Illuminated River project – a major public art commission for the capital's bridges.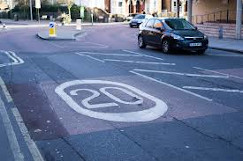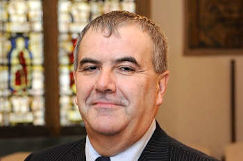 Comment: The new day after lockdown
14/05/2020
Past chief executive of the Institute of Highway Engineers (IHE) Richard Hayes, takes a look at what the new normal means for highways and transport.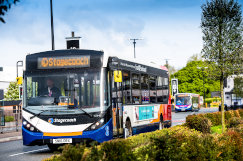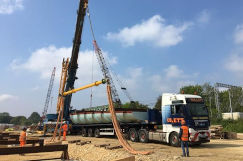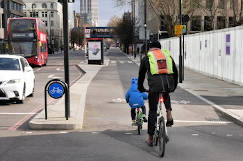 Government announces £250m for urgent active travel
12/05/2020
The Government has pledged to release £250m to councils for the reallocation of road space to active travel 'within weeks', as part of a wider multi-billion pound package, backed by statutory guidance.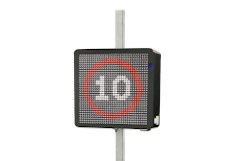 SRL announces major expansion
12/05/2020
SRL Traffic Systems has increased its variable message sign (VMS) fleet size by over 150% and is set to expand its dedicated VMS team.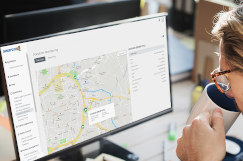 Swarco launches modular TM platform for modern mobility
11/05/2020
Traffic technology group, Swarco has launched a traffic management platform called MyCity designed to support the latest mobility trends including EV charging, micromobility, floating car data and air quality.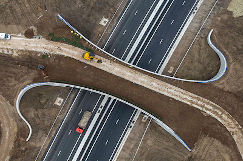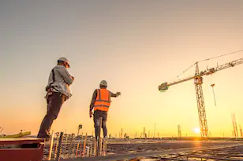 Comment: Resolve disputes for the sake of the sector
07/05/2020
Marie-Claude Hemming, Director of External Affairs, Civil Engineering Contractors Association, argues that managing disputes arising from C-19 is vital for the delivery of the second road investment strategy (RIS 2).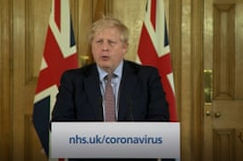 PM heralds new 'golden age of cycling'
07/05/2020
As he prepares to unveil plans on Sunday for how the UK can come out of lockdown, prime minister Boris Johnson suggested the difficulty of social distancing on public transport should lead to a 'golden age of cycling'.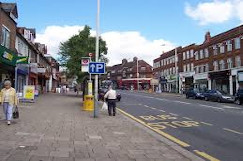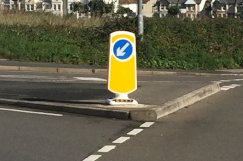 ARTSM: The evolution of traffic bollards technology
06/05/2020
In the latest in a series of articles from the Association for Road Traffic Safety and Management (ARTSM), Peter Diamond, chairman of Pudsey Diamond Engineering and chair of an ARTSM working group, discusses the evolution of the bollard.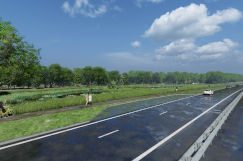 RAC Foundation appoints new chair
06/05/2020
The RAC Foundation has announced that Neville Jackson – former chief technology and innovation officer at the consultancy Ricardo PLC - has taken over as its chair from Joe Greenwell CBE.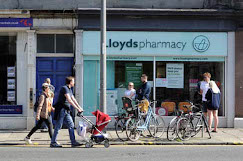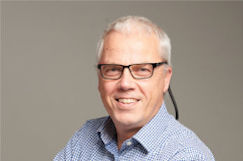 Long read: Modelling a crisis, learning the lessons
06/05/2020
Tom van Vuren (pictured), technical director and practice leader for transport planning at Mott MacDonald, Australia, discusses what the COVID-19 outbreak can teach us about transport modelling.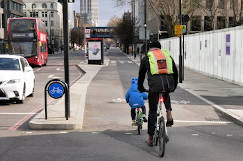 TfL announces major road reallocation programme
06/05/2020
Mayor of London, Sadiq Khan, has announced the 'London Streetspace' programme to accommodate a potential ten-fold increase in cycling and five-fold increase in walking when lockdown restrictions are eased.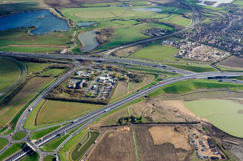 £1.5bn A14 scheme opens early
05/05/2020
The £1.5bn A14 Cambridge to Huntingdon scheme, Britain's biggest road-building project, has opened to traffic eight months ahead of schedule.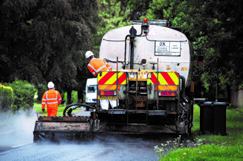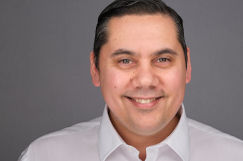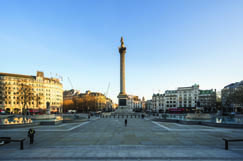 Analysis: The great reallocation
04/05/2020
Dominic Browne looks at the debate around long-term changes post COVID-19 and whether more road space will be reallocated to active travel.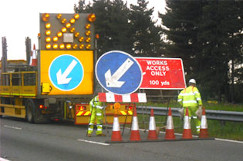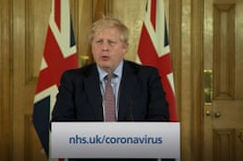 PM Boris Johnson: 'We are past the peak'
01/05/2020
Prime minister Boris Johnson has said the UK is 'past the peak' of the coronavirus and next week the Government will unveil a 'comprehensive plan' to end the lockdown, get transport moving again and restart the economy.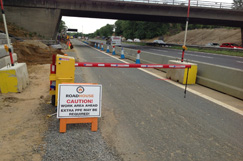 Highway Care secures 30% of Solar Gates
01/05/2020
Leading barrier manufacturer Highway Care has made a strategic investment in Solar Gates UK, securing 30% of the company for an undisclosed fee.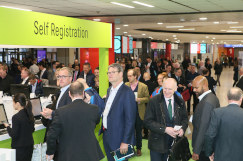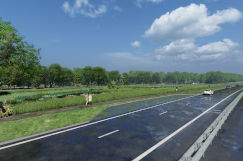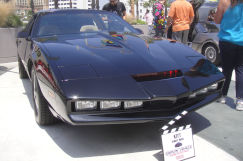 TRL says Knight Rider is the future (well almost)
30/04/2020
TRL research suggests voice-activated in-car technologies are less distracting than touchscreens and could be the future of automotive infotainment if combined with artificial intelligence.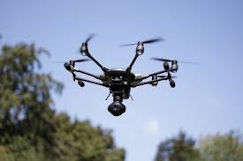 AmeyVTOL goes above and goes beyond
30/04/2020
AmeyVTOL has successfully demonstrated the first drone inspection of UK infrastructure to go beyond visual line of sight (BVLoS).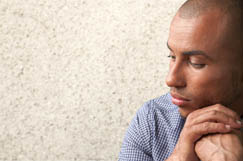 Mental health support: Q&A with Mind
27/04/2020
Highways has teamed up with the UK's leading mental health charity Mind to provide support and guidance in these difficult times and to celebrate the work done by infrastructure companies to help their workforces.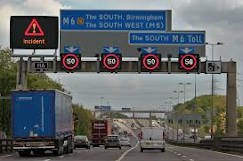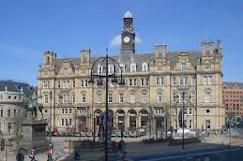 WSP and Leeds make it another 10 years
27/04/2020
WSP has been retained as the sole supplier for Leeds City Council's Highways and transportation civil engineering core contract under a new 10-year partnership.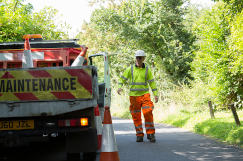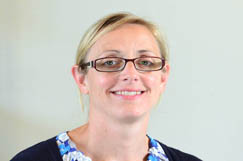 Comment: Underlying conditions of protection
26/04/2020
With workers' health at the forefront of everyone's mind right now, Kate Walker, director of the Diabetes Safety Organisation, gives advice on how to support staff with diabetes and manage its risk.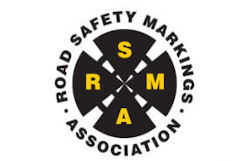 RSMA cancels annual conference
26/04/2020
The Road Safety Markings Association has cancelled its Annual Conference and Awards event, which was due to take place on 29th October 2020.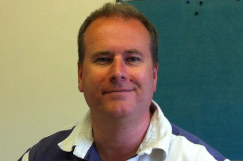 Metrail: Star of roads, bridges and TV
24/04/2020
For several years now, Metrail Construction Limited has been one of the UK's leading specialist contractors for repair and maintenance services, including concrete repair, bridge deck waterproofing and bridge deck expansion joints. Highways meets managing director Martyn Sherwood for a briefing on the history of the firm and where it will go next.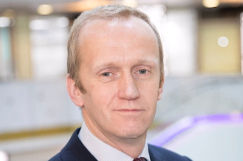 Highways England: Q and A with Malcolm Dare
24/04/2020
With his regular messages to the sector, Highways England's executive director of commercial and procurement, Malcolm Dare, has helped keep highways moving throughout the coronavirus crisis. He speaks to Dominic Browne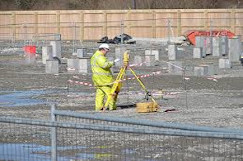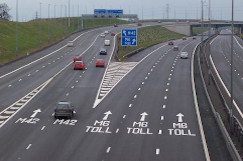 Exclusive: Toll road operators to pursue compensation
23/04/2020
Operators of toll roads will seek additional government funding when COVID-19 restrictions begin to ease, because they are now keeping their infrastructure open despite revenue nosediving or, in some places, disappearing completely.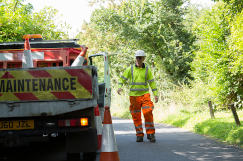 Multevo: The community company
23/04/2020
Highways fleet and services company Multevo has won praise for its approach to COVID-19, providing extensive and detailed guidance straight to phones through a bespoke app.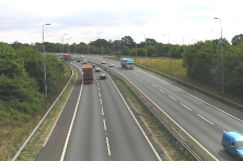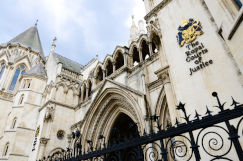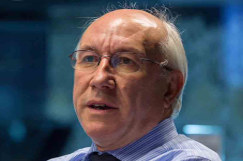 Highways Sector Council: Q and A
20/04/2020
Following the official launch of the Highways Sector Council (HSC), Dominic Browne speaks to chair Leon Daniels - formally of Transport for London and the 2012 Olympics fame - and spokeswoman Anna Delvecchio, a key architect of the Government's sector deal in rail, about HSC's big plans and big challenges.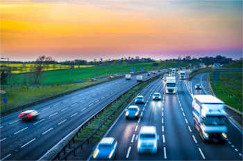 REVEALED: Highways sector's COVID-19 recovery plans
20/04/2020
The Government and the Highways Sector Council (HSC) have formulated the beginnings of an exit strategy and recovery plan to boost the sector both now and as it emerges from the COVID-19 crisis, Highways can reveal.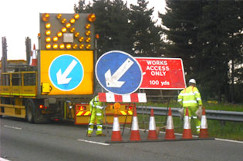 Highways Sector Council officially launched
19/04/2020
The Highways Sector Council (HSC) has been 'collating information and providing guidance' for the Department for Transport on the impacts of COVID-19, with a focus on developing a recovery programme.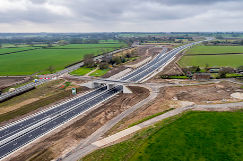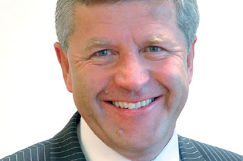 Lugg to chair PACTS working group
17/04/2020
Matthew Lugg OBE has been selected to chair the Parliamentary Advisory Council for Transport Safety (PACTS) Road Environment Working Party.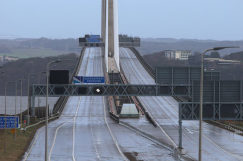 Lockdown extended under five key principles
16/04/2020
First secretary of state, Dominic Raab, has confirmed that the UK will be under lockdown for another three weeks, however, he outlined five key tests that will dictate when the restrictions will be lifted.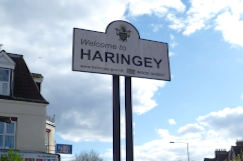 Malborough wins £56m Haringey deal
16/04/2020
Marlborough has continued their recent run of success and bagged a £56m highways maintenance contract with the London Borough of Haringey.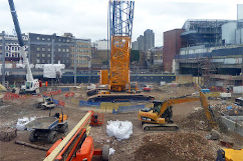 NEC outlines contractual guidance
16/04/2020
The construction industry's leading procurement contract suite, NEC, has issued guidance for navigating its contracts during the coronavirus.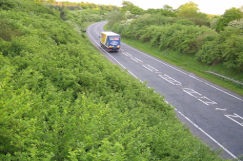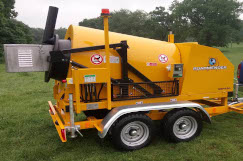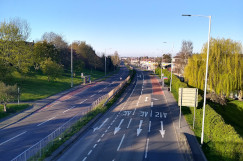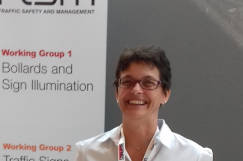 Comment: A new alliance for highways
15/04/2020
On 31 March, the Highways Industry Alliance (HIA) formally launched at a virtual meeting, ratified its terms of reference and announced its first chair, Jennie Martin of ITS United Kingdom, and vice chair, Kealie Franklin (pictured) of ARTSM. In this article, Ms Franklin discusses the alliance's aims and ambitions.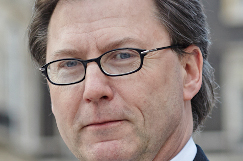 Comment: RIS 2 and the new normal
15/04/2020
Former Department for Transport director and current director of the RAC Foundation, Steve Gooding (pictured), discusses the recent release of the second road investment strategy (RIS 2) for Highways England in light of COVID-19.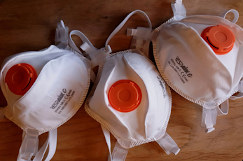 Government rules out PPE for transport workers
15/04/2020
The Government's action plan for the supply and delivery of PPE does not allocate any to transport workers despite 26 having died in the capital alone from COVID-19 so far.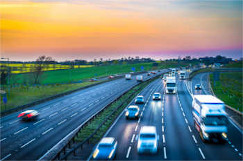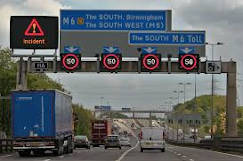 Smart motorways: Before and after
09/04/2020
The Department for Transport's 'stocktake' of smart motorways was launched last October and originally due to take weeks. It was published in March this year and argued that smart motorways were a safety improvement – but a qualified one. An action plan has been launched to address concerns. However, Dominic Browne argues that questions remain.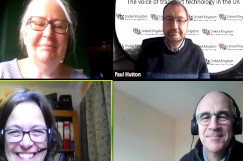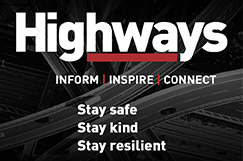 Editor's comment: Highways is here for you
09/04/2020
The dreaded curve is being flattened; some countries are through the worst and others are turning the corner. We are starting to see our way through to the end of the beginning. And after that comes the beginning of the end.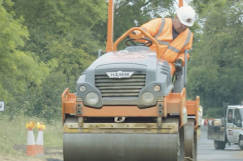 Industry to industry: 'Do not delay payments'
09/04/2020
The Construction Leadership Council (CLC) has criticised a number of firms for delaying payments and called on the sector as a whole to help each other by boosting cash flow at this time of crisis.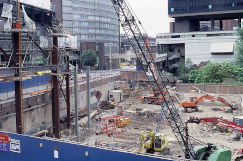 Mace to reopen construction sites
08/04/2020
The infrastructure firm Mace has announced that it will start reopening sites, and end its temporary suspension of construction work across UK projects in response to the coronavirus.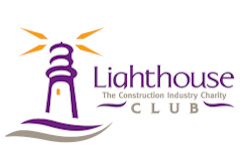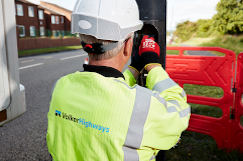 New survey shows ITS puts brave face on the crisis
08/04/2020
A quarter of the private sector membership of ITS (UK) has reported the coronavirus crisis has already had 'a significant effect' on their businesses, with only one in ten saying it has had no effect yet.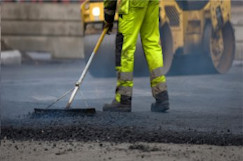 Marlborough retains £100m stall in East End
08/04/2020
Marlborough Surfacing has extended a relationship with the London Borough of Hackney that began in 2011 by clinching a new term maintenance deal that could be worth up to £100m.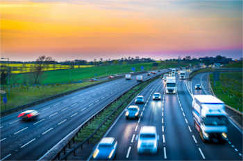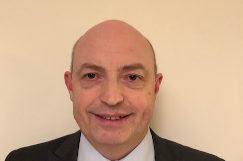 RSTA announces new leadership
08/04/2020
Paul Boss has been appointed chief executive of the Road Surface Treatments Association (RSTA) and will take up his new post on 1 July.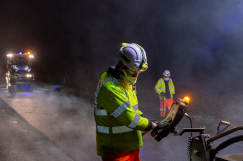 Eurovia keeps safe and keeps going on the SRN
07/04/2020
Eurovia Surfacing has outlined the range of safety strategies that have enabled it to maintain critical operations on the strategic road network (SRN) to support Highways England.