Article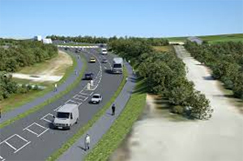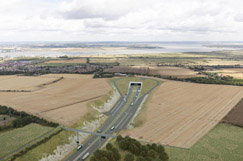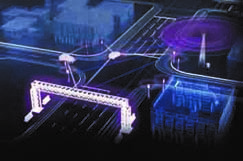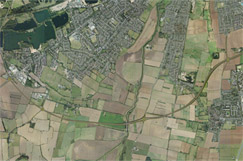 New road gets £110m but 'cost could rise'
26/11/2020
Lincolnshire County Council has been allocated £110m government funding towards the North Hykeham Relief Road but has warned that the cost may well rise beyond its current £155m price tag.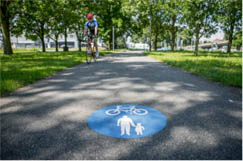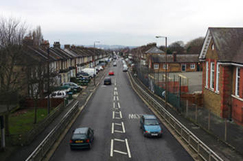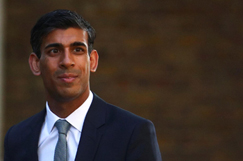 Sunak recycles money for green transport
25/11/2020
The chancellor has used the Spending Review to confirm billions of pounds for public transport, low emission vehicles and active travel, including adding more detail to Boris Johnson's recent 'Ten Point Plan for a Green Industrial Revolution'.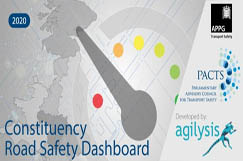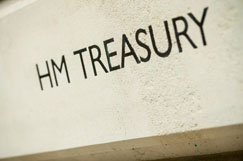 Government banks on place-based infrastructure
25/11/2020
The chancellor Rishi Sunak used to the 2020 Spending Review to launch a new strategy for UK infrastructure, supported by an infrastructure bank and a place-based 'levelling up' fund.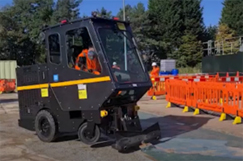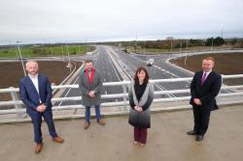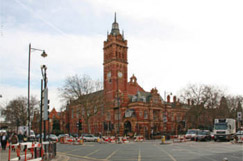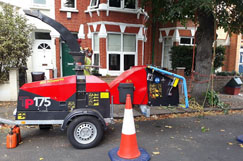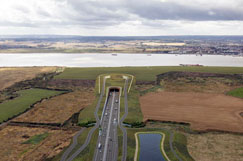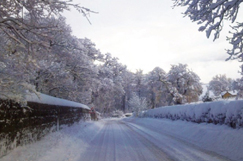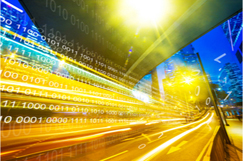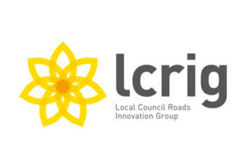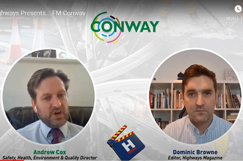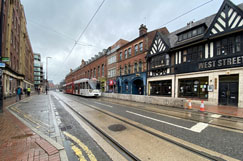 Robust barriers are streets ahead
19/11/2020
Local authorities are being urged to install concrete or steel barriers, rather than plastic alternatives, to aid social distancing in town and city centres.
Camera and sensors scan Kent for potholes
19/11/2020
Kent County Council and Amey are trialling a system that combines cameras and sensors on buses and council vehicles to spot potholes and other carriageway defects.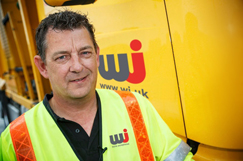 Thank you Highways Hero Scott Logan
18/11/2020
The team at WJ Group say a big thank you to their transport manager, Scott Logan, who undoubtedly earned the title Highways Hero for his tireless efforts during the pandemic helping keep his staff and the wider community safe.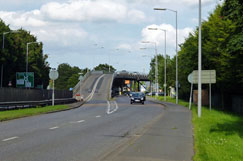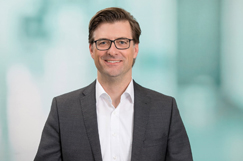 Analysis: Smooth sailing for Bristol traffic control
18/11/2020
Wilke Reints of Siemens Mobility Limited discusses how his team worked with Bristol City Council to give the city a modern, resilient and integrated traffic control service that passed the COVID test.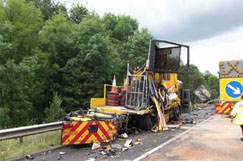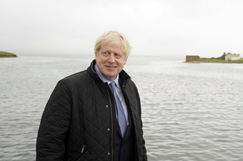 PM outlines 10 point plan for green revolution
18/11/2020
The prime minister has outlined a 10 point plan for a 'green industrial revolution' including bringing forward a ban on the sale of new petrol and diesel cars and vans to 2030.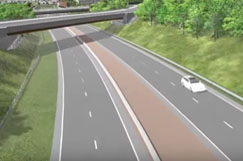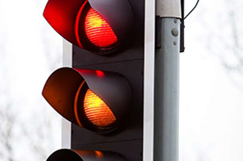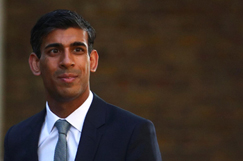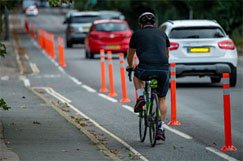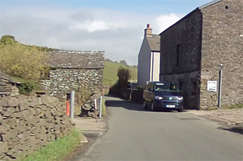 HAUC scans the streetworks horizon
12/11/2020
The Highway Authorities and Utilities Committee (HAUC (UK)) has launched a five-year Vision for street and roadworks in the UK 'to help deliver an economy fit for the information and carbon-neutral age'.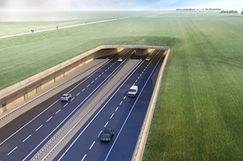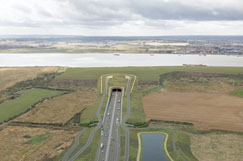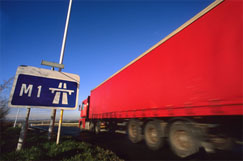 Heavier lorries 'may need new lanes'
12/11/2020
Plans for longer and heavier lorries on Britain's roads may require strengthened lanes designed specifically for HGVs on strategic roads, an industry body has said.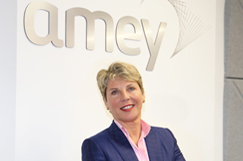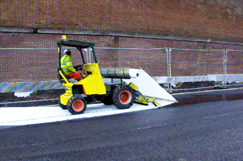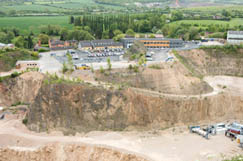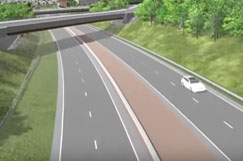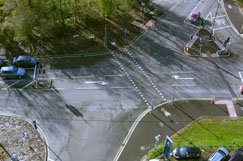 Better places and active living with Balfour Beatty Living Places
09/11/2020
As England goes through a second national lockdown, Steve Helliwell, managing director of Balfour Beatty Living Places, discusses how the spring lockdown transformed the way people travel - from a reliance on cars to more options for active travel.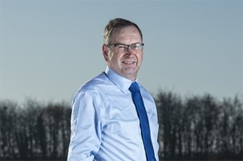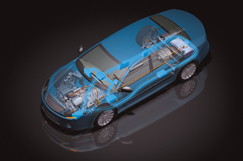 Automated Lane Keeping Systems - the road ahead
05/11/2020
David Ward, senior technical manager for functional safety at automotive engineering consultancy HORIBA MIRA, asks what best practice looks like in the new era of Automated Lane Keeping Systems.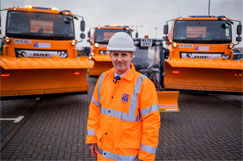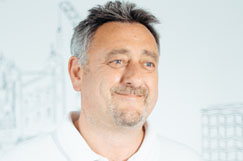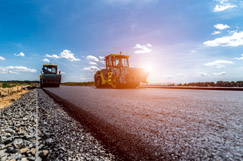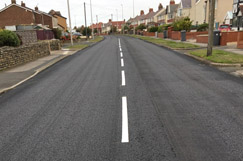 Turning 'grey' areas to green
05/11/2020
Road conditions are usually rated as red, amber or green in ascending quality. But what about those on the borderline that can quickly deteriorate? Given modern survey techniques, highway authorities can refine asset management strategies to save money and carbon. The team at ASI Solutions make their case.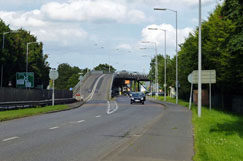 Don't hang around on Gallows Corner fix, MP says
05/11/2020
A London MP has urged mayor Sadiq Khan to ensure that 'much needed improvements' are carried out to a 50-year-old temporary flyover, despite Transport for London's current cash crisis.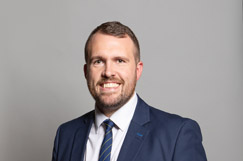 MP calls for changes to highways funding formula
04/11/2020
A Conservative MP has called for reforms to the maintenance funding formula for highway authorities in England to take into account road condition, traffic volumes and the council's own contributions.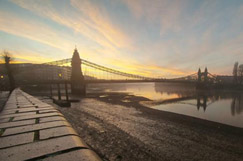 Hammersmith Bridge 'won't open until 2027'
03/11/2020
Transport minister Baroness Vere has revealed that Hammersmith Bridge will not be 'fully open' to motorised vehicles until 2027, after decades of corrosion went unchecked.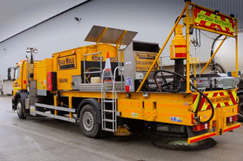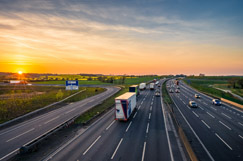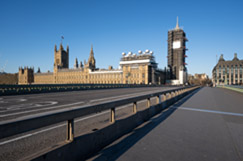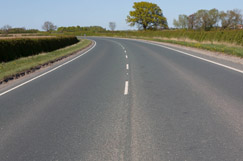 Major plans for York ring slow but true
30/10/2020
Work to upgrade a section of the York Outer Ring Road to dual carriageway, which was announced by Chris Grayling two years ago, may not start until 2023.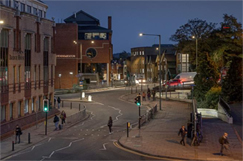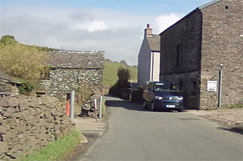 Grayling MRN scheme nears approval, two years on
29/10/2020
£13m of major road network (MRN) cash will be released for upgrades to the A595 at Grizebeck, Cumbria, the transport secretary has announced, two years after his predecessor said the scheme would be funded under the MRN.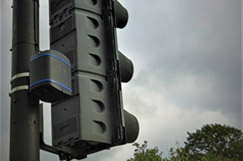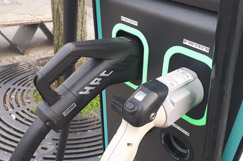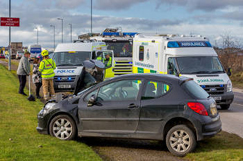 Official figures confirm rise in Scottish road deaths
28/10/2020
Final figures for Scotland's road safety record in 2019 have confirmed that the number of people killed in crashes increased from 161 in 2018 to 165, while a further 2,016 people were seriously injured.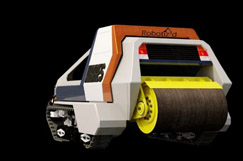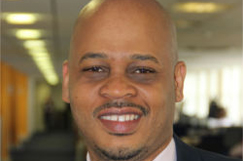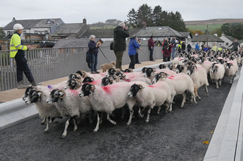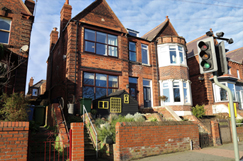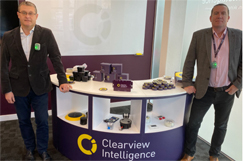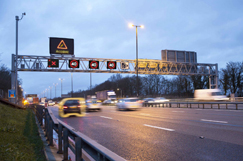 Thatcham and ABI give ALKS the red X
23/10/2020
Researchers and insurers have urged ministers to rethink a plan to introduce self-driving technology onto UK roads early next year 'because it will put lives at risk'.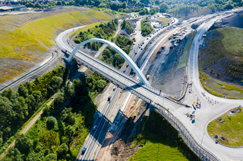 Transport planners call time on major road schemes
22/10/2020
The Transport Planning Society has called for an overhaul of British transport governance, funding and appraisal, effectively askng for an end to investment in large new road projects due to their carbon impact.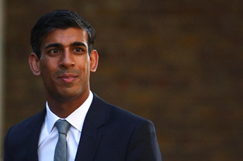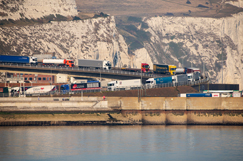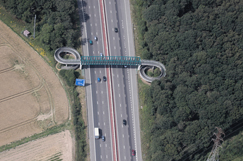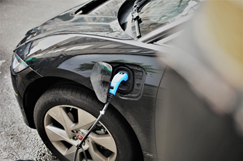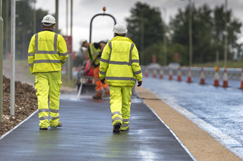 EHA framework hits £400m round three
21/10/2020
Nine contractors have won places on a framework for highway maintenance and improvement schemes in the East of England that could be worth up to £400m over four years.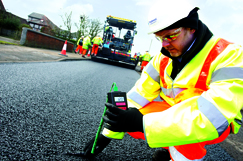 We need a collective change of mindset
21/10/2020
As Tarmac calls for greater use of warm mix asphalt, its technical director, Brian Kent, identifies a possible lack of understanding about its benefits.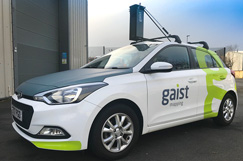 RSTA to get the Gaist treatment
21/10/2020
Highway technology company Gaist has joined the Road Surface Treatments Association with the aim of sharing knowledge and optimising road maintenance solutions.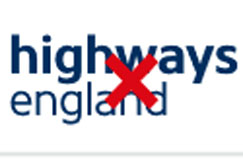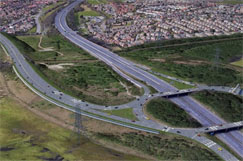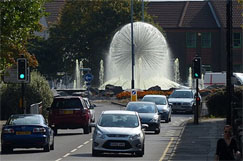 Spy in the cab targets dangerous driving
16/10/2020
Police in southern England detected 305 driving offences in a nine-day operation after officers acquired HGV licences so they could operate a lorry cab on the strategic road network.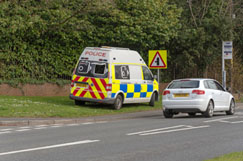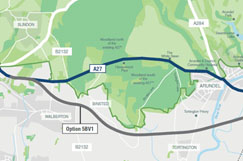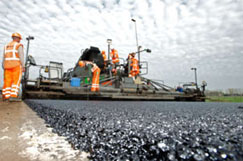 Use warm mix to cut jams, Tarmac says
15/10/2020
A major contractor and supplier has called for new thinking in road construction after a new survey showed that people believe traffic levels are almost back to pre-pandemic levels across the UK.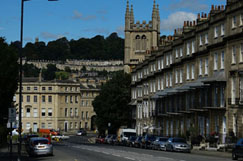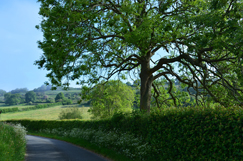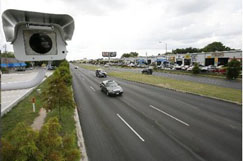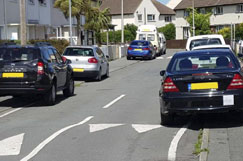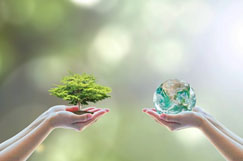 The A14 story part 4: The strength beneath the structure
14/10/2020
The latest in our A14 series comes from the team at Tensar, whose reinforced soil systems were used extensively on the Highways England improvement project, delivering permanent structures for junction improvements and load bearing abutments for temporary bridges.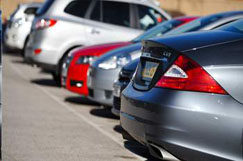 Parking survey highlights COVID impact
14/10/2020
A survey of councils has highlighted COVID's impact on parking revenue, with responses also suggesting the pandemic could accelerate a shift in parking policy and processes.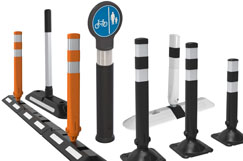 New cycle separator range off to flying start
14/10/2020
Capitalising on the active travel boom, Leafield Highways has launched a brand new Cycle Lane Separator (CLS) bollard range and is already seeing success across the country.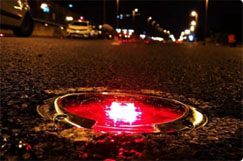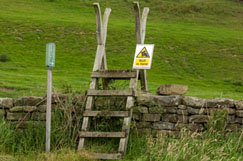 Farmers propose Highways Act changes after walker deaths
12/10/2020
The National Farmers Union (NFU) has written to the environment minister to propose an amendment to the Highways Act 1980 that will allow for temporary diversions of public rights of way where livestock are present.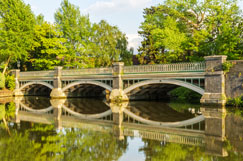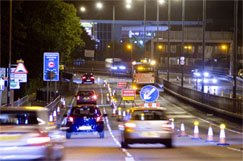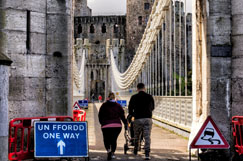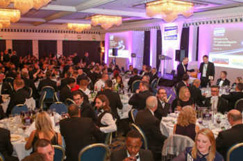 Highways Awards finalists revealed!
08/10/2020
It was fantastic to see a record number of entries this year, and perhaps now more than ever your work deserves to be celebrated.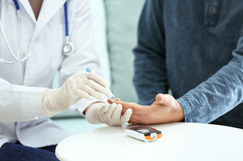 RSMA backs diabetes charter
08/10/2020
The Road Safety Markings Association has endorsed the Diabetes Safety Organisation's 'Tackling Diabetes Safety Charter'.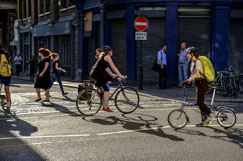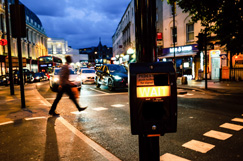 DfT seeking partners in reform
07/10/2020
The Department for Transport and partners are preparing to award contracts for work that could support major reforms, including updates to traffic regulation orders (TROs) and guidance on the design of streets.