Article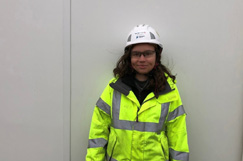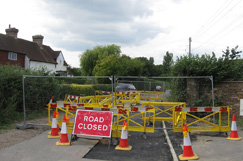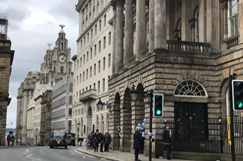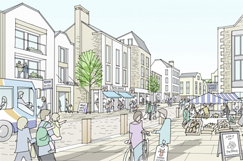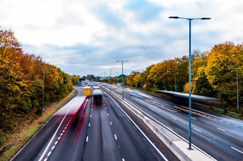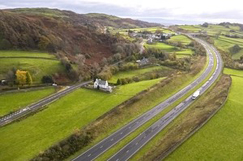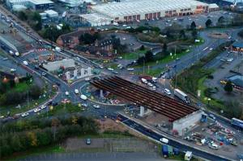 VIDEO: Complexity made easy in £61m flyover
19/01/2022
National Highways has released time-lapse footage showing the 'methodical and complex work' of installing giant steel beams for a new £61m flyover on the A46 at Binley, Coventry.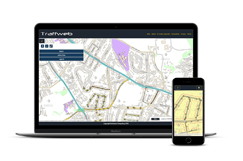 Buchanan Computing: Still breaking new ground after 25 years
19/01/2022
Leading highways software supplier Buchanan Computing is celebrating its 25th birthday this year with the launch of a national platform that enables people to view the UK's parking and other kerbside restrictions for the first time.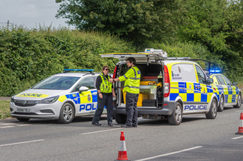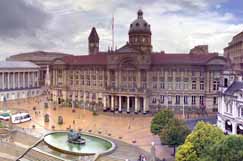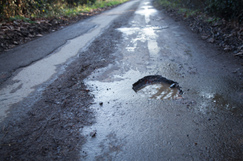 Pothole breakdowns hit record high
14/01/2022
The RAC's patrols attended over 10,000 pothole-related breakdowns last year – the equivalent of 27 every day and the highest annual total since 2018, new figures show.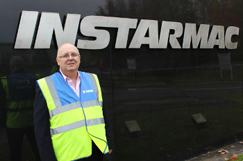 Mr Pothole: 'There is no real oversight'
13/01/2022
Former mayor of Brackley, Mr Pothole (aka Mark Morrell) has spent nine years campaigning for better-maintained roads and as usual this National Pothole Day (14 January) he will be making the media rounds to raise awareness of the issue.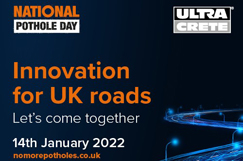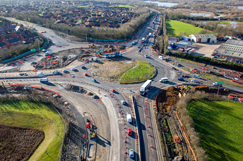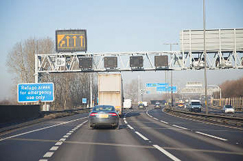 Smart motorway safety: Campaigners react to Shapps' pause
13/01/2022
Reaction to the Government's latest announcement on smart motorways has focused on the need to deliver additional emergency refuge areas (ERAs), while broadly supporting the freeze on new all lane running (ALR) schemes.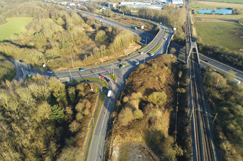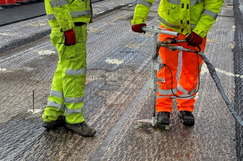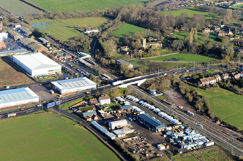 Borough defeats parish in battle over bridge
12/01/2022
Tewkesbury Borough Council has defeated one of its own local parish councils in a court battle over the development of a road bridge over the railway in Ashchurch and Northway.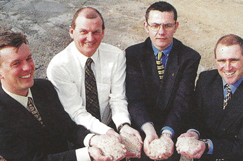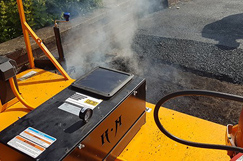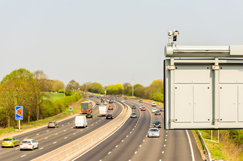 Shapps agrees to pause smart motorways rollout
12/01/2022
Ministers have broadly accepted the recommendations of a report by MPs into smart motorways, including pausing both all-lane running (ALR) schemes that have not started construction and the conversion of dynamic hard shoulder schemes to ALR, and revisiting the case for controlled motorways.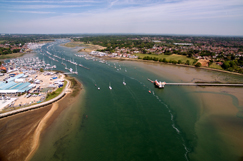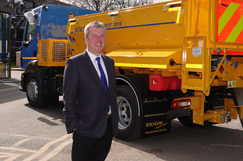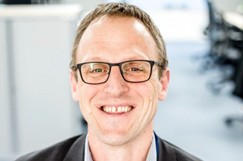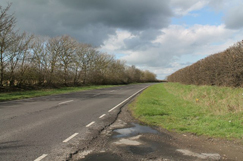 Lincolnshire calls on Shapps to reverse highways cuts
07/01/2022
Lincolnshire County Council has called on transport secretary Grant Shapps to return the millions cut from highways maintenance budgets last year, as the council bemoaned a £12m funding gap in its highways service.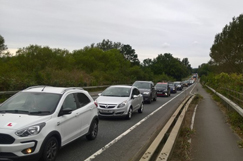 Oxfordshire consults on bold plan to cut car use by a third
06/01/2022
Oxfordshire County Council is consulting on a new transport plan, which aims to cut car journeys by 25% by 2030 and reduce them by a third by 2040 as well as increase cycling trips from 600,000 to one million a week by 2031.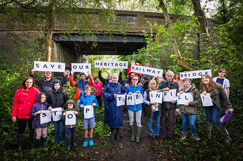 National Highways building bridges over infill threat
06/01/2022
Campaigners have welcomed 'early signs' that 2022 could see National Highways adopt 'a more positive and collaborative approach' to the Historical Railways Estate following an apparent reprieve for a bridge in East Sussex.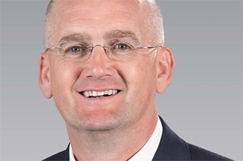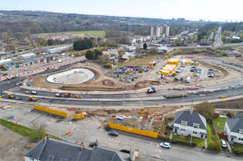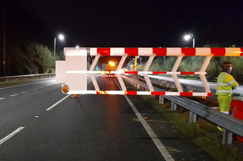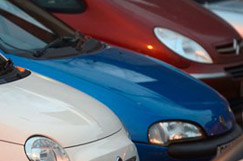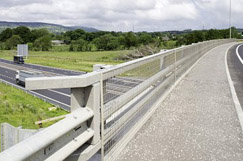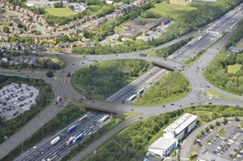 Colas wins £328m Area 9 deal
04/01/2022
Colas has won a contract to manage National Highways' Area 9 network - covering the West Midlands and surrounding counties - worth up to £328m.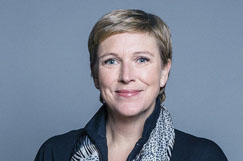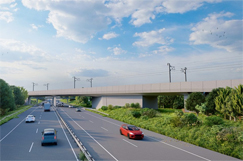 M42 to close for Boxing week
16/12/2021
National Highways has reminded drivers that the M42 will be fully closed between junctions 9 and 10 for HS2 works for a week over the festive period.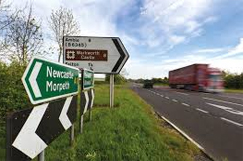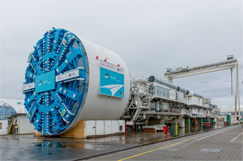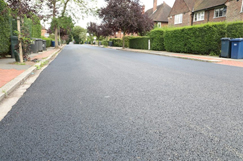 Barnet bounces back better with waste tyres
16/12/2021
Barnet Council has said its highways contractor is achieving 'significant improvements in the sustainability of road resurfacing' with new asphalt technology that uses rubber waste from tyres and reduces embodied carbon.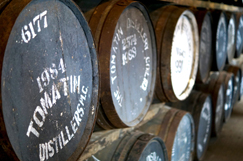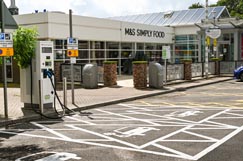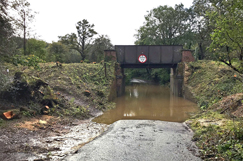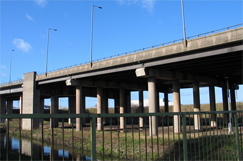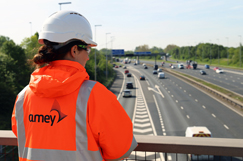 Amey wins £42m ITS contract on Scottish trunk roads
15/12/2021
Amey has secured a new contract worth a potential £42m with Transport Scotland to operate, maintain and upgrade motorway and trunk road technology infrastructure across the whole of the devolved nation.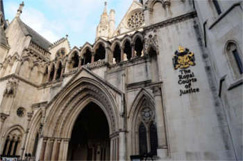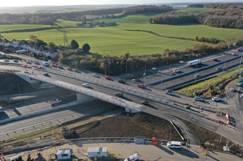 Highways Presents: TotalEnergies
09/12/2021
Highways editor Dominic Browne talks to Gary Schofield, technical manager, and Rick Ashton, market development manager, of the bitumen division at Total Energies.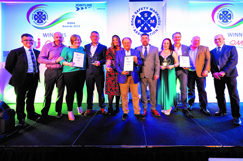 Line up, line up! It's the RSMA conference
09/12/2021
Only the last few spaces are left for the RSMA Annual Conference and Awards dinner, which will take place on 3 February 2022 at the Radisson Blu Hotel, East Midlands.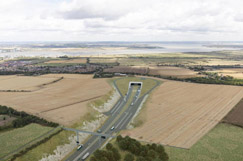 ORR to up scrutiny of RIS 3 deliverability
08/12/2021
The Office of Rail and Road plans to increase its scrutiny of future funding for the strategic road network as plans are drawn up for the third road investment strategy.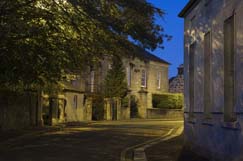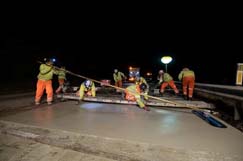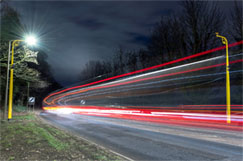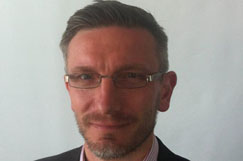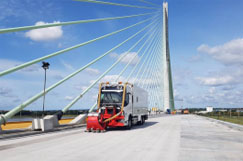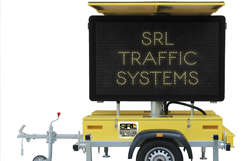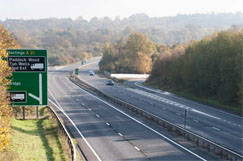 Government launches RIS 3 development process
06/12/2021
The Government has launched the formal engagement process behind National Highways' third multi-billion road investment strategy (RIS 3), outlining six key priority areas for future spending.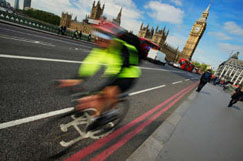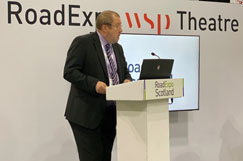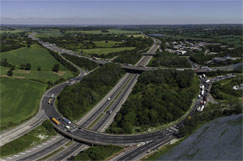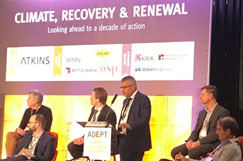 Live Labs 2 'will depend on first wave success'
03/12/2021
Approval for a second tranche of the ADEPT Live Labs programme is likely to depend on whether ministers can see any potential for the techniques developed under current pilots.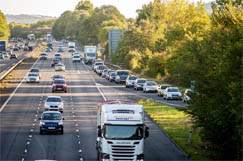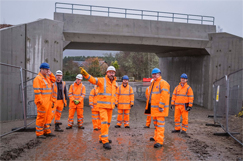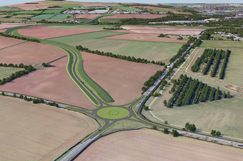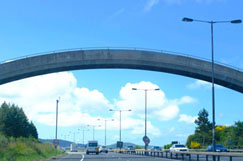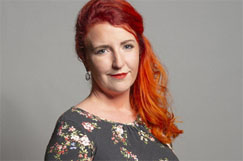 Labour reshuffle moves Haigh to transport
30/11/2021
Labour's surprise reshuffle has seen Louise Haigh appointed shadow transport secretary, replacing Jim McMahon who is moving to cover the environment, food and rural affairs brief.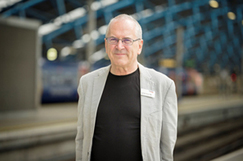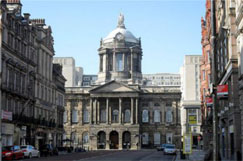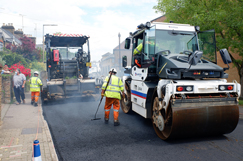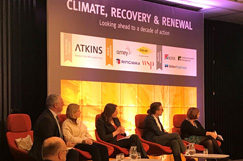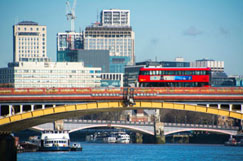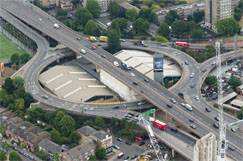 TfL does partial Westway fix amid funding crisis
24/11/2021
Transport for London is to carry out essential maintenance to the A40 Westway between the A40 Northern Roundabout and the Marylebone Road but a second phase of works is currently unfunded.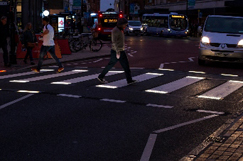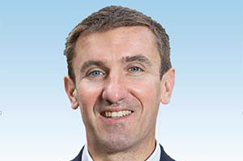 Road Expo: WSP director outlines decarbonisation priorities
23/11/2021
Speaking ahead of his major speech at next week's Road Expo, Scotland's flagship traffic and transport event, David Symons, WSP's UK director of sustainability, made a rallying cry to the sector and highlighted key steps on the road to net zero.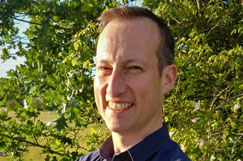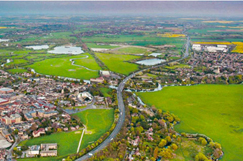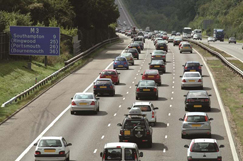 M3 smart motorway scheme first to be halted
23/11/2021
National Highways has halted work on its M3 smart motorway plans following the Transport Select Committee's call for a pause to the roll-out of the controversial road design.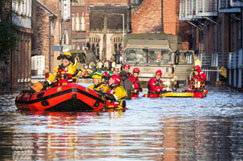 Highways resilience undermined by wider weaknesses, report finds
18/11/2021
Highway authorities have demonstrated excellent resilience in the face of extreme weather events and disasters. However local leaders are at risk of being undermined by a lack of wider support networks including training, IT and data sharing, a major new Government report has found.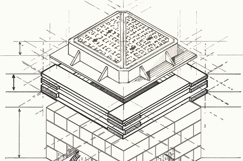 Not any old iron: Shimpac calls for dedicated solutions
17/11/2021
The amount spent on temporary repairs, including specialised work on loose or sunken manhole covers and unsecure highway drains, is a major headache. The team at Shimpac argues that a dedicated ironwork seating system can be the solution.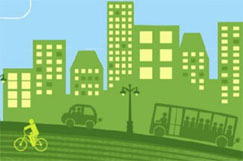 DfT considering zero carbon Live Labs 2
17/11/2021
The Department for Transport (DfT) is considering plans for a sequel to ADEPT's Live Labs project, following the success of the initial programme of technological trials in local places.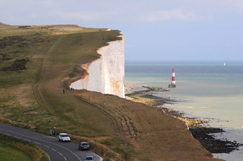 Battle to commence for £730m East Sussex deal
15/11/2021
East Sussex County Council is advertising a contract worth up to £730m over 14 years covering the maintenance, improvement and design of the county's highways and civil infrastructure.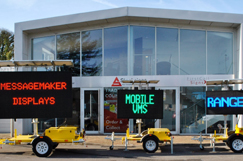 Q&A: Danny Adamson MD at Stocksigns Messagemaker
15/11/2021
Danny Adamson, managing director at Stocksigns Messagemaker, speaks to Dominic Browne about partnerships and innovation in its specialist LED display work under Messagemaker Displays.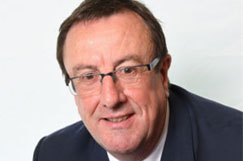 The Insider: Martin Duffy discusses innovation in safety
15/11/2021
According to the Department of Transport, there were over 150,000 casualties in reported road traffic incidents in 2019, and 1,752 of these were fatal - make no mistake, keeping our highways and roads safe is still our most important job.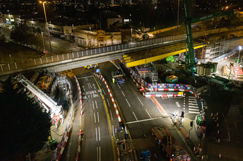 One more heave on Leeds flyover job
12/11/2021
The final phase of work on the Regent Street Flyover project in Leeds city centre will start next weekend with the installation of the northern bridge beams.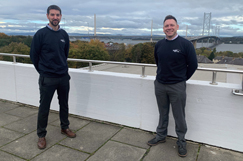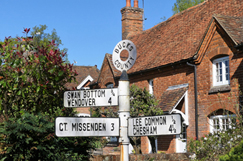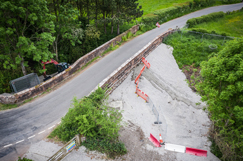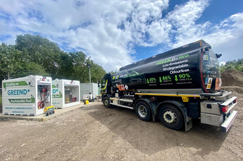 HVO use continues to grow
11/11/2021
Amey is set to trial biofuels across its highways maintenance fleet in Kent to improve its environmental performance.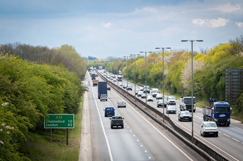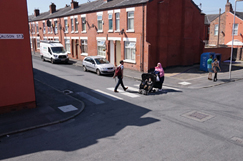 Manchester calls for zebra crossings on side roads
10/11/2021
Greater Manchester's mayor and transport commissioner have written to the transport secretary seeking permission for a mass trial of zebra markings at side roads after new evidence showed that they lead to a 65% increase in drivers giving way.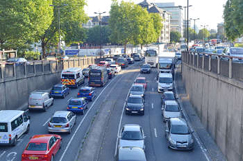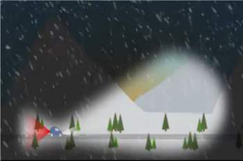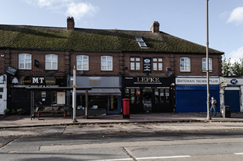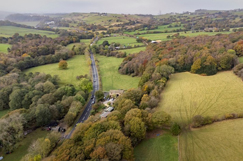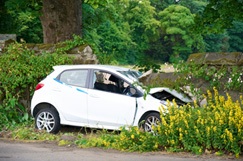 Dashboard throws light on crash factors
09/11/2021
Telematics technology firm Teletrac Navman has launched an interactive online dashboard that provides insights into the issues that influence road safety.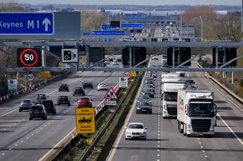 ORR looking for new Road Expert Panel members
09/11/2021
The Office of Rail and Road is recruiting new members for its Road Expert Panel, which meets four times a year to provide 'insight on highways sector interests and issues'.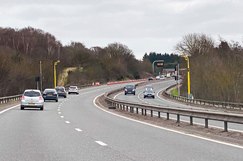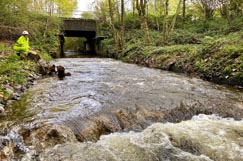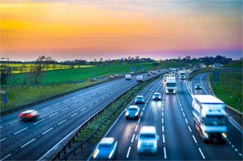 Long read: National Highways - changing emphasis but not commitment
05/11/2021
Highways England may have rebranded as National Highways but the organisation is still going through its most challenging period to date; safety concerns over smart motorways, climate concerns about new roads, and shifting funding settlements all represent some species of gathering cloud. However, CEO Nick Harris is plotting a course to smoother sailing.