Article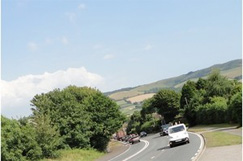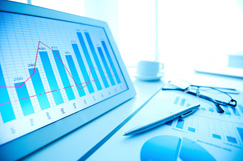 Government to overhaul procurement system
11/05/2021
The Government plans to overhaul public procurement and replace it with 'three simple, modern procedures' to give the public sector more scope to negotiate with potential suppliers to deliver innovative solutions.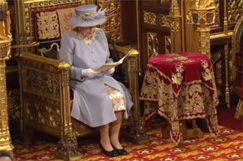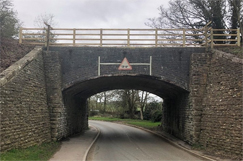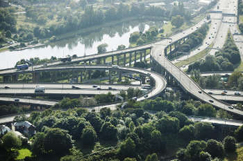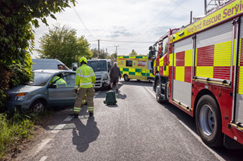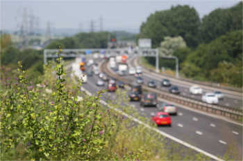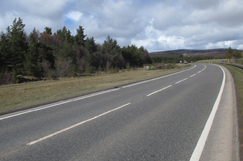 £10m A9 framework finally finds a home
07/05/2021
The Scottish Government's £3bn A9 dualling programme has taken another small step forward with the announcement of the successful bidders for a £10m ancillary works framework, four years after the works were advertised.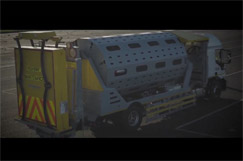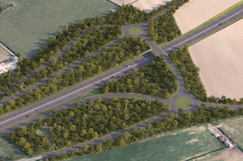 Keltbray posts loss in 'year of human accomplishment'
06/05/2021
Specialist engineering and construction business Keltbray made a pre-tax loss of £9.4m for the year ended 31 October 2020, which it said was driven by the costs of COVID-19, as well as restructuring costs.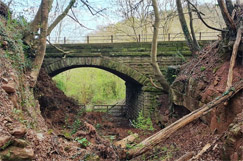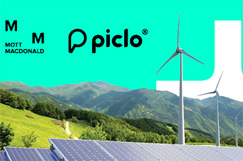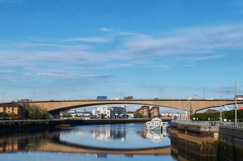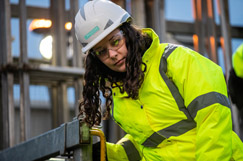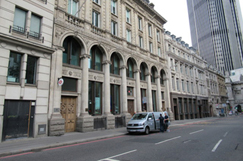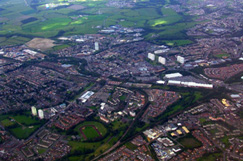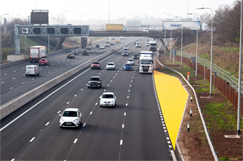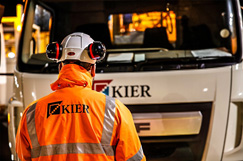 Kier wins six-month Birmingham extension
29/04/2021
Kier Highways has been awarded a six-month extension on its Birmingham Interim Services Contract, which was originally a 15-month deal reported to be worth around £85m.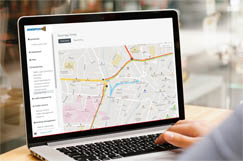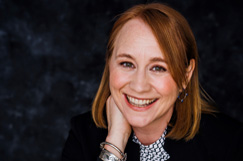 Ramboll appoints new MD
28/04/2021
Global engineering and consultancy company Ramboll has appointed Philippa Spence as its new UK MD, following Mathew Riley's recent appointment to the group executive board as chief operating officer.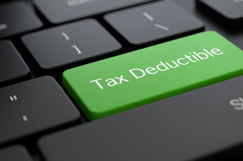 Comment: A super deductor can be a super carbon reducer
28/04/2021
The Treasury's Super Deduction Tax Savings offer means that for expenditure incurred between 1 April 2021 until the end of March 2023 companies can claim 130% capital allowances on qualifying plant and machinery investments. Gary Spencer, MD at Meon Ltd, discusses the benefits for highways companies.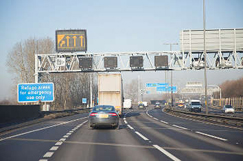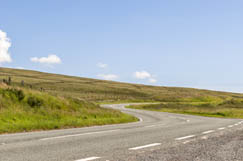 Seven share £60m Welsh surfacing works
26/04/2021
Cyngor Gwynedd Council has appointed seven contractors to a framework worth up to £60m to provide surfacing and other works across north and mid-Wales.
Griffiths scoops ECI deal on £38m bypass
26/04/2021
North Somerset Council has awarded Alun Griffiths an early contractor involvement (ECI) contract for the Banwell Bypass and local highway improvements, which could be worth £38m.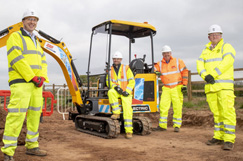 Colas digs deep to go electric
23/04/2021
Colas has teamed up with hire company GAP Group Ltd and taken delivery of a purpose-built electrical excavator for use on its £38m major improvements scheme on the A46 Stoneleigh Junction.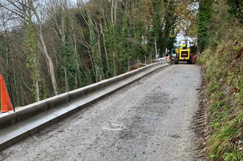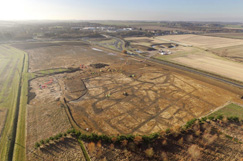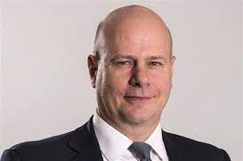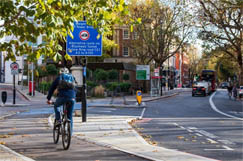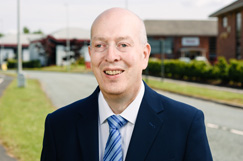 The long read: Will Britain's personal journey to LCRIG
22/04/2021
Will Britain has been president of the Local Council Roads Innovation Group (LCRIG) since the organisation's formation in 2013. Here, he discusses the group's journey to where it is today, how he has used his own career experience to help overcome challenges and the importance of removing barriers to change.
Highways Presents: Roadgrip
22/04/2021
Highways editor Dominic Browne speaks to Roadgrip director Richard Powell about the most environmentally friendly way to maintain a road.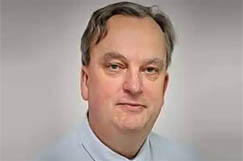 'Familiar face' Robinson back at RSTA
22/04/2021
Dr Howard Robinson, the former chief executive of the Road Surface Treatments Association (RSTA), has become the organisation's chairman.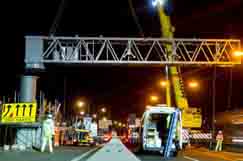 Senior MP criticises smart motorway safety progress
22/04/2021
Highways England has pledged to accelerate safety improvements on smart motorways in its first progress report since a national 'stocktake' of the controversial schemes, though critics say change is not happening fast enough.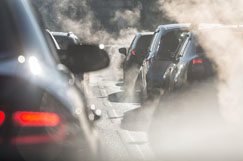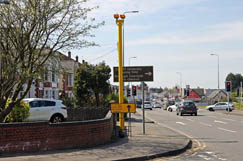 Jenoptik red light enforcement gets green light
21/04/2021
Jenoptik Traffic Solutions UK has received Home Office Type Approval for a new red light enforcement system that uses a stand-alone camera to spot violations at signal-controlled junctions.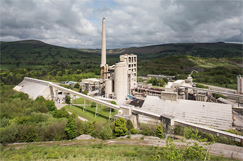 Breedon sees 'increasingly positive' prospects
20/04/2021
Construction materials group Breedon saw increased revenue in the first quarter of 2021 compared to the equivalent period last year, which largely predated COVID-19 restrictions.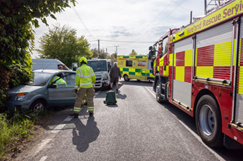 PACTS: Corrections could improve STATS19
20/04/2021
More accurate data on road casualties should be a priority and not restricted to the initial judgement of police officers at the scene, a major road safety charity has said.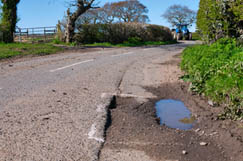 RAC pothole figures 'a watershed moment'
20/04/2021
Drivers are having to use roads that often 'resemble the surface of the Moon', the RAC has said after revealing a 37% year-on-year rise in pothole-related breakdowns in the first three months of 2021.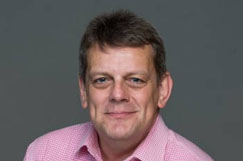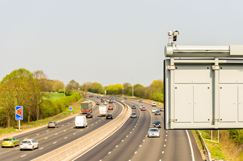 Highways England backtracks on SVD spacing
19/04/2021
Highways England has admitted that radar units used to detect stopped vehicles on smart motorways are too far apart, despite having previously placed an £18m order based on the existing spacing.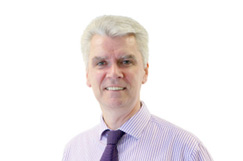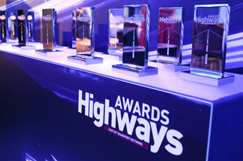 Highways Award dedicated to Steve Berry OBE
15/04/2021
The top awards ceremony in the highways sector will have a category permanently dedicated to the late Steve Berry OBE, as a testimony to his lasting impact and legacy.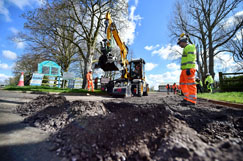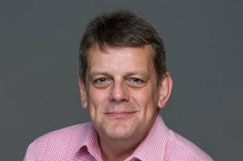 Tugwell lined up for top job at TfN
15/04/2021
Martin Tugwell, current president of the Chartered Institution of Highways and Transportation, is in line to become the new chief executive of Transport for the North.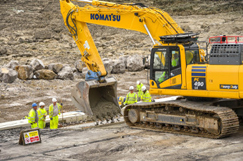 ICE reviews infrastructure planning
14/04/2021
The Institution of Civil Engineers has questioned whether Britain's model of planning and prioritising – as led by the National infrastructure Commission – 'is as effective as it could be'.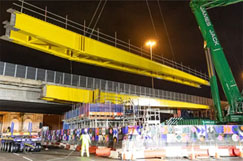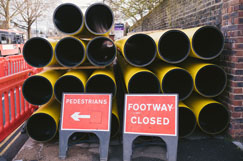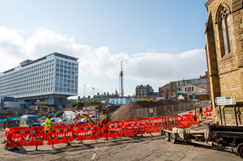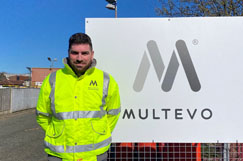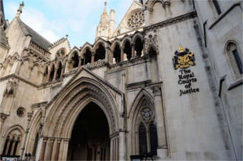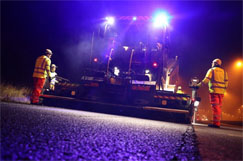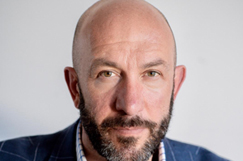 SRL announces new chief operating officer
12/04/2021
SRL Traffic Systems has appointed Adrian Murphy as chief operating officer following what it described as a period of substantial investment and strong revenue growth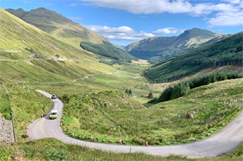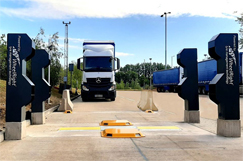 Highways England turns up the pressure on lorry safety
12/04/2021
Highways England has said trials of new safety technology funded under its Designated Fund for innovation have proved hugely successful and that it plans to roll the system out at strategic route locations across the country.
In Memoriam: Steve Berry OBE
09/04/2021
It is with enormous sadness that Highways reports on the death of our friend Steve Berry OBE, head of highways maintenance, innovation, resilience, light rail and cableways at the Department for Transport.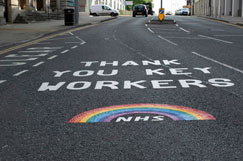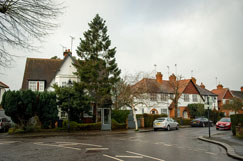 £224m framework has plenty of headroom
08/04/2021
A London borough is seeking bidders for highways and transport services framework contracts that could be worth £224m, although actual spend over the existing four-year frameworks has been just over £10m.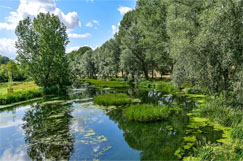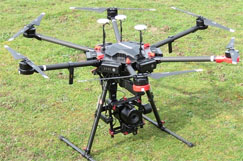 Live Labs drone project hits new heights
08/04/2021
Amey is embarking on the second phase of its drone trial technology project in Kent, focusing on inspecting vegetation and highways assets and identifying defects in power and water utilities infrastructure.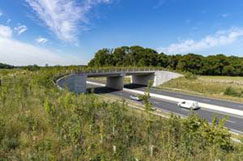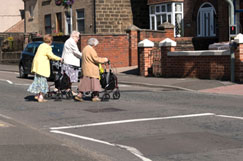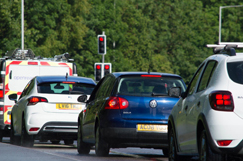 Councils urged to bid for £15m traffic signals cash
08/04/2021
The Department for Transport is urging English local authorities outside London to submit expressions of interest for a share of £15m of new funding to repair and upgrade their traffic signals.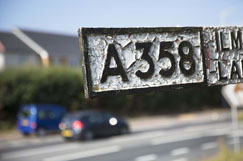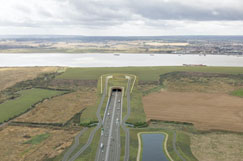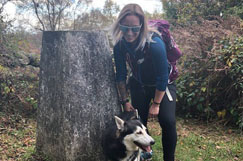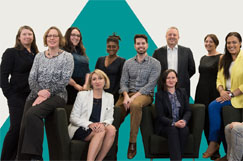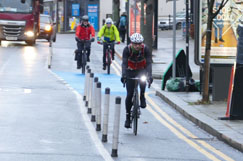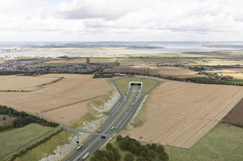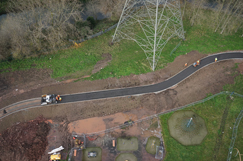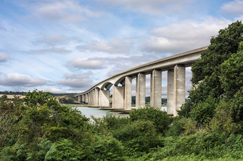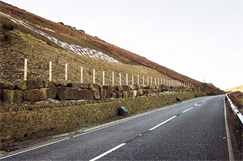 National Roads Fund: Just £426m in two years for local roads
01/04/2021
The Department for Transport (DfT) has insisted that it will fund 'over 50' local road upgrades during this Parliament from its flagship National Roads Fund (NRF) despite allocating just £426m in two years and funding only eight schemes so far.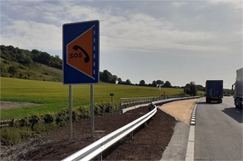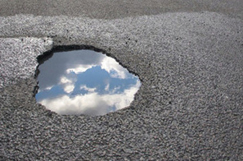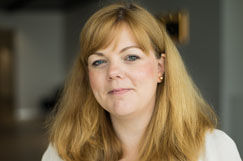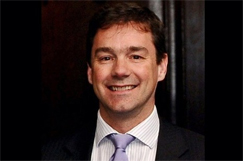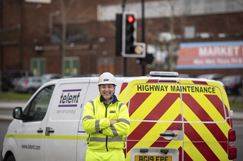 Telent scoops £700k Solihull deal
29/03/2021
Solihull Council has awarded Telent a 10-year traffic signal maintenance contract covering more than 160 highways assets.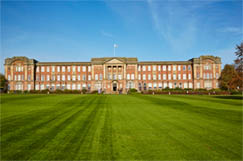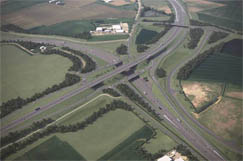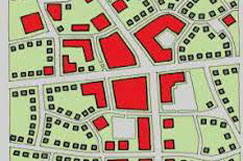 'Make Manual for Streets Government policy,' CIHT says
25/03/2021
The Chartered Institution of Highways and Transportation has called for the seminal 'Manual for Streets' design documents to be made government policy 'to improve the integration of planning and transport'.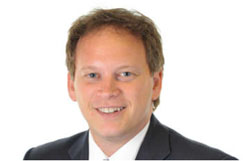 Shapps brings in ORR to check smart motorway report
25/03/2021
Transport secretary Grant Shapps has said he intends to delay publishing a progress report on smart motorway safety until 'the summer', despite recently telling MPs that he would 'come back to this House and report on it very quickly'.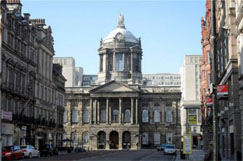 Liverpool operated culture of 'rule avoidance' in highways
25/03/2021
An independent report into the procurement of highways-related services at Liverpool City Council has called for the highways service to be completely restructured after finding a culture of 'rule avoidance' leading to excessive costs.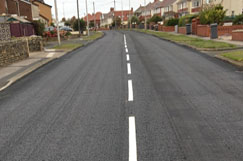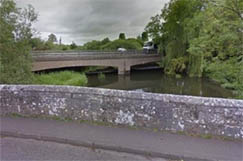 VolkerFitzpatrick wins A31 widening deal
24/03/2021
VolkerFitzpatrick has bagged the contract to carry out a widening of the A31 at Ringwood in Hampshire, which is expected to cost between £25m and £30m.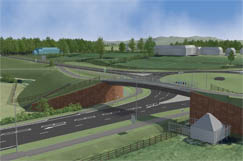 £65m Carlisle link road winner announced
24/03/2021
Morgan Sindall has edged out bids from BAM Nuttall, Galliford Try and Kier to land the first stage of a £65m job to build the Carlisle Southern Link Road.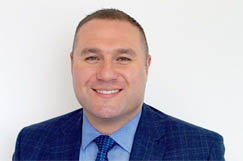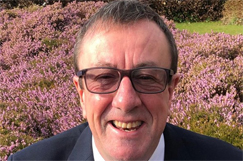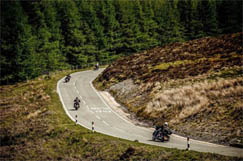 £12m more for Welsh roads as election nears
24/03/2021
The Welsh Government has announced an extra £12m for local authorities to 'fix potholes and improve roads, pavements and active travel routes' across the country.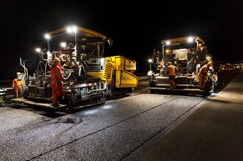 Highways England collaboration produces supernatural success
23/03/2021
Highways England is heading up an international effort to find the best products and systems available for the removal of older 'ghost' road markings to provide clear direction to our drivers. Innovation director Paul Doney gives an update on this area of innovation.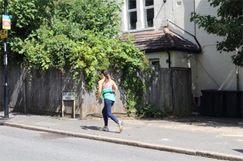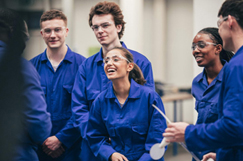 RSMA helps to kickstart careers
18/03/2021
The Road Safety Markings Association has been approved as a Kickstart Gateway Provider for the Government's Kickstart Scheme and is looking forward to working with members and partners to deliver new talent into the road marking and wider highways industry.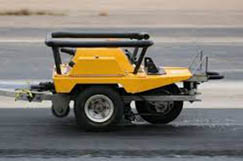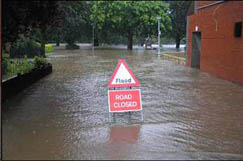 UK Roads Board to investigate DfT flooding concerns
18/03/2021
The UK Roads Board is carrying out an investigation into flooding and drainage on the network after a Department for Transport official said there were concerns about the level of understanding in this area.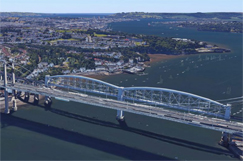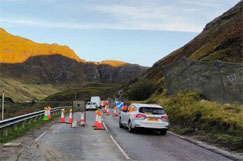 Matheson agrees Glen Croe route for A83
18/03/2021
The Scottish Government has identified the Glen Croe corridor (Option 1), adjacent to the existing road, as its preferred route corridor for the A83 at Rest and Be Thankful.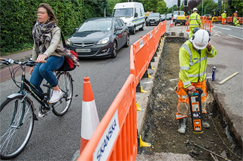 Cambridgeshire's roads go under new management
18/03/2021
Cambridgeshire County Council has agreed to a subsidiary of M Group taking over its highway maintenance contract following Skanska's decision to sell its infrastructure services business.