Article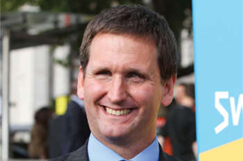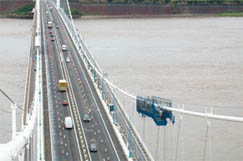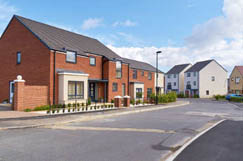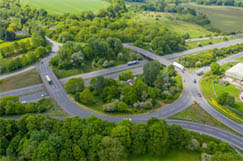 Council funding row as M4 junction works start
06/08/2020
Work is to start next week on a £17.5m motorway junction improvement project after the council controversially diverted nearly £5m from an art gallery to make up a funding shortfall.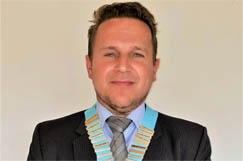 Webb takes the chains at the IHE
05/08/2020
The presidency of the Institute of Highway Engineers (IHE) has been officially handed over to Stephen Webb, who will serve until June 2022.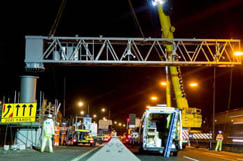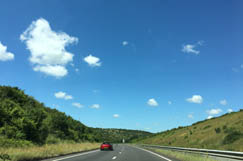 Kier wins £160m Area 4 deal
05/08/2020
Highways England has awarded Kier Highways a contract worth up to £160m over eight years to maintain its roads in Kent and Sussex.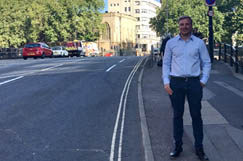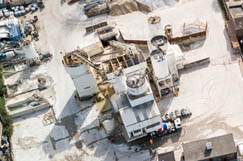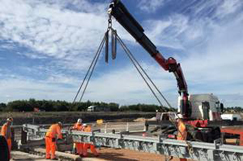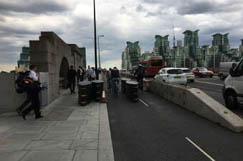 TfL to close key Thames crossing for short-term fix
04/08/2020
London's Vauxhall Bridge will be closed to general traffic from the weekend for what Transport for London described as 'critical maintenance', but no date has been set for 'top priority' major renewals that were postponed due to a lack of cash.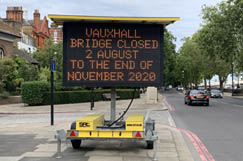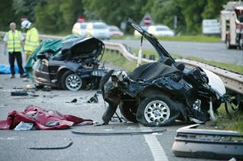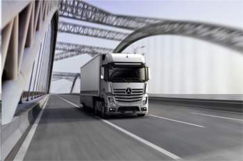 Are e-highways the future of road freight?
30/07/2020
A study by some of the UK's top universities has argued most of the carbon dioxide emissions from road freight could be eliminated by the introduction of e-highways, which use overhead charging cables for electric lorries.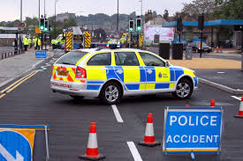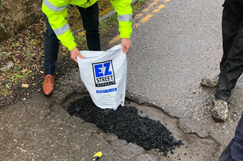 Red Stag Materials makes ESPO breakthrough
30/07/2020
Red Stag Materials has won a place on the ESPO 250_20 Road Repair Materials Framework, allowing them to reach more public sector clients with exclusive cold asphalt solutions.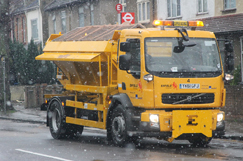 The Insider: Martin Duffy on becoming the CEO of LCRIG
30/07/2020
In order to help facilitate the next steps for LCRIG the Board asked me to join as CEO just about a month ago and of course, I was delighted to accept. After all, I thought 'now all the hard work has been done…' Not unexpectedly I was sadly wrong.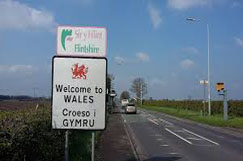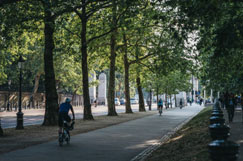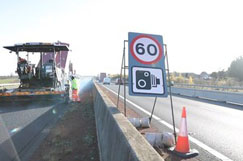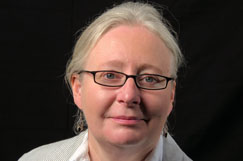 Big Interview: ITS UK's Jennie Martin
27/07/2020
Following the launch of the first ITS UK manifesto, secretary general Jennie Martin talks to Dominic Browne about horses and driverless cars, nudges over sticks and a future based more on intelligent networks than extra capacity.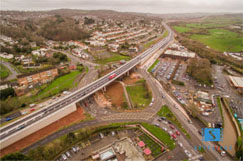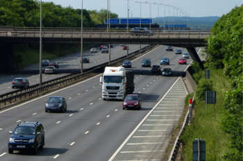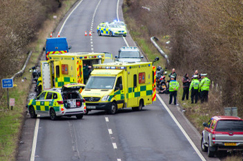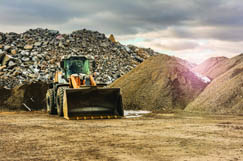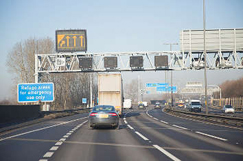 Industry awaits 'missing piece' of RIS 2
22/07/2020
Highways England is unable to say exactly when it will publish its 2020-25 delivery plan, which should have been made public shortly after the second Road Investment Strategy (RIS 2).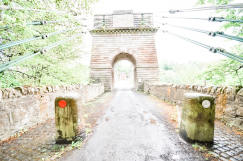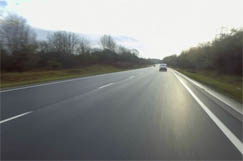 Eurovia smooths the path to success
22/07/2020
Eurovia technical director Paul Kidd talks to Highways about how the company is taking customer-focused innovation into the operational realm of maintenance and construction.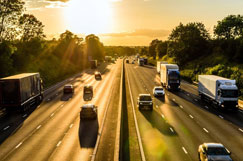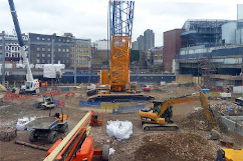 CLC publishes COVID costs toolkit
21/07/2020
The Construction Leadership Council (CLC) COVID-19 Task Force has published a methodology for assessing and reporting the cost implications of disruption due to the pandemic.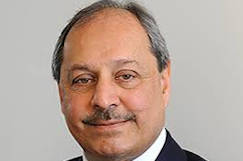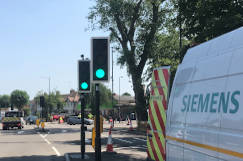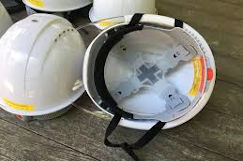 A force for good in the market
20/07/2020
Equipment hire is a significant part of the infrastructure and civil engineering sector. A new business has been launched to help support those who ensure the roads sector has the tools for the job.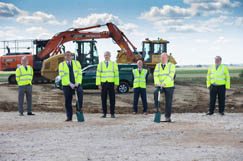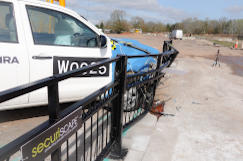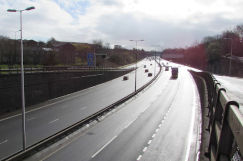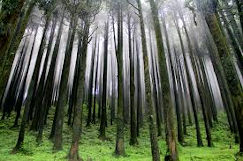 WJ goes pine fresh to reduce carbon
17/07/2020
Leading road marking company WJ has teamed up with Kraton Corporation, a global producer of pine chemicals, to make road marking products with a significantly lower footprint.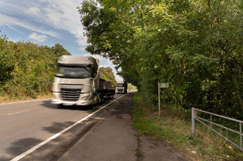 DfT bans old tyres to boost safety
16/07/2020
Ministers have announced a ban on tyres aged 10 years and older on lorries, buses and coaches on roads in England, Scotland and Wales.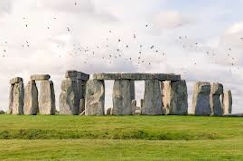 Stonehenge decision delayed again
16/07/2020
The Department for Transport (DfT) has announced another delay to its decision on whether to approve the development of the Stonehenge Tunnel.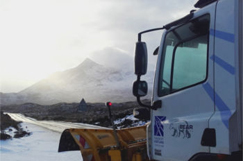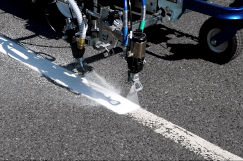 Meon launches Virtual EXPO
16/07/2020
Meon has launched a Virtual EXPO showcasing new-to-market innovations and good practice in managing, specifying and contracting the nation's infrastructure.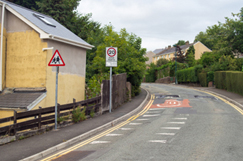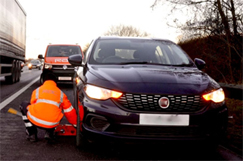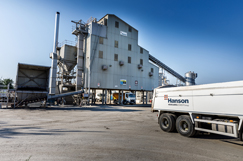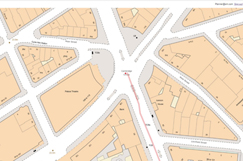 Streetworks by numbers
15/07/2020
The Department for Transport's (DfT) long-awaited Street Manager database went live from the beginning of this month with a method of identifying specific locations at its heart. Chris Ames takes a look at the many uses of the Unique Street Reference Number (USRN).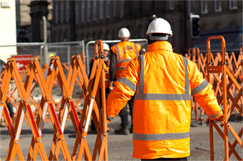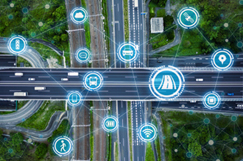 ITS UK's 10-point manifesto
13/07/2020
The UK's Intelligent Transport Society, ITS (UK), has released a 10-point manifesto setting out its commitments to the transport technology sector and the travelling public.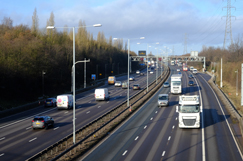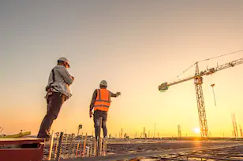 Balfour Beatty seizes the opportunity
13/07/2020
Balfour Beatty has released a report considering how best to seize the moment, learn the lessons of lockdown and embed long overdue change in the infrastructure sector, with a list of recommendations and key points for the future, near and far.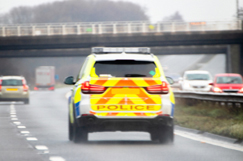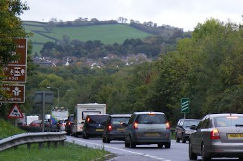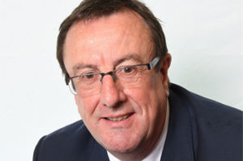 Duffy takes the reins at LCRIG
10/07/2020
The Local Councils Roads Innovation Group (LCRIG) has announced the appointment of industry stalwart Martin Duffy as its interim chief executive.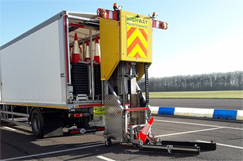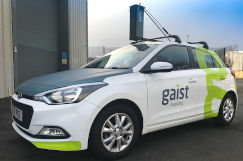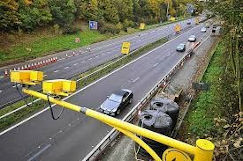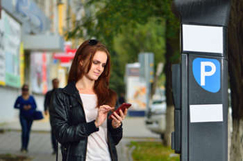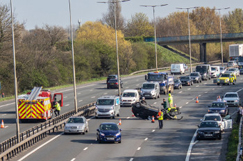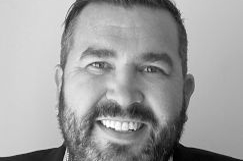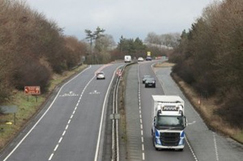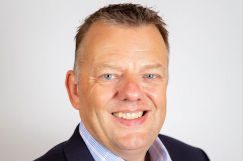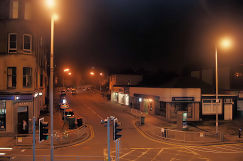 Siemens wins 10-year UTC deal at Renfrewshire
08/07/2020
Siemens Mobility Limited has won a 10-year contract with Renfrewshire Council to upgrade and expand the authority's traffic control system thought to be worth in the region of £1.9m.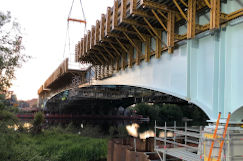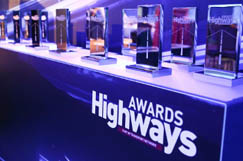 Keeping the Awards show on the road
08/07/2020
The Highways Awards 2020 – one of the biggest nights in the sector's calendar – has been postponed until January but is still planned to take place as a full-scale live event at the Royal Lancaster Hotel.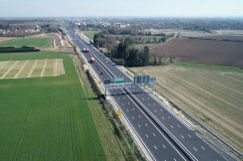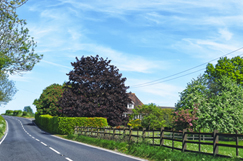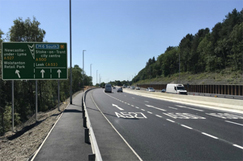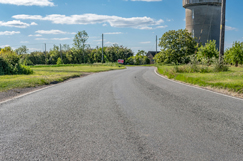 Comment: UKPMS accreditation has evolved
06/07/2020
Ro Cartwright and Chris Spong explain recent fundamental changes to UKPMS (the standard for UK Pavement Management Systems) and a process for new systems to become accredited.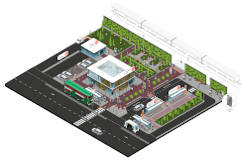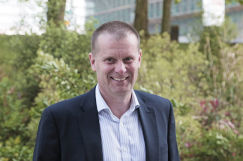 The COVID acceleration?
06/07/2020
Necessity and great invention often go hand in hand. Peter Baynham, Atkins UK's head of strategic highways, talks to Dominic Browne about remembering the lessons of the last few months and the positive changes for business.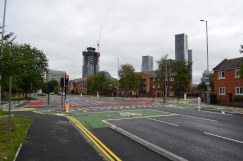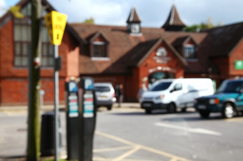 The world of parking is not standing still
03/07/2020
The International Parking Community (IPC) has launched a new special interest group to focus on the specific interests of accredited service providers and announced it will be hosting a programme of webinars with members.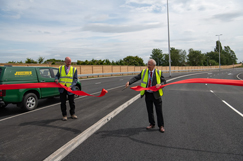 The road to Wigan town
03/07/2020
Jones Bros has completed a major highways scheme that promises better connectivity to Wigan's town centre.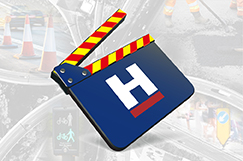 Highways presents ... Highways Presents
03/07/2020
Highways magazine is launching a brand new service called 'Highways Presents' that encompasses the power of video to give readers a chance to learn from experts across the sector in just five minutes, similar to a TED Talk.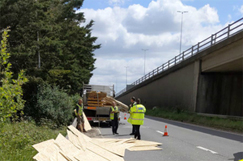 Safety warning over unsecured loads
02/07/2020
Highways England has reminded drivers to check that the loads they are carrying are safely secured as it released a video of a roadworker being knocked down by a flying metal object and images of items strewn across roads.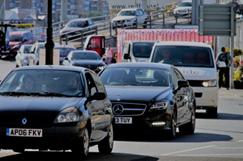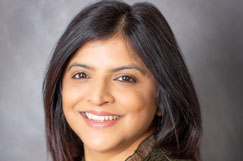 Local Diary: The fight for data-driven safety models
02/07/2020
The latest in Highways' Local Diary series - Kully Boden, highway asset team leader for Derby City Council, reports on a research project to develop a local authority crash model for skid resistance.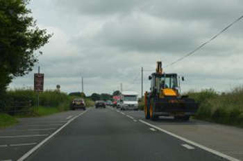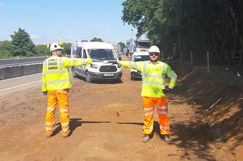 Creativity, keeping safe and carrying on
01/07/2020
Following praise for Highways England from the strategic roads watchdog for 'acting with speed and decisiveness' in its response to the pandemic, Highways gets a briefing on some of the innovative ways the government-owned company has kept people safe and the country moving.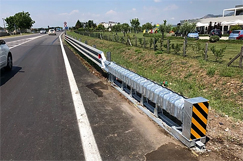 Italian job set to save lives
01/07/2020
Safety and security specialist Highway Care has a deal with Italian firm SMA Road Safety to become UK Distributor of SMA's full range of road safety solutions.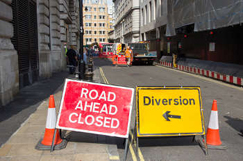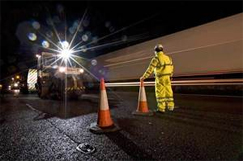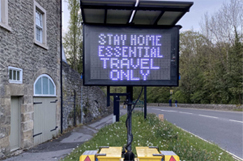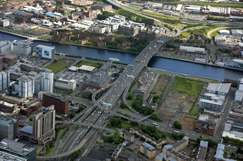 Listing bid as bridge hits a half century
26/06/2020
The fiftieth anniversary of Glasgow's Kingston Bridge is being celebrated with a bid to get the structure listed as a structure of historic and architectural interest.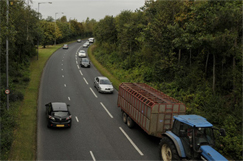 Northern Ireland looks to progress 'flagship' road schemes
25/06/2020
The Northern Ireland Executive has said it aims to aid economic recovery by progressing a raft of strategic infrastructure schemes and flagship projects, including the much-delayed £1bn-plus A5 Western Transport Corridor scheme.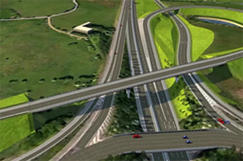 Highways England looks to fix M60 'missing link'
25/06/2020
The only motorway in England which drivers need to leave to continue their journey on the same motorway could be about to get its missing link in the form of a redesigned interchange.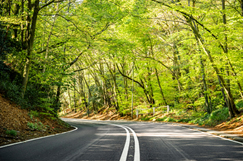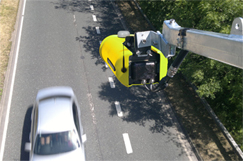 Link-up aims to be the new word in safety
23/06/2020
Safety and security firm Highway Care and technology provider Neology have announced a new partnership for the use of Temporary Average Speed at Roadworks.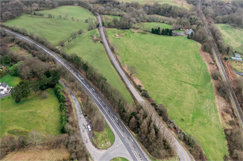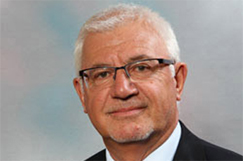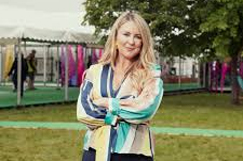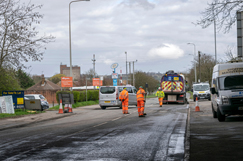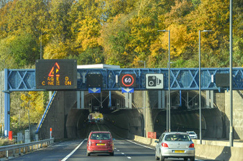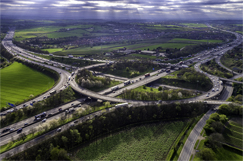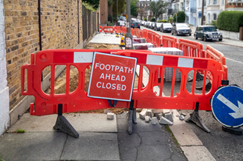 Watch your step on footway assessments, Gaist warns
18/06/2020
A technology company has warned of the need for cost-effective and safe means of assessing the condition of footways as the newest edition of the Specification for the Reinstatement of Openings in Highways is set to bring in new requirements.