The final cost to taxpayers of a troubled Welsh highways scheme remains unknown, two years after the Welsh Government revealed it was in dispute with contractor Costain over liability for a 25% cost increase.
In October 2017, the Welsh Government admitted that dualling the A465 Heads of the Valleys road through the Clydach Gorge, between Gilwern and Brynmawr, was proving more difficult than expected.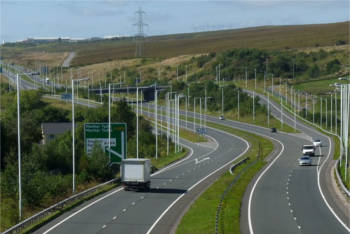 The original cost estimate was £220m. In April 2019, transport minister Ken Skates said the cost was projected to be £54.9m (including VAT) 'over the revised budget'.
Asked whether the dispute was now settled and when the project would finish, a government spokesman told Highways: 'The Welsh Government and Costain are currently undertaking a review of how the remainder of the project can be best delivered.
'The project team is targeting a completion date for the entire project at the end of 2020, with completion of the eastern half of the project coming before that date.
'The estimate of £54.9m over the revised budget remains up-to-date, although final costings are subject to change dependent on discussions with Costain.'
Two years ago, the Government said it was considering completing the eastern half by October 2018, later deferred to spring 2019.