Lawyers have criticised National Highways over an alleged lack of transparency in its consultation process for the huge A66 dualling scheme.
The national roads operator held 'targeted non-statutory consultations' that were not publicised or locatable on its consultation website.
The A66 Northern Trans-Pennine project is upgrading single carriageway sections of road to dual carriageway and making improvements to the junctions along the route.
As a nationally significant infrastructure project (NSIP), National Highways needs to apply for a development consent order for the scheme and has said it will submit its application this month.
Lawyers for Transport Action Network (TAN) described it as effectively the combination of at least eight different NSIP schemes along a fifty-mile stretch of the A66.
In a letter to National Highways, Richard Buxton Solicitors said TAN was 'extremely concerned' that the roads operator was rushing the scheme development because it is part of Project Speed, 'resulting in inadequate and potentially unlawful consultations'.
Among other concerns, lawyers highlighted four consultations that they said could not be seen by the wider public, despite including 'considerable changes' to the design that was presented in the statutory consultation autumn, with no information provided regarding the environmental impacts of the proposed changes.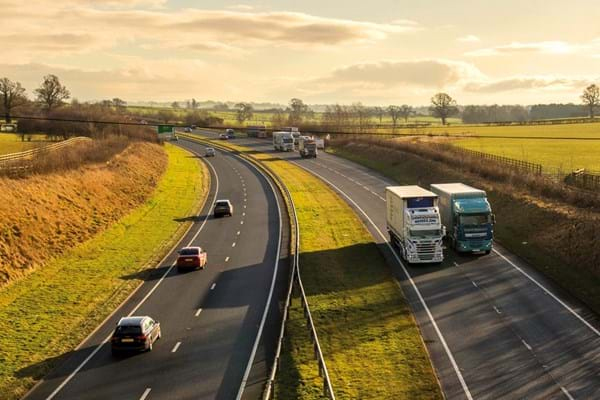 They said the consultations, which took place earlier this year, were not advertised publicly on the National Highways scheme page or social media, did not appear on the National Highways consultation hub, could not, and still cannot, be located by searching that page, nor were they accessible via a publicly locatable link.
TAN emphasized that statutory guidance sets out the importance of consulting the public on the preliminary environmental information report (PEIR) and the environmental impacts from changes after the statutory consultation need to be explained and included in an updated PEIR.
The lawyers warned that the consultation could render the scheme unlawful, adding: 'It is in everyone's interests that these consultations are run properly, otherwise they may be legally defective.'
Lee Hillyard, National Highways' A66 project director, said it had carried out the 'targeted supplementary consultations' by contacting and engaging directly with people impacted by the more significant design changes since the end of the statutory consultation.
He added that the findings will be published in the consultation report, part of its DCO submission.
He said: 'We held seven events in those areas, which were attended by 385 people. We also produced a winter update which includes all the recent design changes, alongside our consultation summary report, and both can be viewed online.
'We continue to engage at a local, regional and national level. We regularly speak to stakeholders to understand their thoughts on the individual schemes and overall impact of the project as it evolves. Feedback from all parties is considered by our design teams and factored in where possible.'