Scottish infrastructure secretary Michael Matheson has given the go-ahead for the completion of the statutory procedures for a section of the A96 dualling scheme – two years after a public inquiry.
The announcement follows a political row over the Scottish Government's commitment to dual both the A96 from Inverness to Aberdeen and the A9 from Perth to Inverness, with each project estimated to cost £3bn.
Following a report in Highways, first minister Nicola Sturgeon was asked in the Scottish Parliament to confirm that her Government was committed to completing both projects 'in full and within the original target timescales'.
She declined to do so, stating: 'COVID has had an impact on the projects, and we will need to consider exactly what that impact will be going forward.'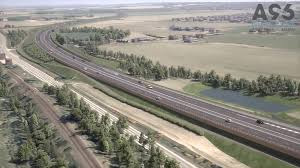 She described dualling the A96 as 'a significant undertaking that requires careful in-depth planning and design', adding: 'Once the statutory process concludes, a timetable for progress can be set.'
Mr Matheson, cabinet secretary for transport, infrastructure and connectivity, said his decision regarding the A96 Dualling Inverness to Nairn (including Nairn Bypass) scheme 're-enforces our commitment to dualling the A96 and investing in the Highlands'.
He said: 'We are continuing to progress our ambitious plans to dual the A96 between Inverness and Aberdeen, delivering around 88 miles of upgraded road.
'Our plans for this section also include nearly 19 miles of off-carriageway shared-use facilities for non-motorised users which will connect local communities along the route and facilitate active travel within the corridor.
'This huge milestone for the programme leads the way for other sections of the route to follow as we continue to advance the detailed development and assessment of the preferred options for the Hardmuir to Fochabers and East of Huntly to Aberdeen schemes.
'When completed the dualling programme will bring many benefits to local communities, businesses, visitors and road users living, travelling and working along the corridor including reduced journey times, improved journey time reliability, improved road safety and opportunities for active travel.'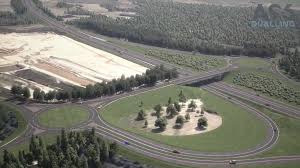 Plans to upgrade the A96 between Inverness and Nairn to dual carriageway with a bypass at Nairn date back to the first Strategic Transport Projects Review (STPR), published by Transport Scotland in 2008, while the intention to fully dual the A96 was announced in December 2011.
Following the development and assessment of the preferred option and the publication in November 2016 of draft Orders and an Environmental Statement, a Public Local Inquiry into the scheme began on 30 October 2018.
This concluded on 20 November 2018, providing recommendations to ministers, that have now been largely accepted by Mr Matheson.