Traffic management vehicle supplier Blakedale has been acquired by Northgate Vehicle Hire at an initial cost of £11m.
Northgate described Blakedale as the UK's largest privately owned traffic management company, with a specialist fleet of 334 traffic management vehicles supplied to highways contractors for rental and contract hire, ranging from 3.5 to 18 tonnes and including impact protection vehicles, welfare vans and bespoke traffic management vehicles.
It said the acquisition enables it to grow its share of the traffic management sector at a time when the Government has pledged strategic long-term investment in UK roads until 2050.
Northgate, which is part of Redde Northgate plc, said Blakedale shares its customer-centric approach that the strength of the brand allows it to operate with Blakedale as a separate division and retaining its people and 20,000 square foot premises in Matrix Park, Chorley (pictured).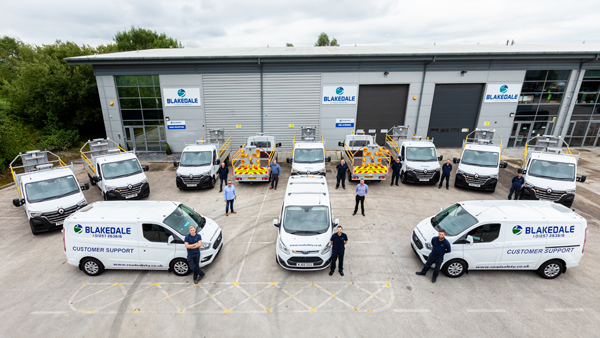 Redde Northgate's preliminary results state that the Group acquired 100% of the equity capital of Blakedale for an initial consideration of £11m on 2 July.
Family shareholder Carmen Bowley will remain as joint-MD 'to ensure a smooth transition process during the coming months', while Northgate has appointed Jon Taylor as joint-MD to initially work alongside her.
Martin Ward, CEO of Redde Northgate plc said: 'We are extremely excited that Blakedale will become part of our wider group. It's a great business with both rental and specialist vehicle build capability that will provide a wider range of essential services to our blue-chip clients.
'It's a perfect fit with our Northgate Vehicle Hire business which already operates in the traffic management sector.'
Ms Bowley said: 'We are very proud of what Blakedale has achieved over the past 30 years. It is a modern business with excellent facilities that is at the forefront of a fast-moving industry. We are pleased to become part of the Redde Northgate family to support the long-term growth of the business.'