Construction materials company Breedon Group has temporarily suspended production at UK sites, with the exception of its Hope cement plant and operations that serve critical supply needs.
Its operations in the Republic of Ireland, including the cement plant at Kinnegad, continue to operate pending further guidance from the Irish Government.
The company said it had been gradually winding down the relevant sites for a week while ensuring that they are in a condition to be quickly and safely brought back online at the appropriate time.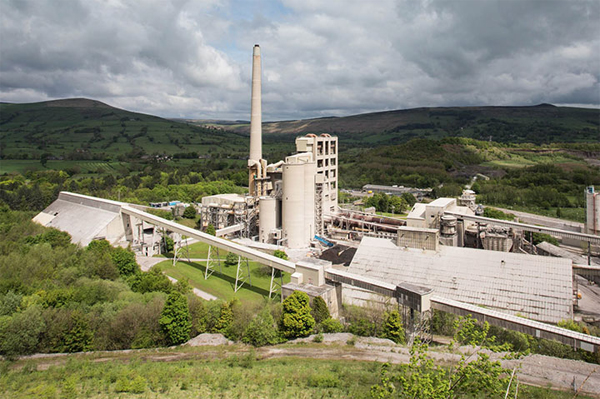 The iconic Hope cement works in Derbyshire
Breedon said that following the Government lockdown on March 23 'there has been an immediate and significant reduction in demand for our products which we expect to continue until restrictions on movement are relaxed'.
It has immediately restricted capital expenditure to only committed and critical projects and halted all discretionary expenditure.
'We will make full use of any government support, including tax reliefs and other forms of financial aid, as they become available,' the firm said.
Infrastructure firm Mace also announced this week that it had suspended all operations for an initial 48 hours from Tuesday, with the exception of safety critical works – while it consults clients and the supply chain. That shutdown has now been extended to the 31 March.
CEO Mark Reynolds said: 'The health, safety and wellbeing of our people and the communities they work in is our top priority, and unless we are certain sites can operate safely and in accordance with guidance we will not re-open them.
'All of our office-based staff are working from home to ensure business continuity as far as possible, and our business resilience teams are working to manage disruption and prepare our construction projects to return to full operation as soon as it is safe to do so.
'We continue to work closely with the Construction Leadership Council, Build UK and others to ensure our industry takes a unified approach to responding to Government guidance and ensure that the health, safety and wellbeing of all our people and those working for our supply chain partners and clients remains the number one priority.'