Breedon Group has celebrated an 'excellent performance' in its 2019 full-year results, with its profit before tax jumping by 18% to reach £94.6m from £79.9m in 2018.
The construction materials group in Great Britain has seen its revenue rise by 8% to reach £929.6m in 2019, up from £862.7m - after shifting 20.2 million tonnes of aggregates, up from 19.4 million tonnes in 2018.
It also paid off more than £20m in net debt, driving the total amount down to £290.3m. This has been a landmark year for Breedon that has seen the integration of the Lagan group largely completed and the acquisition of Roadway, which strengthened its position in North Wales.
Its Capital Concrete joint venture secured 'critical mass in the London readymix market', Breedon said.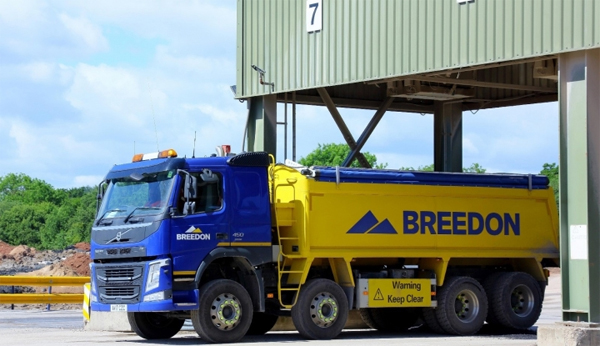 Pat Ward, group chief executive, commented: 'We closed 2019 with a strong result, in line with the market's expectations, reflecting an excellent performance from our businesses in some challenging market conditions.
'Breedon is in excellent shape. We have an outstanding team of colleagues and, following the acquisition of the CEMEX asset portfolio, we will have the backing of more than a billion tonnes of valuable mineral reserves and resources, together with two well-invested cement plants.
'After 10 years of successful and profitable growth, we have a clear strategy for the coming years, built on a clear market philosophy, strong governance, a healthy culture and a firm commitment to playing our part in alleviating the impact of climate change and delivering a sustainable future.
'With the UK Government committed to significantly increased investment in infrastructure, we are well placed to benefit from the increased demand for our products that this will create.'