The UK's CO2 emissions are the lowest in more than a century; however transport is failing to pull its weight, according to a new report.
Fresh analysis has highlighted how transport remains the UK's biggest single source of CO2 emissions and the only sector not to have seen a decline since 1990.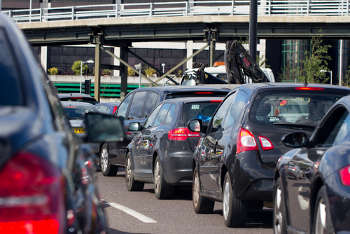 Carbonbrief.org reports that overall carbon dioxide emissions are down for a record sixth year in a row and some 39% below 1990 levels.
It puts the latest estimated 1.5% reduction down to falling coal use, down 16% compared to a year earlier, whereas oil and gas use were largely unchanged.
In fact, UK CO2 emissions were at an estimated 361 million tonnes (MtCO2) in 2018, which makes this the lowest since 1888.
However the report explains that 'transport is now the single-largest sector within the UK's CO2 emissions total'.
'This is because transport emissions have barely changed since 1990, while most other sectors have declined.'