Motoring groups have called for more effective action to tackle road casualties after the number of people killed on Britain's roads rose again.
According to the Reported road casualties in Great Britain: 2017 annual report, published by the Department for Transport (DfT) there were 1,793 reported road deaths in 2017.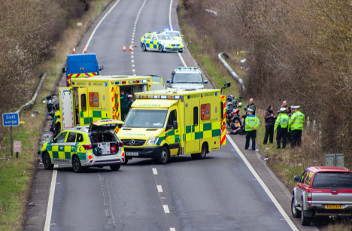 This is an increase of one fatality on the 2016 figures. However, that year saw a 4% rise in fatalities compared to 2015. DfT officials said the 2017 figure was similar to the levels seen since 2012.
AA president Edmund King said that progress in reducing road fatalities had been stalled for 'far too long', adding 'more effort is clearly needed to improve safety across the UK for all road users'.
He said: 'Back in 2010, the Coalition Government removed road safety targets. We feel it is time to bring back a challenging target and aim to reduce annual road deaths to zero within 10 years. We should also improve driver education, police enforcement and indeed engineering of some of our most dangerous roads.'
RAC road safety spokesperson Pete Williams said that with fatality levels remaining 'stubbonly high', the new figures make for sobering reading.
He said: 'It also remains the case that casualties among some vulnerable road user groups, specifically pedestrians and motorcyclists, are rising which is a concern.
'Speed limit compliance also remains a real problem, with more than half of vehicles recorded speeding on 30mph roads and nearly one-in-five drivers travelling at 30mph or more in a 20mph zones.
'With traffic levels rising, and people's dependency on the car also increasing, a shift in focus is needed at both national and local levels to begin to tackle the problem.'
In 2017 there were 24,831 serious injuries in road traffic collisions, reported to the police. This compares with 24,101 in 2016. Officials warned that comparison with earlier years should be interpreted with caution due to changes in systems for severity reporting.
There were a total of 170,993 casualties of all severities in 2017. This was 6% lower than in 2016 and the lowest level on record.