Lee Rushbrooke has stepped down as chairman of the Highways Term Maintenance Association (HTMA) and handed over to the former vice chairman Peter McDermott (pictured).
Mr Rushbrooke is chief executive officer of Colas Limited where he started his career in 1986 and now leads a team of approximately 1,700 people with a turnover of £300m.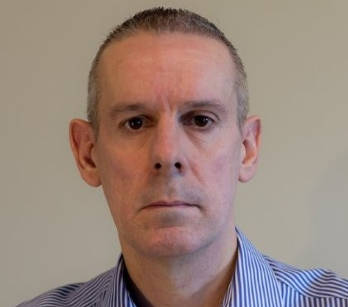 He helped oversee a period of change at HTMA with the introduction of a new full time chief executive and a more outward looking approach.
'As I step down as chairman of HTMA today I would like to thank all of the committee, executive, working groups and Joan [Ms Roemmele, HTMA Secretariat] for their support during my term and wish Peter McDermott all the best as he takes over the chairman role,' Mr Rushbrooke posted on Twitter.
Mr McDermott is national highways director for Capita and has previously managed a number of maintenance areas on behalf of Highways England, and the East Sussex County Council integrated highways service contract.
He has been directly involved in the highway industry for over 30 years. His primary experience is around highway maintenance and operations where he specialised in strategy and policy matters.
HTMA's membership of leading consultants and contractors has a combined turnover of more than £3.6bn, over 30,000 employees and maintains approximately 200,000 km of highway across the UK – approximately 80% of British roads.