A £500m dualling scheme in South Wales is to be reappraised in light of the 'climate change emergency' before ministers make a final decision on construction.
The Welsh Government gave statutory consent for dualling the A465 between Dowlais and Hirwaun in January, three months before declaring a climate change emergency.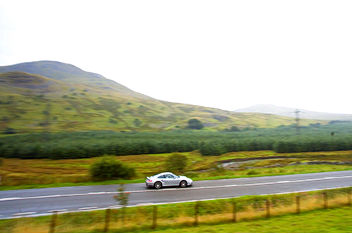 A government spokesman told Highways the statutory consent decision followed full consideration of sustainable development principles and the Well-being of Future Generations (Wales) Act.
'The final business case will be updated to reflect the current policy context, which will include an appraisal against the climate change emergency in considering the strategic need for the scheme before the final decision is made,' a spokesman said.
The review of the business case could put pressure on the viability of the scheme, which already has a low benefit to cost ratio (BCR).
The interim business case, compiled in 2017, shows capital construction costs of £494m excluding VAT.
The document shows a BCR of 1.05, just enough for the scheme to qualify as low value for money. This included £29.2m of greenhouse gas benefits, attributable to reduced congestion at junctions after dualling over the 60-year appraisal period. With wider economic benefits included, the BCR was 1.2.
Payments to the contractor over 30 years would cover the costs of construction, private finance and operation.
The government is nearing the end of procuring a contractor to design, finance, build and operate the dual carriageway. The spokesman said the final business case would then be completed, enabling ministers to decide 'if the project continues to meet ministerial priorities, is affordable, provides value for money and should proceed to construction'.
If higher financial values are attached to construction-related carbon emissions in the reappraisal, the BCR could fall below 1.0, categorising the scheme as poor value for money. Accelerated take-up of low-carbon vehicles could reduce the £29.2m of greenhouse gas benefits, which were calculated using a 2017 toolkit on vehicle emissions trends.