Last week a friend mailed to tell me that their 12-year old nephew had just been killed in a road crash.
It's so very easy to be numbed by the scale of death and injury on our roads, when the totals quickly run into the thousands, and even when we think that this averages out to around five people per day being killed on Britain's highways it still feels like more of a statistic than a tragedy.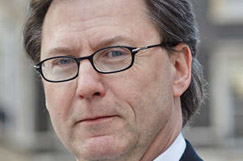 But when you hear the story about one person and see the devastating effect on their family first-hand the tragedy is suddenly all too real.
So it was good to hear a set of Government announcements over recent days that suggest road safety does still feature on the Department for Transport''s to-do list, alongside the collapse of the railway timetable, decisions about airport runway capacity and plugging the nation's potholes.
Roads minister Jesse Norman told Parliament that he was commissioning a fresh two-year action plan to address four priority user groups – young people, rural road users, motorcyclists and vulnerable old people. As Mr Norman said, the first three groups are routinely, and depressingly, over-represented in the road casualty stats, while demographic changes mean we have to start getting to grips with the needs of an ageing population.'
Mr Norman also set out how the money available from the Safer Roads Fund was being allocated to local authorities to tackle the 50 most dangerous stretches of 'A' roads in England. And he went on to allocate funds for a competition to develop evidential breath testing equipment.
But it won't surprise you to know that the announcement we welcomed most heartily here at the RAC Foundation was that we were being given nearly half-a-million pounds to plan and manage a three-year project to explore the case for better investigation of road crashes.
This is not to cast doubt over the adequacy of current crash investigations handled by the police, which are thorough and highly professional. Rather it is to pick up and parallel something that happens in respect of maritime, aviation and rail incidents.
The premise is simple: where the police priority is rightly to establish blame and prepare evidence for a possible prosecution, the aim of our initiative is to focus on cause, and then look again at the options for preventing crashes happening and reducing their impact when they do. We'll be looking for common threads and themes, not just in distinct force areas but across constabularies.
Mr Norman's money will in large part be used to cover the cost of employing additional civilian staff in a handful of police forces whose task will be to gather and interrogate information about the causes and the circumstances surrounding crashes, with direct access to investigating officers.
The question has been posed for many years as to why rail, air and sea warranted their own accident investigation branches (AIBs) but roads do not. After all the casualty numbers are far higher on our roads. In part it is that very scale which has militated against establishing a highways AIB – there are simply too many crashes for each to be independently investigated in great depth.
We've also got to face the fact that on our roads there is no established operating industry ready to act on an AIB's recommendations. We're going to have to think creatively about the best approaches to prompt safer behaviours. Our project will start with no assumptions about the possible structure of such a unit, save to observe that the shape of each of the existing AIBs is already tailored to the relevant sector.
That said, there are aspects to the way the existing AIBs operate that are relevant. As Chris Jackson and Nicola Kyle explain in a new report for the RAC Foundation, the existing AIBs provide a 'safe space'; a forum in which people can be utterly open without fear of reprisal. It's the distinction between the pursuit of blame and the discovery of cause.
Jackson and Kyle underline the importance of the separation of evidence between criminal and safety investigations: statements made by individuals to an AIB can only be used in criminal or civil proceedings with the express permission of the courts, and this permission is only exceptionally given.
Our project cannot replicate every aspect of existing AIB activity, that would require new legislation. But we think that we have the potential, with the help of many agencies including the police, to make the case for looking into road crashes in a different way.
Our roads might have an enviable road safety record relative to many other countries, but they are still far from being safe. Just ask the family and friends of the 1,792 people killed in crashes in 2016. That's a statistic and a tragedy, and if we're going to tackle it we're going to have to think about it in a different way. Wish us luck.