The apparent worsening of the condition of the strategic road network (SRN) 'is worrying and demands investigation,' the RAC has said.
According to Road Conditions in England to March 2019, published by the Department for Transport, 4% of Highways England managed A roads, and 7% of motorways 'should have been considered for maintenance' in 2018/19.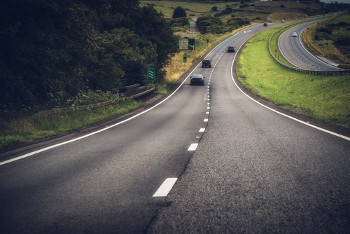 Both figures rose over the past year, with the percentage for A roads reaching its highest level for over a decade.
The RAC's head of roads policy, Nicholas Lyes, said: 'The apparent worsening of road conditions on our motorways and major A roads, which are generally much better funded than roads under council control, is worrying and demands investigation.
'Research we have conducted also suggests that while road surfaces on these routes continues to be an issue for drivers, they are also becoming increasingly concerned about other issues such as the condition of safety barriers, signage visibility and roadside litter.'
DfT officials suggested that the relatively small size of the SRN, which accounts for around 2% of the road network in England and carries approximately one-third of all traffic, 'could mean these figures are subject to fluctuation, as a change in the proportion denotes a relatively small change in the amount of road'.
In 2018/19, 3% of A roads; 6% of B and C roads; and 16% of unclassified (U) roads managed by councils were categorised as red, meaning that they should have been considered for maintenance.
Officials said the condition of local authority managed roads has remained stable in recent years, following a period of gradual improvement for classified A, B and C roads.
Mr Lyes commented: 'These figures chime with the RAC's Pothole Index data, which suggests the overall state of the UK's roads is not getting any worse – although clearly there some areas of the country where road condition is worsening, perhaps as a result of localised bad weather.
'While recent funding announcements, combined with a mild winter, might have stemmed the pothole problem, the reality is that local authorities still lack the certainty of long-term funding to make real improvements to their road networks, and remain unable to shift their maintenance procedures from being reactive to being preventative.'
The main measure of condition in the report is the Road Condition Indicator, which is made up of several parameters such as cracking and rutting that combine to give an overall measure of the state of the road and an indication of surface condition.
Both Highways England and local authorities also measure and report on skidding resistance. Officials said skidding resistance figures do not necessarily reflect safety levels on the network but rather sites where further investigation is required
In 2018/19, two per cent of Highways England managed motorways and 12% of its A roads, required further investigation, both falling from a peak in 2015/16. For council managed roads, 28% of motorways and A roads in England required further investigation in the period 2016/17 to 2018/19, an increase of two percentage points from the period 2013/14 to 2015/16.
In 2018/19, 6.2% of council managed A roads and 3.3% of minor roads (B, C and U roads) received maintenance treatment, which officials said was slightly lower than the previous year in both cases
Surface dressing accounted for the majority of all treatments on council managed A roads and minor roads (58% and 73% respectively).
Highways England said that of the £15bn to it, there is a £6bn maintenance budget of which a proportion is spent on routine maintenance, which includes pothole repair. Defects are categorised with the aim of repairing the most serious ones within 24 hours.'
A spokesperson said: 'We know that good quality roads are important to the four million drivers that use our network each day. Safety is also our primary concern and we set stringent standards for pothole repairs on our roads. We regularly inspect our roads to help reduce the potential for potholes to form.'