Article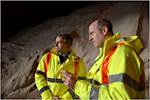 Osborne goes pink
05/06/2014
Osborne, one of the UK's leading construction companies, has undergone a rebrand.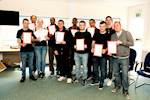 Students given highways sector insight
16/06/2014
Connect Plus Services (CPS), the company responsible for managing and upgrading the M25 network, has given 11 young people an opportunity to work in the highways sector.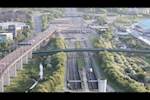 Video shows Dart Charge progress
19/06/2014
Video has been released that shows the successful completion of the first phase of Dart Charge construction work at the Dartford Crossing.

Connect Plus works to reduce carriageway crossings
12/09/2014
Connect Plus Services, the company that looks after the M25 on behalf of the Highways Agency, has played a significant role in helping to develop a traffic management method that reduces live carriageway crossings.


M25 gritter fleet named
21/12/2016
Connect Plus Services, which operates the M25 road network on behalf of Highways England, has named its gritter fleet after asking its customers and schools to come up with ideas.