Costain has won an early contractor involvement contract worth £100m for a package of highways works for Lancashire County Council.
The Maidenhead-based firm will act as a consultant to assist with design and statutory procedure support (Phase 1) and undertake construction as the main contractor of the highway infrastructure (Phase 2) for the Lancaster South Growth Catalyst project.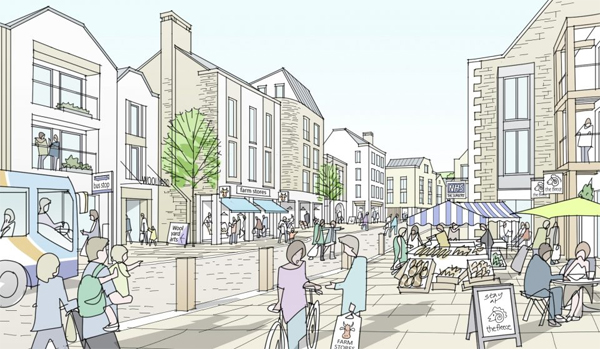 Bailrigg Garden Village; Image source: JTP architects
The project is supported by £140m from the Housing Infrastructure Fund, as well as anticipated Section 106 and Community Infrastructure cash from developers and funding from a range of other sources.
The works under the contract involve:
Reconfiguration of M6 Junction 33 relocating the north-facing slip roads 2km northwards and maintaining connectivity to the southern-facing slip roads with a connector road parallel to the motorway
a new highway connection from the vicinity of the new northern slip roads to the principal highway network A6 north of Galgate, forming a bypass of the village for motorway bound traffic
a 300m link under the West Coast Main Line to connect to the Bailrigg Garden Village site
a new 2km (approximately) spine road through the garden village site
a link from the spine road to the A588, including a canal bridge
According to the tender notice, the contract was originally due to run for six years from November 2021 to September 2027.