Costain has appointed former army officer Nathan Marsh as its first ever chief digital officer and a member of its executive board.
The smart infrastructure solutions company said Mr Marsh will lead the accelerated implementation of its commercial digital strategy, with responsibility for the delivery of group-wide digital services enhancing the solutions to its clients.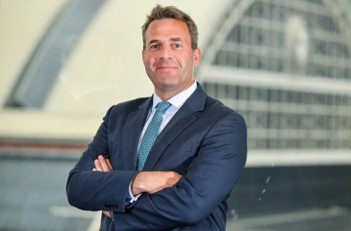 He will also represent the firm on key strategic industry groups, 'ensuring it continues to shape the future of digital infrastructure,' Costain said.
CEO Alex Vaughan said: 'Ensuring that every service we offer is digitally optimised, and that we offer our clients new solutions founded on the application of digital technology is core to our new Leading Edge strategy, which is why we have appointed our first chief digital officer.
'Nathan's key industry relationships and experience of enabling digital capabilities across the UK's critical nature infrastructure will ensure Costain shapes the future adoption of digital solutions and supports our clients in the implementation of this transition.'
Mr Marsh added: 'Our sector is undergoing a wholesale digital transformation and it's fantastic to see progressive industry leaders like Costain invest in and prioritise digital. I'm looking forward to helping our people and our clients leverage the full benefits of digital connectivity, designing, building and operating infrastructure for the future.'
Costain said Mr Marsh has over 20 years' experience working in digital transformation, with a particular focus on planning and enabling digital capabilities across the UK's critical national infrastructure.
He is experienced in leading client and consulting teams to design and deliver programmes with new commercial structures, leveraging technology and new operating models across sectors including government, digital infrastructure, future mobility, defence, capital markets and strategic risk.
His career history includes working with at SNC Lavalin, McKinsey & Co, EY and AON and seven years as an army officer.