Council leaders have hit back against claims that local authorities are reneging on sustainable transport packages because they are allowed to 'mark their own homework'.
The Campaign for Better Transport (CfBT) said the planning system is allowing councils to backtrack on agreed packages of transport measures linked to new roads because there are no checks and balances to ensure they are delivered in their entirety.
It said that because councils have the ability to sign off their own work, they are doing so before sustainable transport elements of a scheme have been implemented. This means that although new roads are completed, accompanying sustainable transport measures are being cancelled or delayed – without consequence.
Local groups campaigner for CfBT Chris Todd said: 'This is a problem; councils are effectively being allowed to mark their own homework. The system needs to change so that they can no longer sign off their own schemes and are held to account for their failings.'
Cllr Martin Tett, the Local Government Association's transport spokesperson, told Transport Network: 'Councils are not turning their backs on providing sustainable transport solutions. However, they are doing what they can to combat poor air quality and invest in sustainable transport such as cycling, walking and bus travel.
'However, when faced by competing and increasing demands on their budgets, and government transport funding that is uncertain and fragmented, they are ultimately limited in what they are able to do.'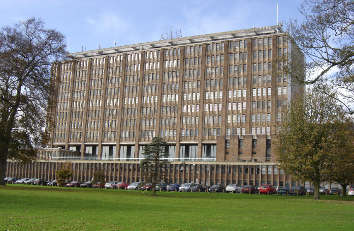 CfBT pointed to Norwich, where Norfolk CC (pictured) recently completed the new Northern Distributor Road (NDR) which is due to be fully open next month, albeit significantly overbudget.
It said the road was given planning permission as part of a package of measures, including sustainable transport options, which had to be in place before the road could open.
Although the legal requirements of a Development Consent Order (DCO) were for an action plan and feasibility study of promised measures, these have been delayed until after the road opens, therefore breaching the DCO, CfBT claims.
Independent environmental consultant Andrew Boswell has written to transport secretary Chris Grayling, asking him to investigate the case as a matter of urgency.
Martin Wilby, chairman of Norfolk's Environment, Development and Transport Committee, told Transport Network: 'It is ironic that Dr Boswell, who as a Green Party councillor opposed the road at every stage, is now carping about progress on measures that Norwich NDR helps make possible.
'In fact significant progress has already been made on all fronts, including major changes in the city centre that have benefited bus services, and a series of cycle route improvements – as well as improved access to city centre car parks.
'If we had taken Dr Boswell's advice, progress towards a 21st century, sustainable transport system for Norwich and its surrounds would be permanently stuck in the slow lane.'