The Department for Transport has issued new guidance for transport workers on dealing with COVID-19.
The advice includes precautions for specific situations but advises that workers in contact with international passengers are not thought to be at heightened risk.
The guidance quotes advice from Public Health England (PHE) that people should take general cold and flu precautions to help prevent them catching and spreading COVID-19 (coronavirus).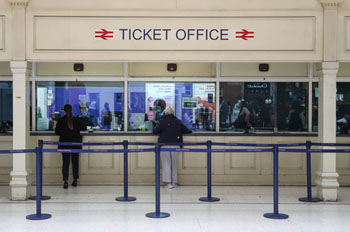 It lists symptoms and countries where passengers may be at risk but makes clear that 'staff and crew in contact with international passengers (or the general public) are not considered to be at a heightened risk of contracting as a result of their work'.
The guidance advises that facemasks do not provide protection from respiratory viruses and that respiratory masks are only recommended to be worn by symptomatic passengers to reduce the risk of transmitting the infection to other people.
PHE recommends that the best way to reduce any risk of infection is good hygiene and avoiding direct or close contact (closer than 2 metres) with any 'potentially infected person'. Any member of staff who deals with members of the public from behind a screen will be protected from airborne particles.
Washing with water and soap are said to be preferable to wipes and gels as it removes any potential infection directly.
However, advice on arrivals into the UK covering maritime, aviation and international rail arrivals includes performing body or bag searches of lower risk passengers.
In this case PHE recommends that staff use an alcohol-based hand sanitiser that contains at least 60% alcohol after each search.
The guidance advises that there is no perceived increase in risk for handling baggage, post or freight from specified countries.
It also provides advice on what to do if a passenger becomes unwell at a transport hub and or becomes symptomatic onboard a vessel, train or aircraft, including what staff should do if they think they have been exposed to COVID-19, and measures taken to clean areas where such a person has passed through or spent time.