National Highways has provided the Department for Transport (DfT) with an 'initial update' on its investigation into allegations of serious safety failings on smart motorways but both organisations have refused to disclose the early findings.
Last week the Daily Mail revealed that an undercover reporter had spent six weeks at the South Mimms Regional Operations Centre in Hertfordshire, which covers sections of smart motorways on the M25, M1 and M4.
It said its investigation had found that more than one in 10 safety cameras were either broken, misted up or facing the wrong way, leaving control room staff unable to check reports of broken-down vehicles, and that software used to close lanes went down several times while the reporter worked at the control room.
In response to the story, transport secretary Grant Shapps said: 'I am deeply concerned by these allegations and have instructed National Highways to conduct a detailed investigation. I expect to receive an initial update on this within days.'
The prime minister's spokesperson subsequently said that ministers would ensure that the investigation would be 'thorough'. However, the DfT declined to provide any details of the nature of the investigation and its scope.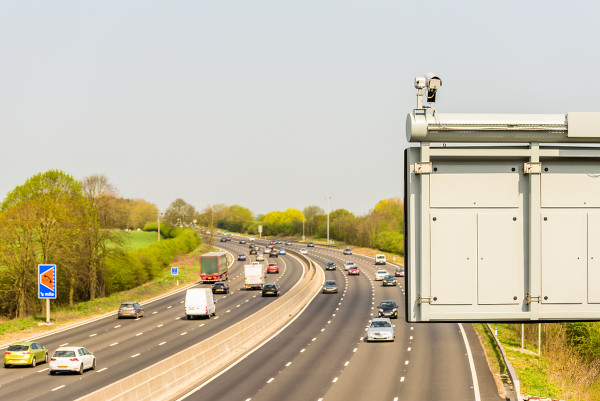 On Thursday (7 October) the DfT told Highways that it had received National Highways' initial update on its investigation and would 'urgently consider its preliminary findings while we await its full report'. Asked what the initial findings were, a spokesperson for the department said it would provide an 'update in due course'.
National Highways said that it was 'continuing to keep the secretary of state updated on the investigation' which it said 'is continuing'. A spokesperson declined to provide any information on the initial findings.
Jim Jim McMahon, Labour's shadow transport secretary, said: 'Lives are being put at risk while ministers drag their feet and their refusal to be open about initial safety reviews will do nothing to alleviate the very real concerns of people who have to drive on these roads every day.
'The shocking findings of recent investigations show the time for the Government to act on smart motorways is long overdue. They must reinstate the hard shoulder while proper scrutiny of the failings exposed in the system is carried out.'
Jack Cousens, head of roads policy for the AA, said: 'It is good that National Highways have investigated quickly, however it is a little disappointing that the initial findings are being withheld.
'Following such claims, it would have been better to have indicated the direction of travel with the investigation and offer a sense of openness into the process. It could also have used the opportunity to reassure drivers who are nervous about using smart motorways.'