The Department for Transport (DfT) is working on plans to provide local authorities with more financial flexibility on capital and revenue spending, as it seeks to make local roads 'autonomous vehicle ready'.
Speaking at a session of the Transport Select Committee, transport minister Jesse Norman (pictured) and DfT's head of highways maintenance, Steve Berry, outlined a vision for local roads along with technical developments designed to give authorities 'the tools' they need.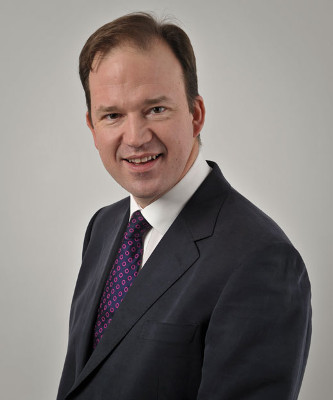 Mr Norman conceded that local roads were currently 'not in a great state, although it is improving in some regards', before going on to say the department needed to 'up its game'.
'Just a simple example - inadequate markings on local roads. As you move towards autonomous vehicles we are going to need better marked and better lined roads not just on strategic highways but on local roads,' Mr Norman said.
He added that his vision for local roads was a network ready to take autonomous vehicles as this would provide sufficient quality and maintenance for all users.
'The vision has to be to create an asset worthy of the name of high quality that is suitable for autonomous vehicles to use local roads. That is a rich and inspiring vision. Any road that is sufficient for autonomous vehicles would be more than adequate for other users.'
He added that this could happen over the next generation and that no one could say when autonomous vehicles would be on the roads, which appears to put some water between himself and his boss, transport secretary Chris Grayling, who has made predictions of 2021.
Mr Norman also reiterated his calls for a local road investment strategy - a five year secure funding package for local roads.
However one of the issues in making this happen is that not all funding for roads comes from DfT and while stating that his department works closely with the communities department MHCLG, Mr Norman would not be drawn on whether it would be willing to pool its cash.
Between £3.5bn and £4bn is spent on local roads ever year, with only a quarter of this coming from the DfT, the committee heard.
Some in the sector have called for a Totex funding model, which would bring together capital funding from the DfT with revenue funding from MHCLG into a pooled pot.
This would also break down the barrier between what capital and revenue cash can be spent on, under public sector rules set out by the Chartered Institute of Public Finance and Accountancy (CIPFA).
Mr Berry said: 'We worked with CIPFA in 2015 to see what we could do to capitalise some services. Pothole repair was usually a revenue service but we worked with CIPFA to provide some further guidance to local authorities to capitalise that service so through the Pothole Action fund it was announced we can now repair potholes using capital funding.'
This means authorities can spend capital funding - often in greater supply - on the service.
He added: 'There is work we want to do with CIPFA with respect to revenue service and revenue support grant and how we can look at capitilise some of that as well. There is work that is happening in that area.'