The Department for Transport's ministerial line-up has been announced following the cabinet reshuffle.
The Government has made Andrew Stephenson HS2 minister, a post that prime minister Boris Johnson pledged would be created following previous 'poor management' of the project from HS2 Ltd. He has also has responsibility for Northern PowerHouse Rail and the TransPennine route upgrade.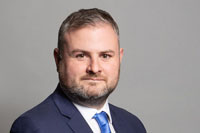 Grant Shapps has retained his position as secretary of state. His upcoming challenges include a smart motorway report now months overdue that could lead to costly retrofitting of the infrastructure and the reform of the wider programme.
Chris Heaton-Harris retained his position as a Minister of State, which he has held since 25 July 2019.
Mr Heaton-Harris has responsibility for rail, East West Rail, cycling and walking, Crossrail and Crossrail 2, accessibility and corporate issues.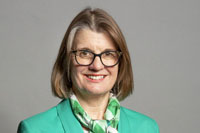 Baroness Vere of Norbiton retained her position as Parliamentary Under Secretary of State on 23 April 2019. She was previously a Government Whip (Baroness in Waiting) from 21 December 2016 to 26 July 2019.
Baroness Vere has responsibility for:
roads
security
freight (excluding Brexit and rail)
drones
taxis and buses
light rail
community transport
All Lords business
Rachel Maclean was appointed Parliamentary Under Secretary of State on 14 February 2020. She is a pro-Brexit MP, who has consistently supported HS2.
She is responsible for EU transition and future relationship, future of transport, decarbonisation and environment and secondary legislation.
Kelly Tolhurst was appointed Parliamentary Under Secretary of State with responsibility for aviation, maritime, security and civil contingencies and is Commons shadow for roads.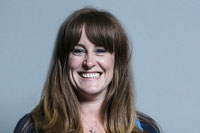 Former ministers George Freeman and Nusrat Ghani both left the DfT. Last year Ms Ghani told the Commons that the budget for HS2 had not increased despite the latest estimates suggesting the cost may have doubled and could now be £106bn.