Dyer and Butler has begun a package of improvement works at the Gablecross junction of the A420 on behalf of Swindon Borough Council.
The £8.5m improvement scheme aims to reduce peak time delays and journey times along the A420 through the junction and provide additional capacity to accommodate future growth in traffic demand generated by Swindon's New Eastern Villages (NEV) development.
The NEV will include over 8,000 new homes as well as new health, retail, education and leisure facilities, for which tens of millions are being spent on highways schemes, including works at two junctions of the M4 and at the White Hart junction, which connects the A420 and A419 to the west of Gablecross.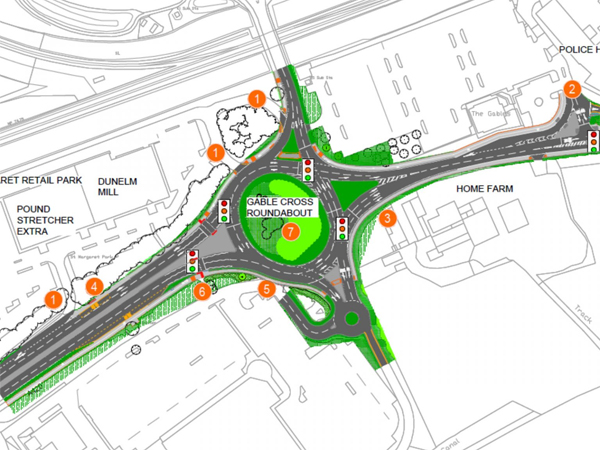 The works at the junction, which began this month, will include road widening and realignment, resurfacing and relining, as well as drainage improvements and new street lighting. The contract is worth £2.8m.
In order to manage additional NEV traffic and make the junction more navigatable for cyclists and pedestrians, a new signal-controlled roundabout is also being constructed as part of the scheme.
Simon White, highways director at Dyer and Butler, said: 'We are delighted to deliver these works on behalf of Swindon Borough Council.
'The NEV development will have a major impact on travel demand in the area and Gablecross is one of the main focal points for accessing the new development.
'These improvements will transform the accessibility of the A420 for all road users; drivers will notice a considerable reduction in traffic congestion and pedestrians and cyclists will notice more accommodating, safer access routes.'
Dyer and Butler is part of M Group Services.