Highways can reveal that air pollution at roadside hotspots reduced dramatically after the Welsh Government began enforcing lower speed limits with cameras.
The figures, obtained by a Freedom of Information request, show that pollution levels fell by almost half on some parts of the Welsh trunk road following the installation of average speed cameras.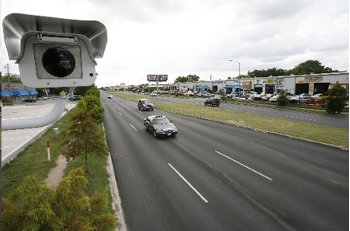 The lessons may be valuable to Highways England as it trials reduced speed limits on sections of its network to bring Nitrogen Dioxide (NO2) concentrations within legal limits.
The Welsh Government introduced mandatory 50mph speed limits on five trunk-road sections in June 2018, specifically to reduce air pollution in neighbouring built-up areas.
Many drivers treated the limit as optional, even after the Government resorted to putting up signs explaining that slowing down would improve local air. Mean speeds through four of the sections ranged from 55mph to 58mph during the first year of the 50mph limits.
In summer 2019, average speed cameras and signs were installed. Now an FOI release reveals that NO2 concentrations beside the A470 between Upper Boat and Pontypridd were 82.0 μg/m3 in February 2018 and fell to 78.6 μg/m3 a year later (with the 50mph limit in place) but by February 2020 concentrations were just 43.2 μg/m3 – or 47.3% lower than in February 2018.
Data after February 2020 were not requested, to ensure comparisons were not influenced by COVID-19 travel restrictions.
From February 2018 to February 2020, other NO2 reductions were 41% on M4 J25-26 at Newport; 39.5% on M4 J41-42 at Port Talbot; 22.4% on A494 at Deeside; and 32.3% on A483 near Wrexham.
In all cases, the reduction mostly occurred after average speed cameras were installed.
In February 2020, more than 92% of vehicles complied with the 50mph speed limits at Port Talbot and Wrexham (both directions) and westbound at Deeside. The lowest compliance was 81.1% westbound at Pontypridd.
Compliance data for the M4 at Newport was not available.