Three key highways bodies with an extended influence running from the Welsh borders and Cheshire, to Cumbria in the North, to the outskirts of London in the South, are set to merge to provide one of the largest best practice and benchmarking bodies in the country.
The Midlands Highways Alliance (MHA), the Midlands Service Improvement Group (MSIG) and the West Midlands Highways Alliance (WMHA) are set to become one group by the end of the year.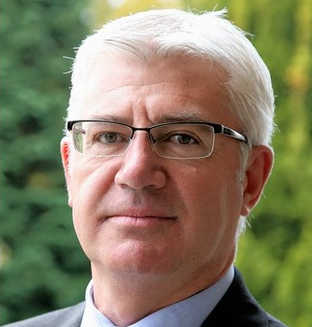 The different groups' membership includes Highways England and runs from Buckinghamshire CC to Cumbria CC, covering almost all the major authorities in between. They share many members but still number around 30 individual major authorities.
The move was approved at executive board level around a month ago and the groups are currently finalising the fees structure for the new body, Highways understands.
Mike Ashworth (pictured), executive director for economy, transport and environment at Derbyshire CC, is chair of the MSIG steering group and the MHA.
He told Highways the new body would be similar to the Department for Transport (DfT) sponsored initiative the Highways Maintenance Efficiency Programme and will help maintain the legacy and culture of sector-led improvement.
'We are planning the merger so we can have a larger impact and prevent duplication. We will be doing benchmarking and making the case to the DfT and the sector around good quality services and efficiencies,' he said.