A meeting between MacRebur - 'the plastic roads company' - Transport Scotland and transport officers from SCOTS has established a set of 'agreements' around recycled plastic waste material in roads, its media presentation and testing.
Highways has seen minutes from the meeting, which took place in March, which reveal MacRebur pledged to review its media work to improve the factual content and avoid or retract anything that is potentially misleading.
MacRebur confirmed that plastic bottles and bags with a melting point higher than 170C are not suitable for its process.
Highways spoke to MacRebur's technical director Gordon Reid about the minutes and he stated that while the company had not retracted anything he accepted there had been misinterpretations of its product in the media.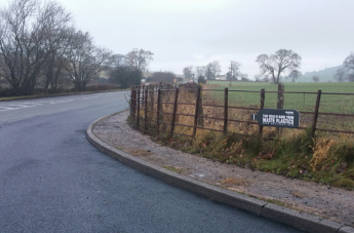 He said MacRebur research confirmed that 'around 30% of all plastics that goes into household waste have the right polymer that we can use' - clarifying that not all plastic bottles and bags can be used for the process as sometimes might be implied by media reports.
He also said that references to his MacRebur's plastic additive making the road 'stronger' were incorrect and claimed these were the result of media misinterpretation.
'The media has seen the word stiffness and interpreted it as stronger. We are not saying the roads will be stronger but we will say they will be less likely to fail. There will be an improvement in fatigue making the road less likely to fail under deformation such as rutting or cracking.'
However he added that the firm's product had been tested in accredited, independent laboratories and told Highways the firm had completed some in situ testing using the Nottingham Asphalt Tester method, which revealed stiffness was actually about the same but were 'improvements in fatigue'.
He said he was preparing to send the results to Transport Scotland but could not confirm what they were. He pledged that the firm was happy to carry out any industry testing required.
For commercial reasons he declined the state what the polymer was, which has been added in small amounts to around 200,000 tonnes of highway asphalt so far.
The concept of using recycled plastic in roads caught the imagination of the media and public sector bodies when it first came to prominence several years ago.
Sites in Cumbria among others have been using the product from some years now and MacRebur hope it could replace some 0.3% of asphalt (6% of bitumen in the mix) with recycled plastic.
However, senior figures in the industry have raised concerns about whether the technology is properly tested.
Concerns were also raised around whether asphalt containing plastic could be recycled. MacRebur has pledged that asphalt containing its products can be recycled 'under the same unique waste number for end of life as normal Reclaimed Asphalt Pavement'. This will be verified by Transport Scotland, the meeting minutes state.
It was also agreed that Transport Scotland and MacRebur would discuss the extent and content of technical testing required around the in situ areas laid over two years ago - such as in Cumbria. An expert from WSP has been lined up to support this process.
It was agree that MacRebur will forward test results from the Cumbria trial projects over the next two years and will arrange testing and reporting of existing trial areas already laid in Dumfries and Ayrshire.
The results will be shared among all other road authorities once complete, thus avoiding the need for further trialling in other local authority areas.
SCOTS also plans to seek funding from the Scottish Roads Research Board for research focussed on more generic exploration of opportunities and cost benefits of using recycled plastic and other materials in road construction.
Pictures shows one of the sites in Cumbria where the MacRebur's solution has been laid.