The Government has launched a £260m package to help local authorities tackle air pollution.
The cash includes a £220m Clean Air Fund to tackle roadside emissions and 'minimise' the impact of local plans on individuals and businesses.
The Government recommends that councils use the money to introduce measures such as new park and ride services, freight consolidation centres, concessionary travel schemes and improvements to bus fleets.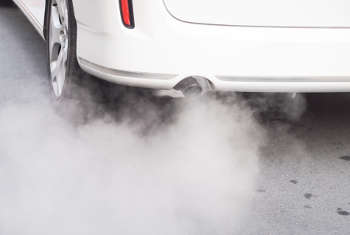 Ministers have faced repeated legal cases brought by campaigning lawyers ClientEarth over what were characterised as 'inadequate' plans to bring down the levels of nitrogen dioxide in the air.
The law firm argued the Government's air quality plan, UK Plan for Tackling Roadside Nitrogen Dioxide Concentrations, backtracked on commitments to order five cities to introduce Clean Air Zones (CAZs).
They also said, in a case heard last February, that the plan did not require any action in 45 English council areas with illegal pollution levels or in Wales to cut pollution as quickly as possible.
The remaining £40m of the funding announced today, drawn from the £255m Implementation Fund, has been awarded to support local authorities take action as soon as possible to improve air quality.
For example, £11.7m of this will go to the 28 councils with the biggest air quality challenges to help carry out the work needed to develop air quality plans.
Another £24.5m of this funding will go to these councils to support a range of measures to take action locally, such as installing electric charge point hubs in car parks.
'We have been clear that local leaders are best placed to develop innovative plans that rapidly meet the needs of their communities.
'Today's funding demonstrates the government's commitment to support the local momentum needed and continue to improve our air now and for future generations.
'Improving air quality is about more than just tackling emissions from transport, so later this year we will publish a comprehensive Clean Air Strategy. This will set out how we will address all forms of air pollution, delivering cleaner air for the whole country.'
This article first appeared on our sister website LocalGov