The transport secretary is still committed to the £1.9bn Stonehenge Tunnel scheme and plans to 'redetermine' its planning application, the Department for Transport (DfT) has said, despite the Treasury appearing to cut its funding.
The latest Spending Round left National Highways facing a £3.4bn funding cut for this Road Investment Strategy period (2020-2025), while the Budget made no mention of the Stonehenge scheme.
Government officials suggested the funding cut was because of delays to major schemes like Stonehenge and the Lower Thames Crossing, with the cash being carried over to later spending periods.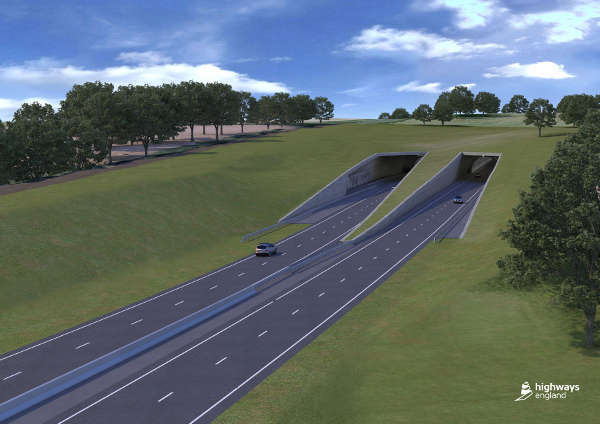 A DfT spokesperson said: 'The A303 at Stonehenge has not been cancelled. The secretary of state will now redetermine the application, and as a live planning case, it would be inappropriate to comment further at this time.
'The Government is still spending £27bn on major roads schemes, just over a slightly longer period as a result of delays to some major schemes, including Stonehenge.'
Last year the Government announced £27.4bn for the National Highways over 2020-2025 but this was cut to £24bn in this week's Budget.
The reduction takes into account the impact of the delay to a number of schemes in the RIS including Lower Thames Crossing and A303 Stonehenge, both of which have faced planning issues.
Together these schemes account for the majority of the funding moving from RIS2 to RIS3, Highways has been told.
The funding for these schemes is still in place, the DfT said; however, officials could not give a precise split of which monies were being moved forward and when.
Vanessa Howlison, chief financial officer at National Highways, said: 'We welcome the renewed commitment shown by the Government towards our ambitious five-year road investment strategy. Revisions to headline funding levels for the period largely reflect external issues including changes to the timeline for some projects.'